Last week I got dressed and wasn't sure if I more closely resembled a bumblebee or a baby giraffe. I took my dilemma to twitter and eboogie, my most trusted male opinionator of women's fashion, pointed out that baby giraffes are adorable while bees are big mean jerks. Which prompted me to tweet "I'm a motherf*cking baby giraffe!" And I wore my giraffe-ness with much pride.
Was I crazy? Or is my baby giraffe-ness irrefutable?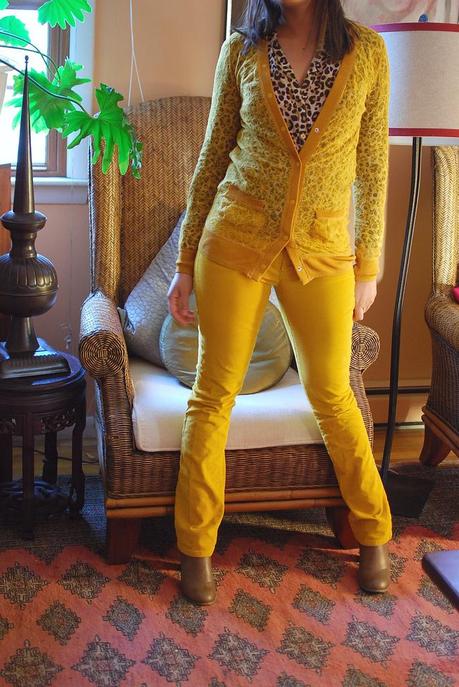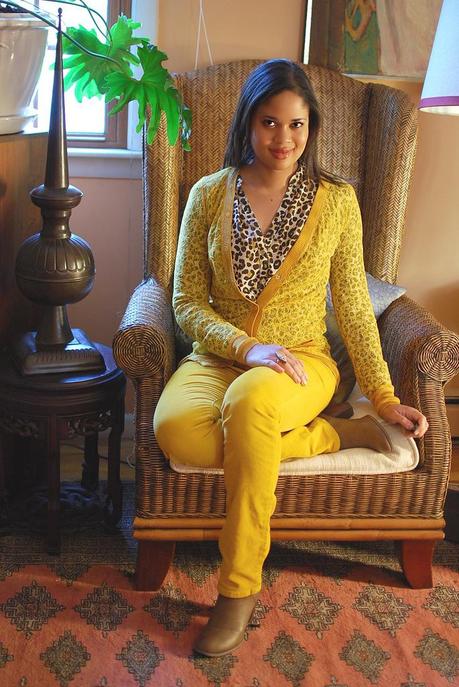 pants- Gap
shirt- H&M
cardigan- Rodarte for Target
boots- Forever21
 
And because it is Monday, The Day of the Cat, here is Mlle. Chloe. Your cat may give you the same look if you try to fix your dvd player yourself.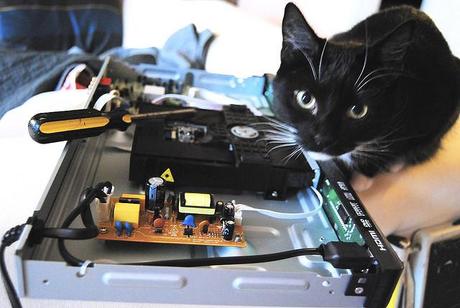 To those who are curious, my new dvd player works great!