Whenever you send flowers to somebody, no matter the occasion, it is always important to consider where they might display the arrangement.  With this in mind, you will be able to select the right size bouquet as well as the right type of flowers.  When planning on sending flowers to somebody in hospital, it is extremely important to think about where they will be displayed.  For Mother's Day, many children want to send their dear mums a fancy bouquet.  Everyone is searching for the best fresh flowers for Mother's Day and possibly some other treats and gifts too.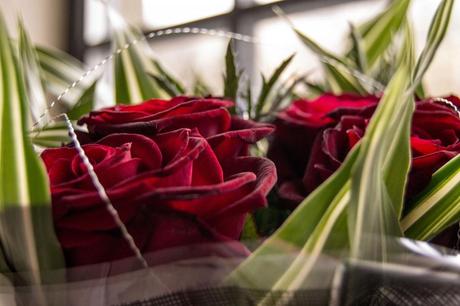 If you are planning on sending flowers to your mother for this occasion and she is in hospital at the time, it is vital that you contact the relevant hospital staff and ask them if flowers are permitted in that particular part of the hospital.  There are various wards in every hospital and, while some are very lenient, others are extremely strict on what is allowed and what's not.
If you are allowed to send flowers to your mother's room, you might be instructed to avoid certain blooms due to allergy issues.  Different flowers have different amounts of pollen and some aggravate allergies more than others.  You can check with your florist regarding low pollen flowers or, in some cases, the pollen can be removed for you.  Another important point is the space factor.  Most hospital patients have a fairly compact bedside table and cupboard for them to store various personal items.  When ordering your Mother's Day bouquet, you need to take into account the size of this table and order flowers that won't completely take over the entire surface area.
It has been proven that receiving a fresh flower delivery gives the recipient an instant burst or satisfaction and joy.  For those in hospital, a beautiful bouquet is the perfect way to brighten up their otherwise dull and monotonous surroundings.  If you are permitted by the hospital to send any type of flowers, then something bold and bright should be your first choice.  Sunflowers, brightly coloured roses and a mixed bouquet of tulips are all cheerful ideas that will make any recipient smile.
For first time mothers who have their baby just before or even on Mother's Day, you can really go the extra mile and present her with a pink or blue bouquet, depending on the gender of the baby.  This can be a very overwhelming and emotional time for everyone and it's the best time for husbands to show their wives some extra love and affection.  Florists often offer special arrangements to welcome a new baby and you can even opt for little extras like a stuffed animal, balloons and more.
If, for whatever reason, the intended recipient is not permitted to receive fresh flowers due to hospital policy, you can still send flowers without breaking the rules.  Many florists offer the option of artificial flowers and artificial flower bouquets.  Discuss this with your florist and have them make up a very special Mother's Day arrangement.