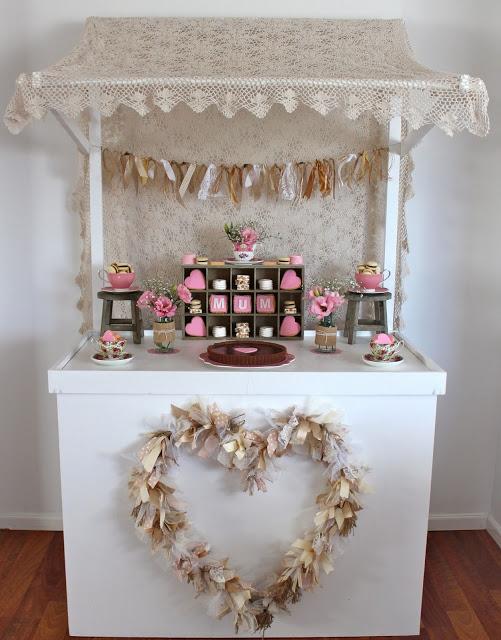 Nicole Short styled a beautiful table for Mother's day this year as told by the lovely Nicole.


"For Mother's Day this year, I styled a dessert table for my mom and Aunty.
I too am a mother of 3 kids and styling parties is my creative outlet for
fun!
We started the morning with homemade muesli and yoghurt before an outing to
Symbio Wildlife Park, near my house. My Aunty is 80 years old and has never
been so it was great to share this experience with her on Mother's Day.
After, we enjoyed a beautiful lunch at home and then ate many, many sweets,
including homemade Chocolate Salted Caramel Tart, Vanilla Macarons and
Cookies.
My stand, which my wonderful husband made for previous parties was put to
great use again.
The heart wreath was my color inspiration. I used my crochet table cloth
for the stand and made the ribbon garland to match. All the tea sets and
stools etc. are my own. I also made all the sweets, except the meringues
and nougat"