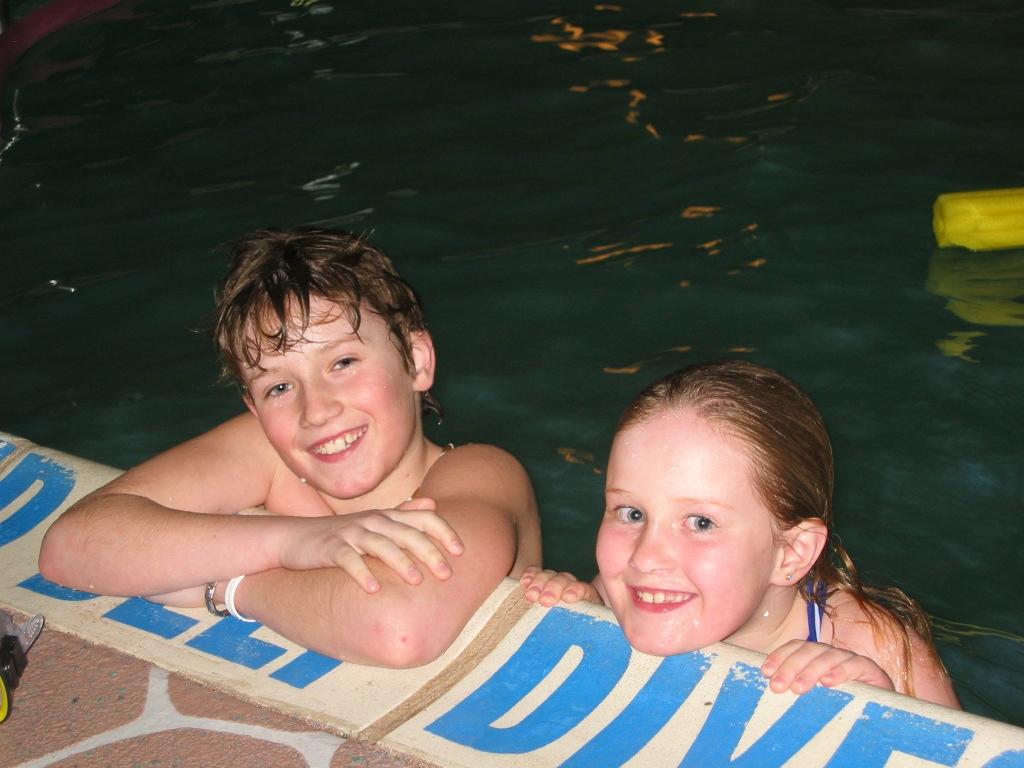 Alex & Tasza - March Break 2006
So all I knew was that I had breast cancer.  I was waiting on further tests to determine what the next steps were going to be.  In the meantime, the hardest part was coming next.  We had to tell our kids the news and it was killing both of us.  The time had come to let them know that their mother had breast cancer.  We just couldn't keep it inside anymore.  Alex was 11 and Tasza was only 8. 
Mike and I had decided that we would be completely honest with our children throughout this process but only tell them as much as they needed to know as the information became available.  It was very overwhelming for us and we simply didn't want the kids to become overloaded and frightened.  Since it was so overwhelming for us I just couldn't imagine how it would be for them.  I kept thinking about how I might have felt if something like this had happened to my Mom when I was their age.  I'm not sure what I would have done and I'm glad I never had to find out. 
Since Alex knew that I had been to see a doctor and Mike had explained to him that they were doing a test to see if I had breast cancer, he came running to me with his eyes full of hope.  I will never forget the way his sweet face looked when he whispered the questions that seemed like he had been waiting forever to ask, "So did you find out?  Do you have cancer?"  I asked him to wait a few minutes so that we could all talk about it together.
We called both kids up to our room and we all sat on the bed.  Mike acknowledged that they might have noticed that Mommy had been to lots of appointments lately.  This was more for Tasza's sake as she didn't know what was going on at all.  He then said that Mommy would explain to them what was going on.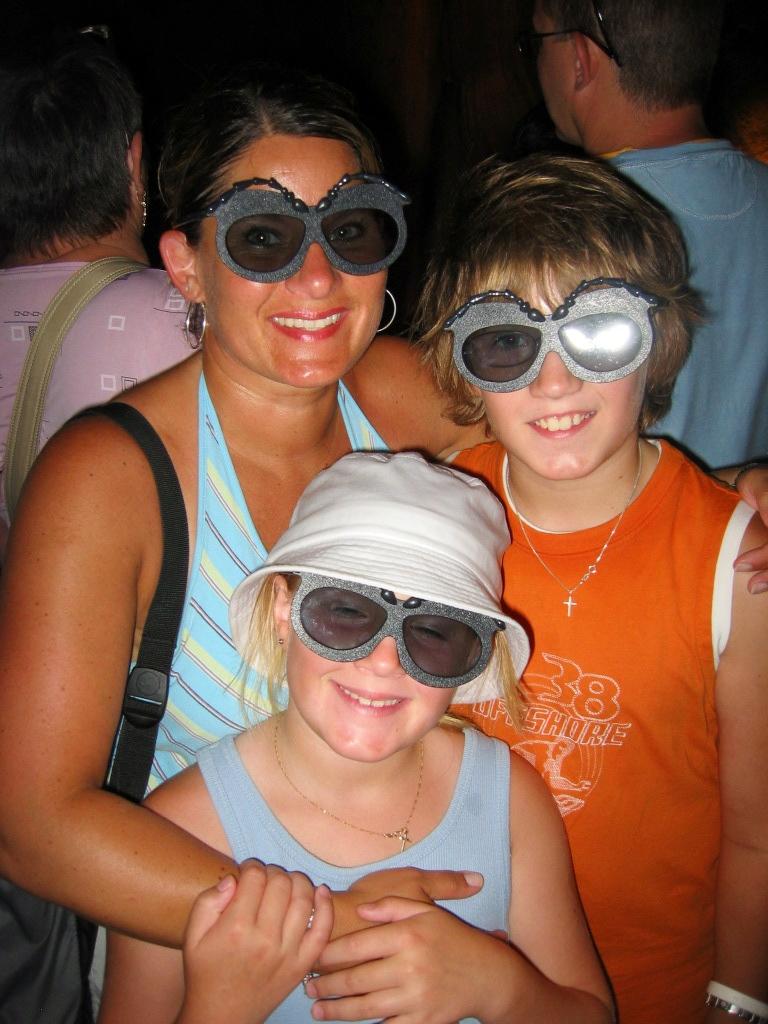 Me & My Babies - Disney Summer 2006
So, I did that thing that I seemed to be happening to me a lot.  I took a few deep breaths, tried to swallow back the lump in my throat, and attempted to talk.  I tried to keep the tears from coming but the lump in my throat wouldn't go away and it was blocking out my words.  Then I could hear myself starting to speak.  It was like I was outside of my body and watching myself talk about this with my children.  I mean how do you tell the ones that you are supposed to be looking after and caring for that you have this horrible disease?  The "C" word?  How do you explain why I have it and what happens next when you're still trying to figure that out for yourself?  I somehow was able to talk but I don't even know exactly what I said except that watching their little faces just ripped my heart out.  I think that I explained it okay and tried so hard not to scare them but my God what a nasty, awful, and downright gut-wrenching thing to have to do.
I hated every second of it.
Mother & Child Reunion - Paul Simon