Written on December 26th, 2012 by Doyin
Most Memorable Fashion Moments of 2012

Posted in apparel, Lifestyle
As 2012 comes to a halt and the new year rolls in, it is important to reflect on the fashion choices that were made, both good and bad. Sometimes the best fashion ideas come from the worst fashion disasters and vice versa. Many iconic celebs made a buzz with their note-worthy ensembles this year, lets take a look!
10. Miley Forgets her pants – The Actress/Singer made  headlines when she forgot her pants at home! Many people were not impressed  while others seemed to think that the ex-Disney songstress was well on the way to creating a new steamy-hot version of herself.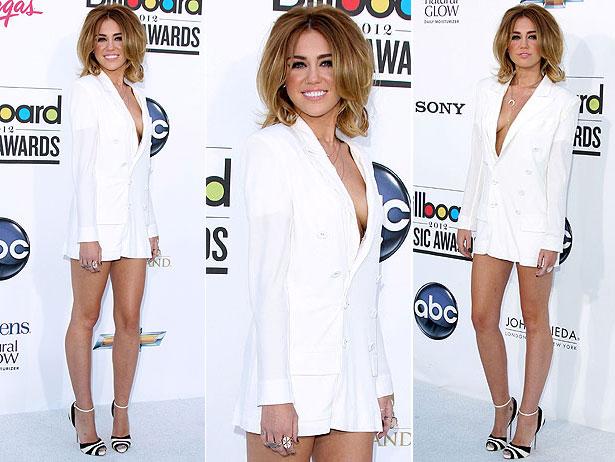 Miley at the Bill Board Music Awards in a Tuxedo jacket designed by Jean Paul Gaultier and heels by Christian Louboutin
9. Kristen Stewart  at the premier of  Breaking Dawn Part II- There has been a lot of talk surrounding the Twilight Star in the second part of  2012 but most of it is not because of her taste in fashion or her acting skills. However, the once awkward actress has proven to the world that she too can make fashion statements in the midst of all the turmoil. Kristen wowed us with her very feminine choice. The elegant dress featured a sheer pattern that we have all seen go wrong too many times in 2012, and a teeny belt that held the look together. Good job Kristen!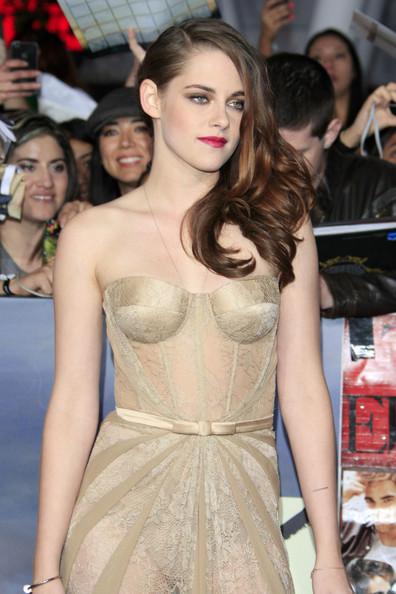 Kristen Stewart in a sheer gown desgined by Zuhair Murad
8. Angelina's exposed legs at the Oscar's- Angelina's leg gained a lot of attention following her red carpet appearance at the Oscar's. The ever so popular slit that was part of the design for the Altier Versace gown that she designed allowed for her to strike a pose which always exclusively featured one leg. While her leg might have taken away from the gorgeous gown, the upside is that it made the cut for memes all over the cyber world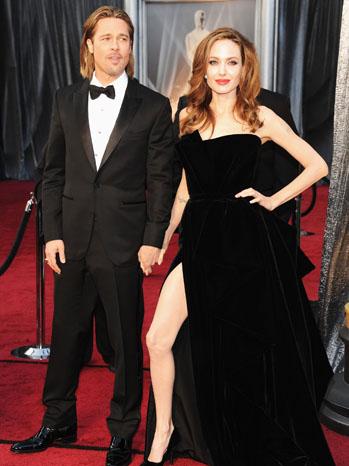 Angelina at the 84th annual Academy Awards in a dress designed by Altier Versace
7.Amanda Seyfried's gown at the London Premier of Les Miserables- In recent years, the Mean girls actress has increasingly become more popular, becoming an household name; her style has also done the same. Seyfried looked stunning at the london premiere of the Miserables. She had everyone in awe with her dress choice by Balenciaga which featured a deep neckline as well as a spiral skirt.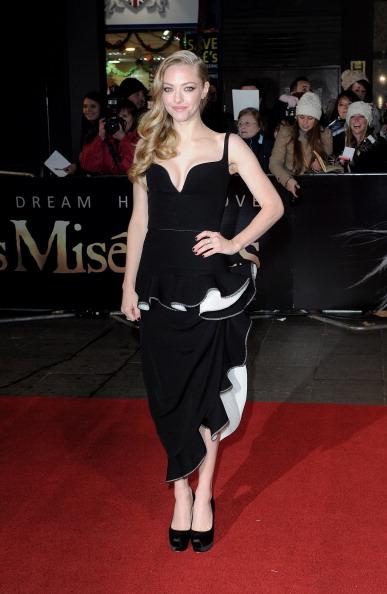 Amanda Seyfried 'wowed' in a design by Balenciaga
6. Gwyneth Palthrow's Cape at the Oscar's- Gwyneth has had quite a few controversial run ins with the public this year. This includes her tasteful cape which she dawned at the red carpet this year! Many fashion enthusiasts argue that the  cape is actually dis-tasteful and lacks any relevance on the red carpet but others have called it "timeless" , "modern" and or "gorgeous". Some have put  her on the best dressed list and others on the worst. Re-live this 2012 moment and let Next Edition know your first impression in the comment box below!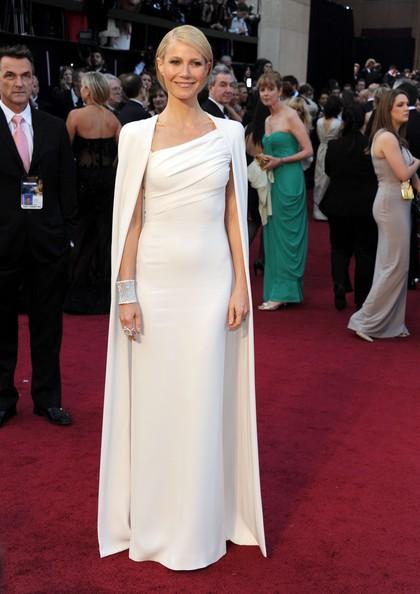 Paltrow wears Tom Ford at the oscars
5. Sofia Vergara's ripped dress- Sofia Vergera took her wardrobe malfunction at the Emmy's like a champ! the actress not only laughed about it, but took to twitter to post up pictures of her exposed rear-end. Every star has a wardrobe malfunction but all that counts these days is how you handle it. I think we can all agree that the funny woman gave us something to remember from 2012, not to say that the dress designed by Zuhair Murad was not tasteful, but the rip in the actress' rear end definitely stole away the night.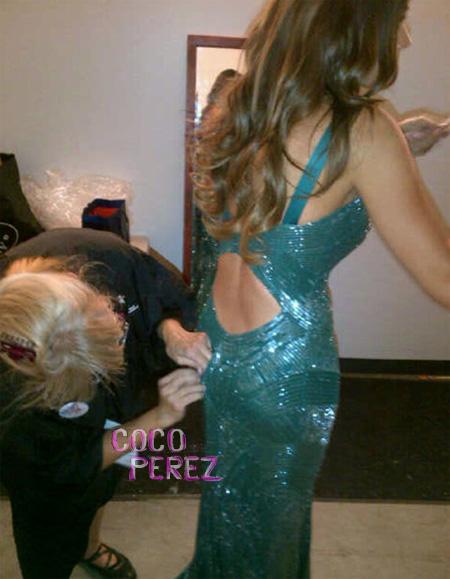 Sofia Vergara even tweeted about the event!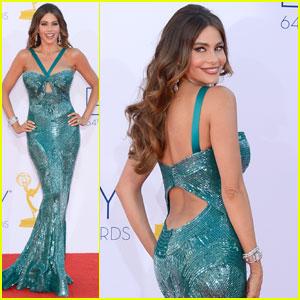 4. Michelle Obama rocks Skinny Jeans at the Nick Kids Choice Awards- Michelle obama is arguably the most influential first lady when it comes to fashion. Everyone's always  waiting to see what she'll wear, so when the uber cool first lady dawned skinny jeans to the Nick Kids Choice Awards she had the fashion community buzzing. The first lady's sexy figure was on display for Americans to see and many people loved that, others not so much….is it appropriate for the first lady to look hip?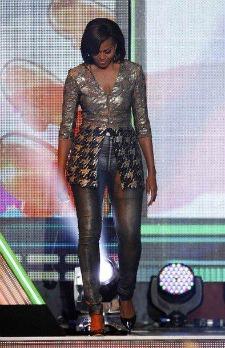 The first Lady looked stunning at the Nick kid's choice awards. Her children were also in attendance
3. Sasha Gradiva and her bionic arm at the Grammy's- There are many things that happened in 2012 that nobody can give a clear reason for. This includes Sasha Gradiva's super bionic arms at this year's Grammy's. Many fashion enthusiasts were not sure if to praise the attire or just stay confused. Either way, it might open doors for future fashion exploration.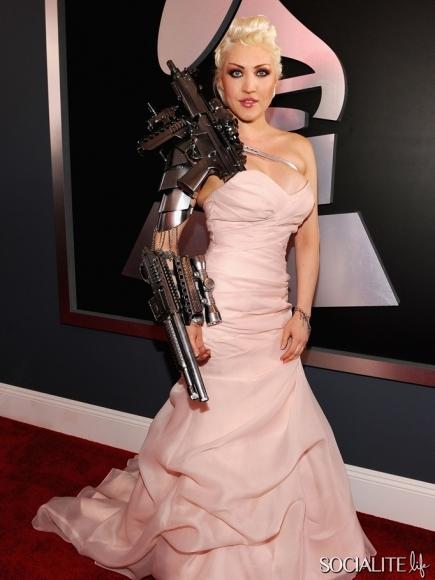 Sasha Gradiva at the Grammy's
2. Nicki Minaj and the Pope at the 2012 Grammy's- Nicki Minaj's red carpet moment was another inexplicable one, featuring a pope and a big red robe.  Nicki's abnormal fashion choices aren't really new to the fashion community but many of us were hoping she'd dress nicely for a change given the magnitude of the Grammy's and it's prestigious nature. Maybe we were wrong.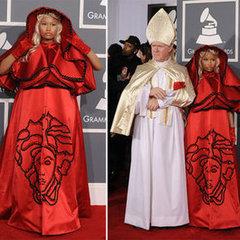 Minaj might have taken jabs at the catholic faith when she dawned this robe
1. Erin Wasson at the Golden globes- Of all the jaw dropping moments, the number one spot has to go to model, Erin Wasson who did not become well known until she turned up to the Golden globes practically naked. She definitely helped prove that some things are just not meant to be worn. Nice Try Erin!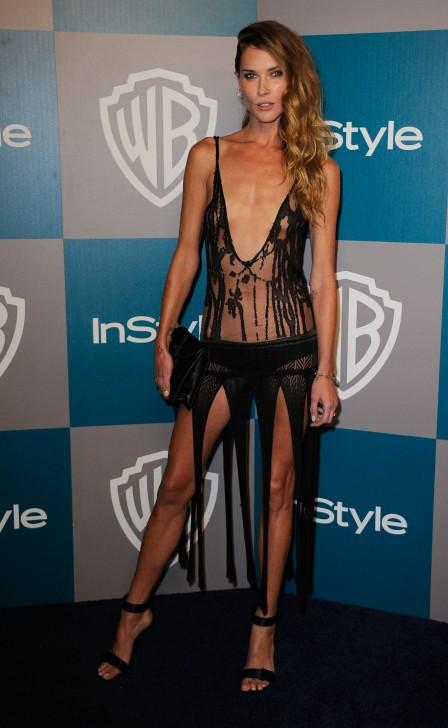 The American Model bared it all at the Golden Globes


Doyin
I was born in upstate New York, In Westminster County in the year 1992 to two loving parents, of Nigerian, West African descent. I was raised in various parts of the world including Trinidad and Tobago, Nigeria and Switzerland. I currently attend Salisbury University, in the state of Maryland, where I am a sophomore and my major is pre-nursing. In between changing schools and carrying suitcases between countries, fashion is the only thing that never seemed to change. From the time that I have been able to pick out my own clothes until now, my relationship with fashion has only blossomed and become deeper. I developed a love for fashion at a very young age, and my mother has always been there to encourage me to try new things and fear none other than God. I am always open to exploring and researching new ideas in fashion.
More Posts
Follow Me:


You can skip to the end and leave a response. Pinging is currently not allowed.