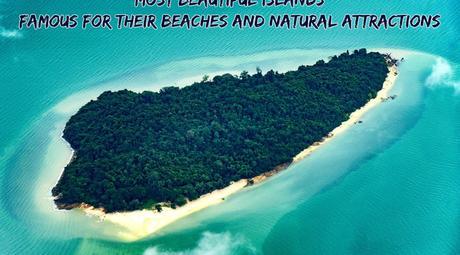 Are you fantasizing about a relaxing island vacation? Everyone needs a break from work and other everyday responsibilities. Why not have the vacation you deserve? You'd be able to recharge your batteries and face challenges much easier and more willingly. There are about ten thousand islands on our planet and each of them has its own charm and beauty. The competition was fierce, but we've selected 5 of them we find most beautiful.
#Beautiful #islands and famous #beaches #travel Click To Tweet
Here, you'll learn a bit more about them which might help you choose the perfect candidate for the vacation of your dreams.
Mallorca, Spain
This is the biggest island in the Balearic Islands archipelago and its name derives from Latin meaning "the larger one". The shades of its turquoise sea and golden sand will absolutely amaze you. This is why the fact that this island is one of the most popular vacation resorts in Europe shouldn't surprise you. What's more, if you are an architecture lover, make sure to visit Palma Cathedral La Seu and Basilica de Sant Francesc in Palma since they are truly impressive.
New Caledonia
Located in the southwest of the Pacific, New Caledonia has so much to offer to tourists. The Caledonian lagoon is the largest in the world and has been a World Heritage Site since 2007. Its waters are so clear that you can see everything that's going on under water without any equipment whatsoever. Its capital, the wonderful city of Noumea, has so much to offer from beautiful beaches to museums, art galleries, and many other sightseeing spots.
Turks and Caicos
This archipelago is the best thing that the Caribbean has to offer. Only 8 of these 40 islands are inhabited, and whichever you choose you won't be wrong. White sandy beaches and stunning views all around you will take your breath away. The water near the shore is safe and shallow, so you can rest assured that your children will have a blast as well. Don't miss out on seeing Grace Bay, Pillory and Long Bay Beach where you can observe people kite surfing.
Bali, Indonesia
Bali is known as a little piece of Heaven on Earth and surely for a good reason. There's no place like Bali, where everything is simply amazing. The accommodation, the beaches, the food - it's an overall extraordinary experience to spend your vacation on this dreamy island. As far as fine dining is concerned, make sure to visit either Kubu at Mandapa or Blanco par Mandif, both in Ubud. The fish is always fresh and chefs are real artists.
Cayman Islands
If you'd like to have an active vacation, Cayman Brac and Little Cayman are the perfect spots for you. You can enjoy sailing, snorkeling, and hiking. Little Cayman is widely known as a great diving spot. If you are interested, make sure to visit Bloody Bay Wall and prepare to be amazed. You will be able to see turtles, sponges and other marine life, including sharks.
There are so many wonderful islands all over the world and all of them have their own appeal. Depending on what you expect from your vacation, you should be able to choose the perfect one to visit. Whether you'd like to go sightseeing, admire natural wonders or simply lay on the beach and sip ice coffee all day, you can do it in a number of places and have an amazing vacation. However, if you decide to visit one of the aforementioned islands, you can't go wrong as they really are top five most beautiful islands on the planet.
Marie Nieves is a lifestyle blogger who loves unusual trips, gadgets and creative ideas. On her travels, she likes to read poetry and prose and to surf the Internet. Her favorite writer is Tracy Chevalier and she always carries one of her books in her bag. Most of her free time at home she spends walking her Labrador Retriever named Max. She is an avid lover of photography who loves to talk about her experiences. You can find Marie on or follow her on and .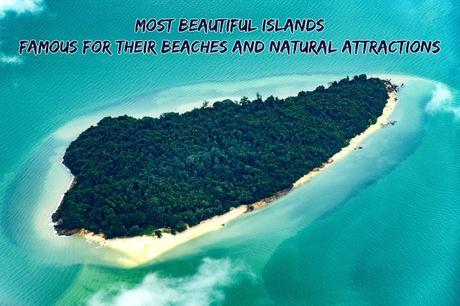 PIN IT FOR LATER
Most Beautiful Islands Famous for Their Beaches and Natural Attractions was last modified: by