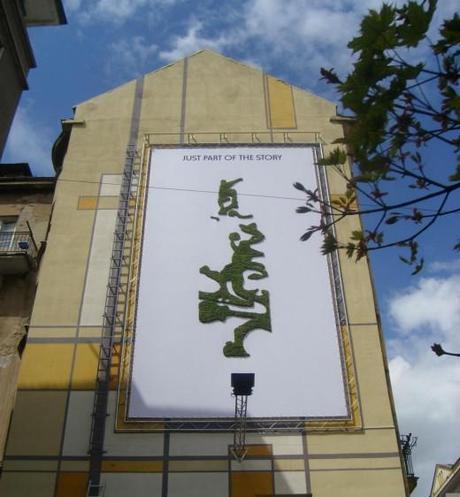 Isn't it amazing what we can do with natural elements in out-of-home? From Contagion's growing bacteria to this moss graffiti for Beck's beer. Lowe Swing Communications developed this 4-week process to promote the beer in Bulgaria. The images in the teaser stages are subtle but a very nice touch that add more action to the concept. This campaign culminated with a reveal of the headline "Brewed With Only Natural Ingredients and an Open Mind." File this under I-Wish-I'd-Thought-of-That.
Gallery of all four stages:




[via The Motivators] Thanks to Craig for the tip.