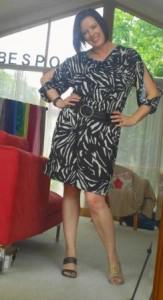 Choose nude shoes to lengthen proportionally shorter legs
Following on from my video on how to measure your body proportions yesterday, I want to share with you more ways to flatter your proportions.
Here are some posts I've written about some of the more common proportional issues.
8 Top Tips to Dressing a Short Waist
Short Legs, Long Rise How to Define Your Waist when Wearing Jeans
Body Proportions Explained – Long Rise
Body Proportions Explained – Small Bust, Long Decolletage
Body Proportions Explained – The Effect of a Large Bust
I'd love to know what you're discovering about your proportions and how you're using this information to change the way you dress. Please share!