Even though he just arrived back in LA and was very tired, Mike, The Fan Boy who is also a real True Blood fan, went to the Millennium Biltmore Hotel in Los Angeles last night where True Blood was shooting scenes for episode 10. Lucky for him, his efforts paid off because he ran into both Anna Paquin and Alexander Skarsgård.
Below are just a few of the photos he provides at his site where he also has a full account of the experience. You can read about it by clicking here.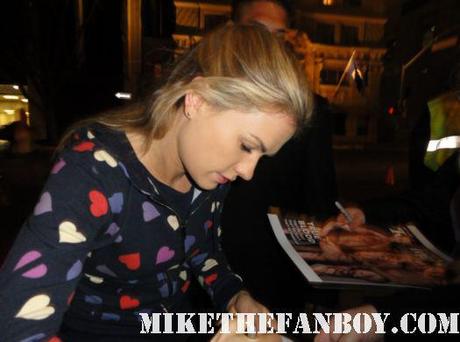 Anna Paquin signs autographs for the fans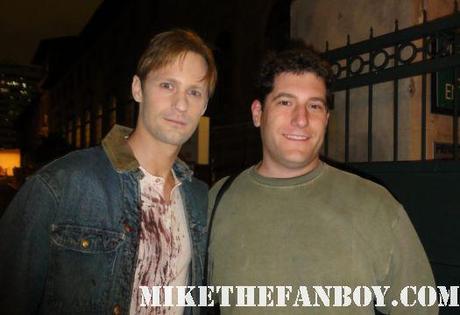 Alexander Skarsgård poses with Mike in between takes.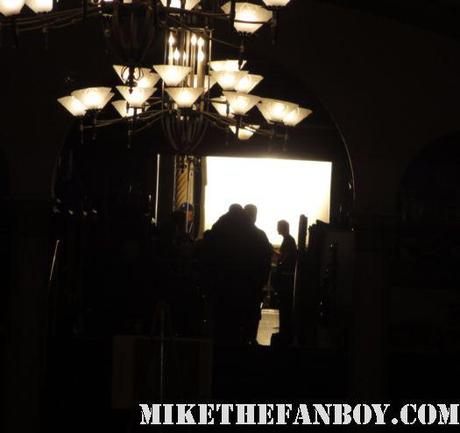 It looks like they were shooting inside the hotel as well as outside.