ChristianNews
More than 50 people are dead and 200 plus have been injured in a Las Vegas shooting.
More than 50 are dead and 200 ore more have been wounded after a lone gunman shot hundreds of bullets into an outside concert, near the Mandalay Bay Casino.
Officials have marked this as  the deadliest shooting in modern U.S. History.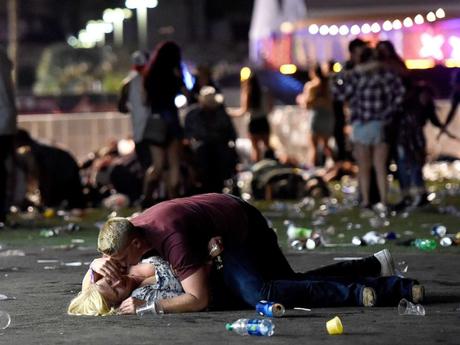 The "nonstop gunfire," according to one witness, sent bystanders outside the resort on the Vegas strip ducking for cover and scrambling for their lives. Tourists hid in their hotel rooms and flights headed into the McCarran International Airport were held elsewhere.
Bystanders sprang into action, caring for the wounded and at least one described someone dying in their arms.
Several SWAT teams rushed to the area and killed the suspect shortly before 12:00am.
The gunman was identified as 64-year-old Stephen Paddock. Officials were looking for a companion of Paddock's but later shared that they had "located" Marilou Danley.