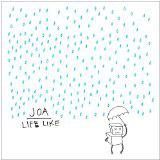 Joan of Arc – Life Like
Has it really been a year since Joan of Arc released Flowers?  And Boo Human a year before that?  Has Ripple really been around that long?  Yes, it has, so this makes the third time a Joan of Arc disc was hauled into the Ripple office by postman Sal, and the third time I fell under the intensely unique spell of mercurial front man Tim Kinsella.  With regard to Flowers, in my review I commented on how the album wasn't an "easy listen" at least not in comparison to the extremely melodic Boo Human.  Little did I know that Flowers would sound like Top 40 pop compared to Life Like.  Ever reaching, ever expanding his musical template, Life Like definitely needs to be filed under challenging.  From the off-time, often-changing, oft-kilter angular assault of "I saw the Messed Binds of My Generation" Kinsella starts the album with 10:43 of stabbing guitar mayhem, loosely married to a beat and a rhythm.  That he manages to keep this discordant intro fresh for the whole 10 minutes is a testament to his genius.  Crashing waves of mayhem fall away to gentle, beautiful passages just in time to keep the ear trained.  Other places, Kinsella dismisses the simple pop of Boo Human to explore his own netherworld of agit pop and acute angles.  "Love Life," is a hyper-kinetic, changing scenery of pop touches, "After Life," is a military beat, call-and-response plaintive call, while "Deep State" sinks into some alternative funky post-Minuteman cum punk torment all it's own.  Somehow, melody always finds a way to emerge and breathe the necessary oxygen into each song before we're left dying on the vine.   As I said, challenging, but satisfying.  Not an album for the faint-hearted, but definitely worth hearing if you're inclined to following madmen as they joust at their windmills.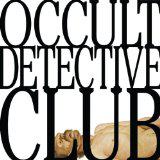 Occult Detective Club – Crimes
Real late 70's, early '80's punk rock in the vein of real early Clash or the meth-energy of early Ramones.  Three chords played crisp and clear and fast and mean.  Bass pounding underneath like a big brother pounding your skull for knocking up his kid sister and a drum beat that's simply mad at the world.  Two minute time bombs of blitzkrieg bopping and a vocalist who adds just the right flourish of phlegm to the proceedings.  As long as kids keep having parents, school, jobs, and girlfriends, true punk will never die.  Good, solid, mosh pit fun.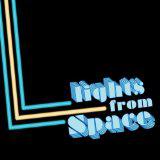 Lights from Space - Six Song Set
Don't judge a band by it's cover, or in this case it's name.  Don't know what the lads were thinking when they named themselves Lights From Space, but to me it conjured up images of some spacey alt rock or wankerfest in the Silversun Pickups vein.  Not what we got here at all.  Sure, it's modern rock, but this little six song ditty rocks in the classic Jet, Supagroup, or Mardo vein.  Chunky guitar riffs plow us through "She's the Kind."  Modern rock rears its head in "RNR" with it's angular, squealing guitar hook, but the boys infuse the whole thing with extra adrenaline and hooks to keep it ever from becoming fey.  "Policies" brings on the darkness of a monstrous bass-laden riff.  "Hate Your Style," adds a punky tone a la Attack Attack UK, and  "Zombie" flat out destroys everything in this well tuned retro-surf garage.  All kinds of rock, wrapped up nicely, given a home and (mis)name.  But it's all good.  Seriously good.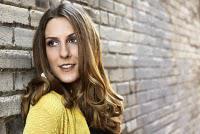 Maria Rose & The Swiss Kicks - New Direction
I don't know what the old direction was, but the new direction is heading in the right way.  Maria Rose and her Swiss Kicks plow an electro/soul field with a ripe harvest waiting for the downtempo connoisseur.   "Velvet Cabaret" captures immediately with it's mellow reggae vibe  . . .and is that an melodica, a la Augustus Pablo?  Probably not, probably a synth, but it's real nice, giving the song that reggae/dub vibe.  Maria's voice itself is a captivating, expressive instrument, slightly nasal in tone and perfectly set for this smokey ode to a stripper looking to start a new life.  Really nice stuff.  "Pineapple Wine," is planted with the same downtempo vibe, adding a touch of a rhumba/brazillian beat a la Astrud Gilberto.  "Siren Song" brings on a theatrical vibe perfect for a late night cocktail and tale of woe.  "Angel Face" reminds of Portishead or Tori Amos.  All of it's sultry, all of its moving, and all of it's great for that late night come down.   Tune in.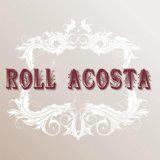 Roll Acosta - The Dawn EP
Another offering from the mellower side of Ripple, Roll Acosta isn't quite the rollercoaster ride of emotions that the band name may suggest.  Rather this is heartfelt, earnest singer-songwriter in the vein of John Mayer or even the Dave Matthews Band.  A three-piece from Arizona, with vocals/guitar, violin/mandolin and drums, you can imagine Roll Acosta give an eclectic sound. What you may not anticipate is the power of their melodies or the hint at darkness that hangs like a pall over these songs.  "Beating on the Door" is the most rocking of these tunes bursting out midsong in a powerful chorus that reminds me of the Proclaimers, which is a pretty cool thing.  "Whirlwinds" has a melody and chorus that can only be described as beautiful.  Simply beautiful.  With it's windswept barren arrangement and mournful violin, this conjurers up images of Calexico in all the right ways.  "The Dawn" is as uptempo as this EP gets and benefits from great dynamics, and hooks, and Jacob Acosta's best vocals.  A great alt pop song, evocative, innovative and moving.  Words which could also be used to sum up Roll Acosta.  A great alt pop band.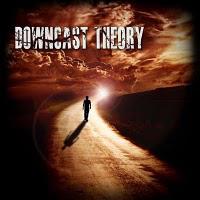 Downcast Theory - S/T
After a couple of mellower bands, it's time to get back to the heavy stuff and Downcast Theory are just the band to bring the hammer back down.   Bulldozing headlong down the nu-metal highway, passed the wreckage of Cold, Drowning Pool, and Powerman 500, this 4-piece blast it out with a heaping dose of honesty and chops.  I took one look at the kids in this New Jersey band (average age looking fresh-faced and recently graduated) and wasn't expecting this level of musicianship.  I mean this guys rock.  Sure, it may not be the freshest sound out there, but they mix in enough neo-prog flourishes, time changes, melodic hooks, and pure-out balls to make it all hang together and take off.  "Forgotten Within" is a beast of a track, that in a perfect world would knock any memory of Nickleback out of the world's consciousness.  "In Need" terrorizes through its chugging riff to a killer chorus.  "Isoloate" brings in a near-Tool-like essence to it's midtempo intro before exploding into a fury of a ferocious nu-metal temper tantrum.  Any critique would be that too many songs utilize the slow intro building to chaos middle formula, but I bet as the guys keep it going they'll move passed this.  A band to watch.  Their future looks bright.
--Racer
Occult Detective Club

Lights from Space

Roll Acosta

Downcast Theory