A more wordy blog will come soon, in the meantime here's some more photos.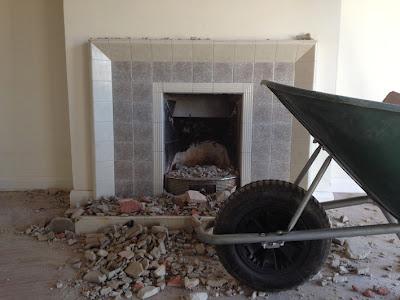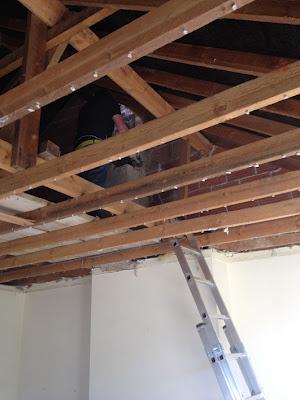 Scaffold-board platform on the rafters, to get at the middle section of the second chimney.  This one is keyed into the gable wall so demolition was a bit more involved.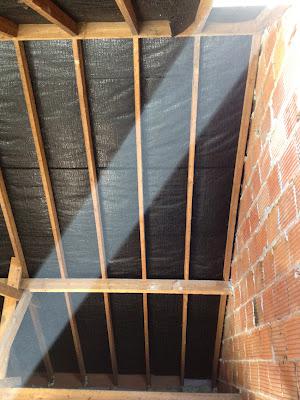 The amazing amount of light coming through the chimney hatches is great motivation for me - I can see how much difference the roof windows we're putting in will make now.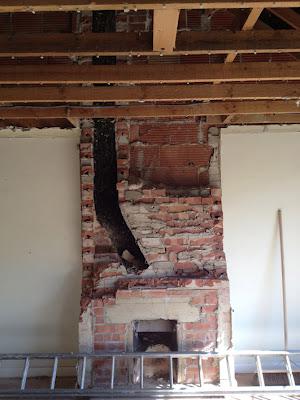 They built the chimney breasts solidly.  We've peeled back the first layer of bricks, revealing another two layers behind.  I'm hiring a demolition drill tomorrow...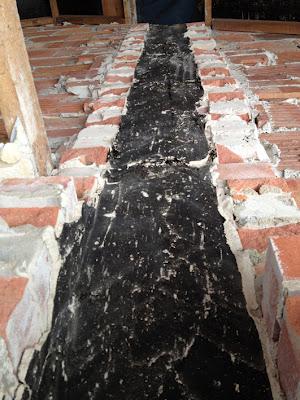 This chimney wasn't lined.  Very sooty.  A large part of this wall will become internal wall once the new sloping ceiling and roof windows go in.  Somehow will have to make good the wall (thick plaster probably).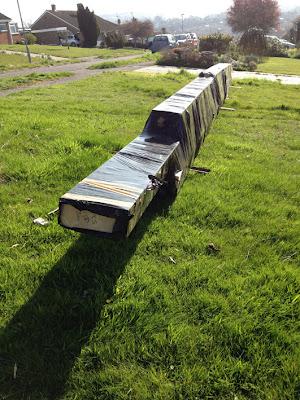 In a shocking first for the build, something happened ahead of schedule.  These are all the glulam (laminated timber) beams for the changes to the roof structure.  I wasn't expecting them for another four days.  Luckily they arrived after I'd left the dentist this morning, so the driver didn't have to wait too long for me to hurriedly get up there.