A toddler's "second series"
Hope everyone had a relaxing weekend! Per usual, our weekend was filled to the brim with things to do and things that didn't get done. Ah well. But I made sure to take a morning and work on more paintings with my daughter that she could give to her grandma and auntie for their birthdays. And while we were at it, we painted a few more for uncle and great grandpa.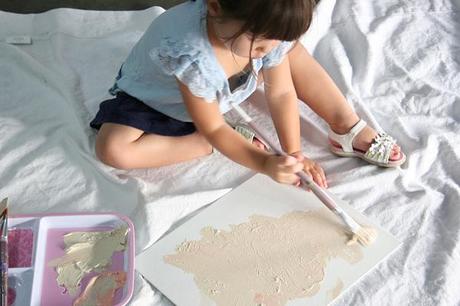 [ the artiste, hard at work ]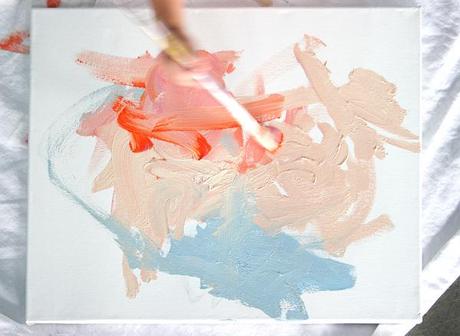 [ "the park" in progress ]
It took a lot of persuasion to get her to explore colors other than hot pink and bright orange! But I figured grandma probably wanted something that coordinated a little better with her décor. Creative freedom with a little guidance, right??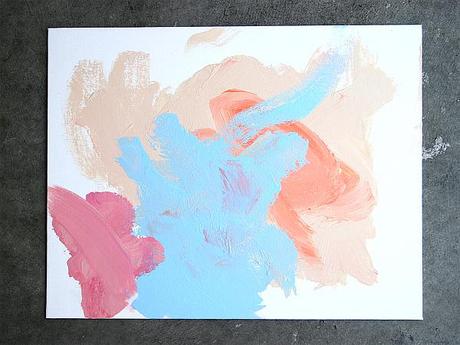 [ "grandma's house" ]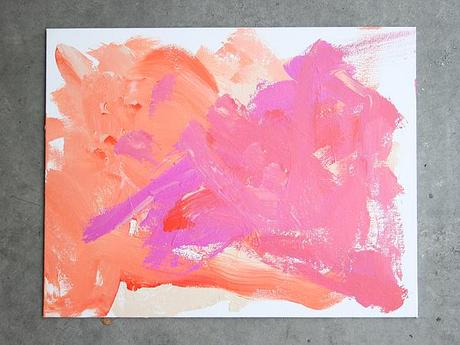 [ "playmates" for auntie -- I let her go crazy with her fave colors for this one ]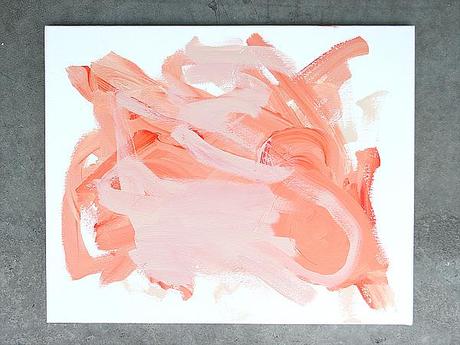 [ "I love elephants" ]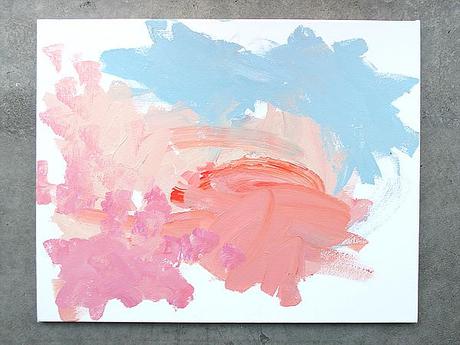 [ "the park" -- I like that she tried out a new brushstroke in this one! ]
So I'm still saying…this is super easy and so much fun! Go out and get your own canvases and brushes and paints, and get painting yourself!