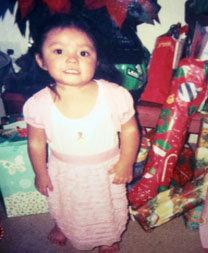 Further to Jade Gold's post
The Charlotte Observer reports
A 4-year-old southwest Charlotte girl died Saturday after she was accidentally shot, possibly by a cousin as young as 3, relatives said.
Family members of the victim say a young cousin apparently pulled the trigger. The cousin's age is undetermined, but Observer news partner WCNC-TV is reporting the age as between 3 and 5.
Erin Melendez, 37, was charged with storing a gun in a manner accessible to a minor.
North Carolina is better than most states in that it requires some form of safe storage for the guns. But the pathetic truth is this:
The gun owner is guilty of a misdemeanor if a child gets the gun and then uses it in a crime or causes an injury or death.
A misdemeanor, can you believe that?
Unintentional shootings in 2008 took the lives of 37 children across the U.S. who ranged in age from infant to 10 years old, according to statistics from the Centers for Disease Control and Prevention. In 2007, there were 40 children in the same age group who died in accidental shootings.
I'm not sure those numbers tell the whole story. For sure there were a number of kids wounded too, some seriously. But you know what the pro-gun folks say to this don't you? They say it's ONLY 37, or it's only a couple hundred if you count all the wounded ones too.
They remind us that there are so many million kids out there or there are so many million guns out there. Divide by one of those numbers and you see how insignificant the child deaths really are, statistically speaking. They rush to point out that more kids are killed playing on the monkey bars in the park, or some other non-sensical comparison, anything to deflect attention from the guns and gun owners.
They even have a joke for it,
"It's for the children,"
they say, to mock attempts at prevention.
Well my response is to implement
the one-strike-you're-out rule
.  Even if
a kid brings an unloaded gun to school
like we saw the other day, one violation that endangers a child, and you forfeit your gun rights, period.
What's your opinion?  Please leave a comment.