Local news reports with video.
Our original post.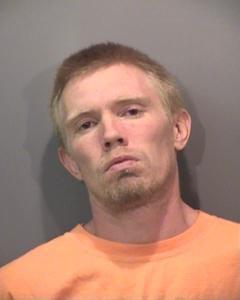 Wednesday morning detectives released new details about the events that led to the arrest of Kevin Venia, 30 of Burney.  They said he initially misled investigators about owning the weapon.


The incident happened Monday morning at Venia's home at  37126 Highway 299 in Burney.  The Shasta County Sheriff's Office Major Crimes Unit along with the Burney detective completed interviews in this case. They learned that Venia had a sawed-off shotgun in his residence for a couple of weeks.
On Monday, he took the shotgun off of a shelf and began to play with it in front of his children. According to investigators, he then placed the loaded shotgun onto an ottoman where his kids were playing.
Venia then left the residence leaving the kids alone with the shotgun in reach. After a short time, the shotgun fired severely injuring the 4-year-old girl and 2-year-old boy. Through statements of the 5-year-old son and his mother, it is believed that the 5 year old child got a hold of the shotgun and accidentally shot his siblings.
One sure way to get arrested is to lie to the cops. Of course this guy should have been arrested anyway, no question.  The part I don't get is that someone isn't always arrested
when a kid gets hurt with a gun
.
What's your opinion?  Please leave a comment.