We are going a little Num nom crazy in our house recently and even more so with the arrival of yet more num nom packs.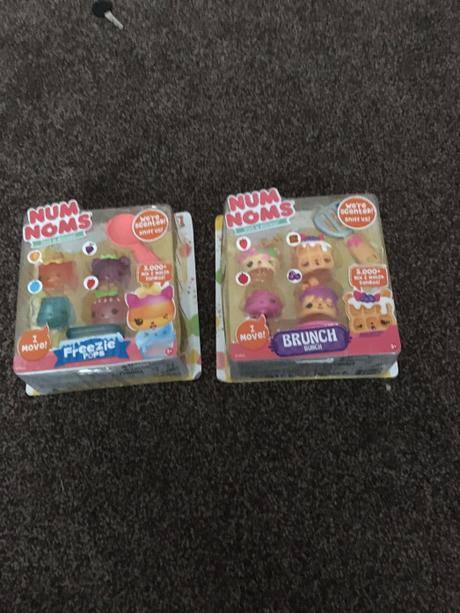 These are the brunch bunch and freezie pop packs and each of these contains four num nom pieces and a kitchen accessory. These packs come with the moving "Go-Go" Noms which are motorised and can be stacked with the num parts to create mini foodie feasts (tho no they can't be eaten)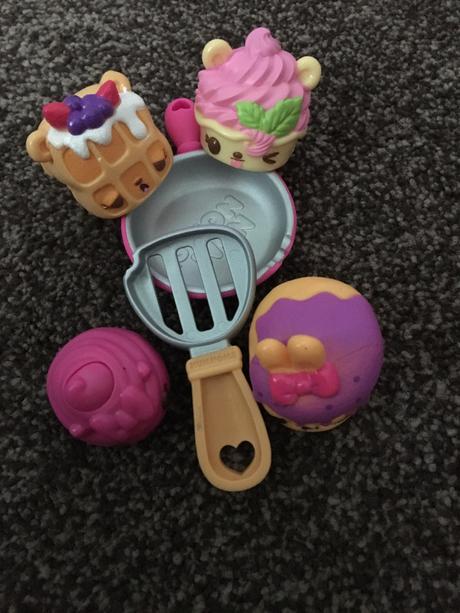 Each pack comes with unique foodie scents and I have no idea how the scent of applied nor how it stays around as we can still smell the series one num noms and these are series 2.
Izebella seems fascinated with these strange new collectables and the collection seems to be growing rapidly.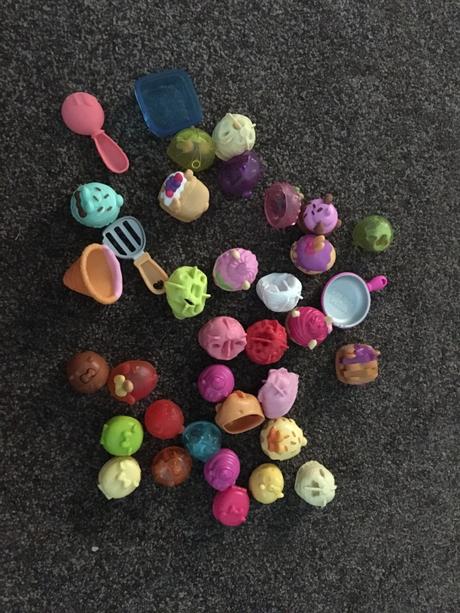 Num nom packs come in varying sizes both small and large and can be purchased at many toy stores. I would advise buying a cheap storage box or using a shoe box as the collections grow quick and they are small so can be easily lost. They are great for playground swaps and a full num nom list is included in each pack with a space beside each one to mark it off.