I remind readers, every gun started out legal.  Every crime is because someone either used a legally obtained firearm for illegal purposes, which is common, or because they did not sufficiently exercise care in securing their firearm or in transferring their firearms to another legal owner for legal purposes.
We have so many illegal firearms, because we have so many legal ones.  In countries where there are fewer firearms, FREE countries, developed countries, there are far fewer crimes committed with firearms.  Their crime rate is lower, or involves far less serious force when it does occur than our gun violence.
These crimes, the notion that a firearm gives one person power over another, is the essence of our gun culture; it is entirely about controlling people, coercing people, threatening people, and if the world doesn't go your way, killing or injuring people.
From Ch 6 Miami News:
Two Men Sexually Assaulted Woman in Lauderdale Lakes: BSO
The sexual battery occurred in Lauderdale Lakes
By Lisa Orkin Emmanuel
|  Wednesday, Feb 15, 2012  |  Updated 1:48 PM EST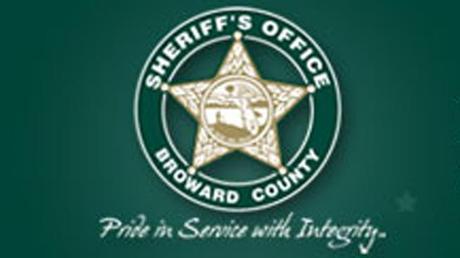 Broward Sheriff's OfficeThe Broward Sheriff's Office is investigating the rape.Broward Sheriff's Office deputies were investigating Wednesday after a woman was sexually assaulted in Lauderdale Lakes by two men last week.The 48-year-old woman was on State Road 7 at One United Bank at 2412 N.on Feb. 9. She was at the location at 5:30 a.m. to meet a coworker who was going to drive her to work, the sheriff's office said in a statement.Two men approached her, one on a bicycle and another by foot. One man pointed a gun at her and forced her behind bushes near a drive-through teller, authorities said.The second man hit and choked her. They sexually battered her and stole her phone and pocketbook before fleeing, the sheriff's office said.Both men were dressed in black. Anyone with information was asked to contact authorities