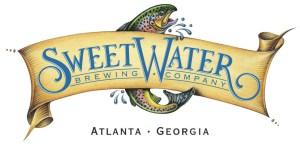 One of our favorite regional brewers, Sweetwater Brewing Company in Atlanta, has been very busy lately brewing up a new Dank Tank beer, appearing on national television, creating a new web video series and breaking into new markets. Just what is to be expected by a brewery that encourages its followers by saying, "Don't float the main stream."
The next creation to emerge from the Dank Tank is The Gimp. In their typical, cheeky fashion the folks at the brewery have created a whole campaign around this brew that may remind you of a character in a recently re-released Quentin Tarentino movie that made everyone aware of the Royale with Cheese. While the brew does not contain essences of the quintessential burger, the brewers do promise that, after a short period of maturation, the brew should provide, "sweet scents of caramel and toffee, and warming sensations of alcohol and malt balanced with hops." This is a big brew, too. It hits the palate at a whopping 10.3%, so watch how much you drink lest you have to call in a "cleaner." Sweetwater hopes to have The Gimp on shelves by the end of December.
Cameras have been a common sight in the brewery over the past few weeks.
First, you may have noticed a video segment during the recent SEC Championship game on ESPN. The brewery was featured during what is known as a "bump shot." That is the video played while announcing sponsors before breaking away to a commercial break. The idea was to focus on iconic places in Atlanta that make the town memorable. Sweetwater was an obvious choice for that honor.
The other video project you may have seen featuring Sweetwater is YouTube series called "Fish Tales" that will feature video articles on all the happenings at the Sweetwater brewery. The first installment of the series, which has its own YouTube channel, focuses on the recently released Festive Ale. As is typical with this group of creative and, well let's just say it, whacky brewers, the video features a character named "Big Jewish Santa," describing the winter brew.
And, because you just can't keep a good brewery from spreading joy and beer, Sweetwater is continuing its expansion across Florida with its launch in the Orlando area. Last week both 420, IPA, and Blue were rolled out in bottles as well as 420 on draft. The brewery is also busy rolling out in Rock Hill, SC, and in Cooksville and Clarksville, TN.