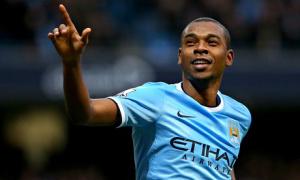 So,how did I get on with last season's football predictions? Not too bad if the truth be told. I correctly predicted Man City (my team) would win the Prem, and that Liverpool and Chelsea would be strong challengers, but like many I assumed Man United would finish in the top four.
The prediction that Sunderland would be candidates for a Europa place was wide of the mark and I under-estimated Everton but broadly got it spot on about most mid-table prospects apart from Fulham and Norwich – I thought they'd both be safe but both were relegated! West Ham and West Brom struggled as expected, but Crystal Palace and Stoke City did better than expected.
So I might not be Mystic Meg (but let's face it she didn't predict the demise of the News of the World) but not too far off in the football crystal ball stakes. Anyway here's my one-week-late look ahead to the next season.
THE TOP
A more settled Man City to retain title (just!) ahead of Chelsea who are too reliant on Diego Costa up front. Arsenal third and an ever-improving Everton to pinch fourth especially if they can find another striker to partner Lukaku.
ALSO RANS
Man United and Tottenham are more likely to push for fourth than Liverpool who simply can't replace Suarez, even with Sterling and Sturridge at the top of their game,which they're unlikely to be for a whole season.
MIDFIELD MUSH
Newcastle have plenty of talent but continue to lack a cutting edge. QPR have a pretty strong team, particularly at the back, and if old bones and discipline hold they should be more than safe. Hull look stable and solid, as do Aston Villa.
DANGER ZONE
Swansea got off to a good start but I can see them slump down the table… but should be just about okay along with Sunderland. Burnley have great spirit and are bound to go on a survival run along with Leicester City. Southampton have lost too many stars not to struggle. West Brom will be down there as usual – as soon as Berahino loses form and Samaras comes in.
RELEGATED
West Ham are running out another average team and club tensions over playing style are bound to lead to an implosion. Pulis-less Crystal Palace look down. The third team from any in the danger zone – probably Southampton.
CHAMPIONSHIP
I got most of my predictions wrong last season, but in fairness it's a hard league to judge as there's not much between top and bottom.
Derby are the obvious tips for promotion. Cardiff have kept most of their team and look a good bet to yo-yo back to the Prem.
Tiny Bournemouth could make an assault on the play-off places along with Norwich, and I'm going to risk repeating last season's mistake of tipping Watford and Wigan again.
Teams that won't make the playoffs include Nottingham Forest, who are an implosion waiting to happen. Struggler's could include Leeds and Birmingham, and – it looks like – Fulham. But Bolton, Rotherham and Millwall should be okay.
Blackpool can barely put a team out so are odds-on to go down. Joining them will be Huddersfield and possibly Birmingham.