TRUMPETS Playshop is setting up its tents once again at The Podium, Alabang Town Center, Shangri-La Plaza Mall and Global City, calling on everyone adventurous enough to express themselves.
This year's workshop theme, "Playshop Camp: Express Yourself!", is inspired by the diversity and dynamics of recreational summer camps. It will be all about discovering every Playshopper's uniqueness and, at the same time, fostering a sense of community with his or her peers.
For those who love to dance--Play Dolls is a class specially designed for girls who want to take their street jazz dancing skills to a whole new level, while Breakdance is where anyonefunky enough can learn this cool form of expression.
Acting for Commercials is open to anyone and is highly recommended for aspiring and even professional models. Here, they can learn what it takes to become a successful commercial talent for TV or film.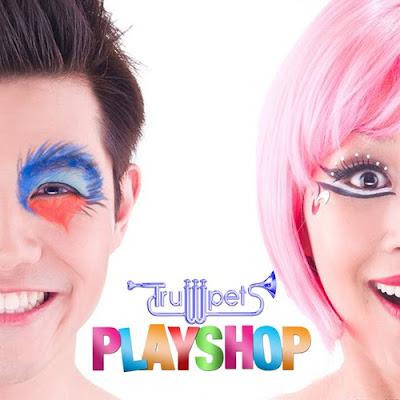 Vocal Performance for Recording is for folks passionate about the dynamics of recording. Roy Del Valle of Noisy Neighbors Inc. and Jay Marquez of The CompanY will facilitate the class.
Comedian Jon Santos' Comedy Black Book, meanwhile, is a one-day intensive workshop on the art of making people laugh.
Also, the legendary Starpower class of the country's premier vocal group The CompanY is once again open to old and new Playshoppers.
Alongside Patti Betita for modeling and the Maneouvers for streetdance, film, television and theater veteran Icko Gonzales completes the roster as one of Trumpets' Musical Theater teachers.
Starting out in 1993 with only a few acting classes for kids, teens and adults, TRUMPETS Playshop has grown over the past 19 years by adding more and more classes to its program.
Classes start April 11, 2011. Enrollment has begun! Call 6362842 and 6317252 or drop by Trumpets MusicAdemy (5th Level, Shangri-la Plaza Mall) for inquiries. Visit www.trumpetsplayshop.com or join the Facebook fan page.