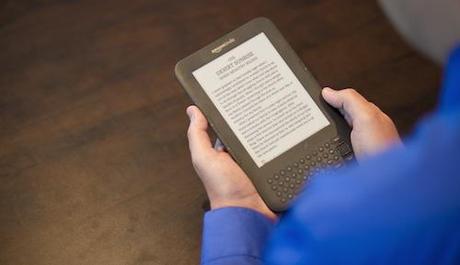 Our team here at Striving Together Publications has been quietly and aggressively working to bring the full Striving Together book library to the Kindle format! I'm pleased to announce that almost the entire Striving Together Publications book library is now available through Amazon.com for the Kindle.
To see the entire Striving Together selection of books available for the Kindle, simply click here.
Also, when visiting Strivingtogether.com you will find a kindle symbol on the product page of books that are available digitally.
Finally, we will soon begin migrating content onto Apple's iBookstore as well. For now, DONE is the only Striving Together Book available on iBookstore, and it's available for FREE!
Digital reading is a rapidly growing niche. I admit, I was slow to join the transition, but once I did—there was no turning back. Now, my first thought on every book I want to read is, "I hope this is available for the Kindle." There's a great benefit to having a large library available in one device, and all of your highlights available with a couple of clicks.
If you haven't yet gone digital with your reading, it's worth considering—especially with Amazon's newest offerings of Kindle readers. I quickly found that the Kindle paid for itself in two ways—first, the books cost less, and second, Christian publishers often give away their books at no cost for a limited time.
For a complete list of new resources available from Striving Together Publications, click here.