This week's celebrity fashion picks were in the "do" category. Sometimes, while they are out and about, they are caught by the Paparazzi in a not so flattering light, but this time the celebrities were ready for the photographer's flashbulbs.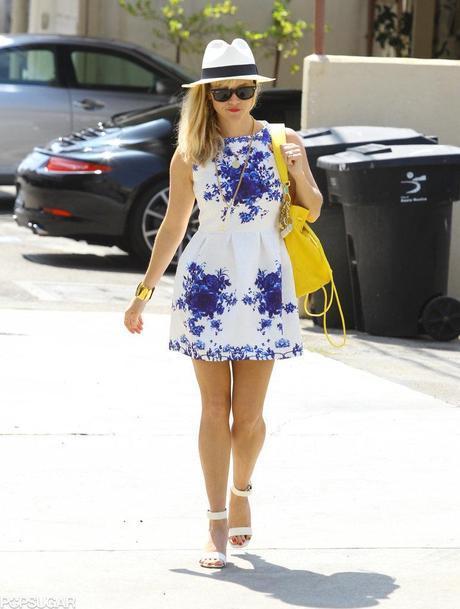 The first celebrity fashion pick is actress Reese Witherspoon, who was seen in this fantastic summery outfit. Floral patterns being all the rage, her crisp white dress that has an empire waist, a pleated bodice, and is splashed with royal blue roses is just adorable. The shorter length of the dress and strappy white sandals keep it fresh and young. Also, the wide brim fedora and sunshine yellow leather bag are unexpected, but fantastic accessories.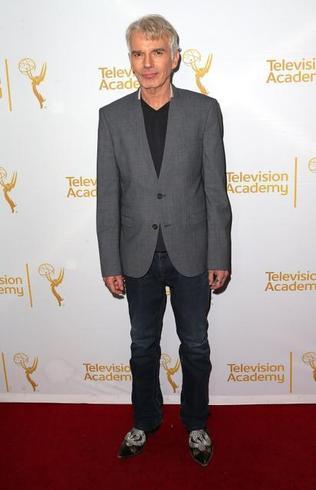 Next, is bad (old) boy actor Billy Bob Thorton, who just finished the TV series Fargo. He shows how jeans can bridge the gap from casual to dressy, as he pairs them with a collarless grey woven sports coat, a micro-collar black v-neck shirt, and a great pair of silver embossed leather cowboy boots. Whereas "dressy jeans" didn't exist in the past, they are the trend if the future. People just love their jeans and jump at the opportunity to wear them everywhere.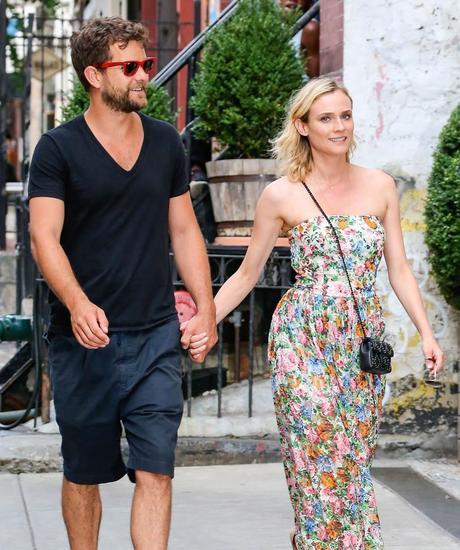 Last, but not least, is former model/actress Diane Kruger and actor Joshua Jackson from the now ancient TV series Fringe Joshua is rocking summertime casual with his fitted black, v-neck t-shirt, knee length grey cargo shorts, and a cool pair of red sunglasses. Diane looks very lady-like in her strapless floral maxi-dress in the summer tones of blue, orange, and pink. The studded black leather cross-body handbag is just the right size to keep the look feminine. She is current with both the floral and studded trends in fashion today. They both have the perfect look for an afternoon out to lunch or shopping spree.