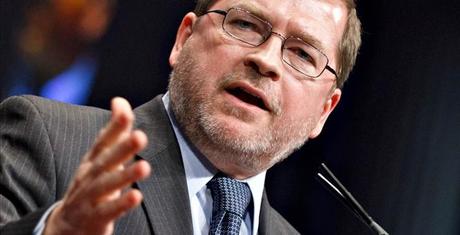 Town Hall
Gover Norquist, the National Rifle Association board member and leader of Americans for Tax Reform accused by talk show host Glenn Beck of subverting America's national security, told Armed American Radio host Mark Walters he welcomes the NRA investigation Beck claims is underway into his background.
"I think it would be great for the NRA to put a stake through the heart of this at the end of the day," said Norquist on the March 15 broadcast of the national gun rights program.
On Beck's March 11 program, Frank Gaffney, the founding president of the Center for Security Policy and a former national security aide to President Ronald W. Reagan, accused Norquist of being an agent of influence for the Muslim Brotherhood. At the time, Beck told Gaffney and his listeners that he was very concerned. "I am not an expert on this by any stretch of the imagination, but I heard enough."
Norquist said to Walters whenever someone reaches a level of prominence in Washington, he is assigned a stalker and Gaffney is his stalker. "In the last 15 years, he has gone around blaming all of life's problems on me."
Gaffney has accused Norquist of being a terrorist, a homosexual and a member of the Jewish-Russian mafia, he said.