In the next episode of "Plus belle la vie" ... The investigation reveals new secrets. The teens have a lot to deal with besides the baccalaureate, while Léo has a date.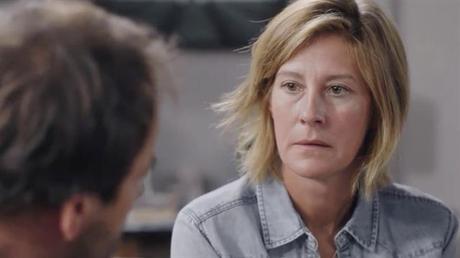 Screenshot / FTV
Please note, the following paragraphs contain spoilers for the episode ofMore beautiful life broadcast Monday evening on France 3!
Babeth files for divorce
Patrick prevents Ariane from killing Marc Sorret, whose innocence he proves to her, then withdraws her from the investigation. Ariane suggests that he find the man who attacked Alex the day he died. During this time, Jean-Paul questions Laetitia, whom Thomas had met at Alex's office. The latter reveals that she was cleaning there. For her part, Babeth files for divorce ...
Teens are concerned
For hire, Théo and Coralie get their hands on 10,000 euros. If Theo wants to go in search of the rest of the treasure, Coralie prefers to hide the money and notify the police once the bac has passed.
Meanwhile, a journalist from Massilia News wants to do a report on Antoine's transition. The latter, who needs parental permission, prefers to decline the offer.
Leo has a date with Nathalie
On the terrace of the Mistral, Léo meets Nathalie for their meeting, which goes wonderfully. However, Barbara notices that Claire is jealous. The latter finally accepts Blanche's advice in order to regain self-confidence.