Recently I put ten of my abstract paintings up at UGallery.com, which is based in San Francisco, California.  Their website offers fine art photography, paintings and sculpture, allowing collectors to try the art out in their homes for a week before making up their minds.  UGallery will even pay for the return shipping.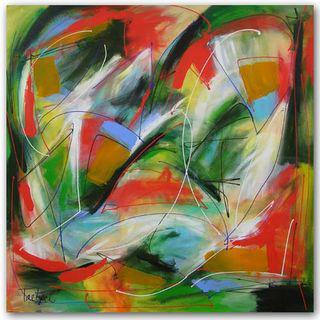 DAY AND NIGHT, 44" x 44" acrylic on canvas.
UGallery was started in 2006 by three guys who love business and art, graduates of the University of Arizona.  Their goal was to bring artists and art buyers together in a business model that works for everyone.  They've been written up in the Wall Street Journal, Art in America, and many others.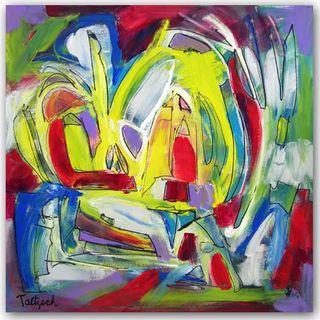 ABSTRACT EXPRESSIONISM ONE, 30" x 30" acrylic on canvas.