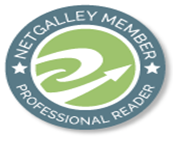 Moranifsto by Caitlin Moran
Published by Ebury Press
Ebook
Published 9 March 2017
448 pages
NetGalley
Connect with the author
Buy the book: UK (affiliate link)
I was given a review copy of this book by the publisher via NetGalley and voluntarily reviewed it.
WHAT'S IT'S ABOUT
'I've lived through ten iOS upgrades on my Mac - and that's just something I use to muck about on Twitter. Surely capitalism is due an upgrade or two?'
When Caitlin Moran sat down to choose her favourite pieces for her new book she realised that they all seemed to join up. Turns out, it's the same old problems and the same old ass-hats.
Then she thought of the word 'Moranifesto', and she knew what she had to do...
This is Caitlin's engaging and amusing rallying call for our times. Combining the best of her recent columns with lots of new writing unique to this book, Caitlin deals with topics as pressing and diverse as 1980s swearing, benefits, boarding schools, and why the internet is like a drunken toddler.
And whilst never afraid to address the big issues of the day - such as Benedict Cumberbatch and duffel coats - Caitlin also makes a passionate effort to understand our 21st century society and presents us with her 'Moranifesto' for making the world a better place.
The polite revolution starts here! Please.
OPENING
So, welcome to my second collection of writing.
WHAT I THOUGHT
I've been a fan or Moran since I read her novel How to Build a Girl a few years ago. Moranifesto is a little different - non-fiction, a collection of essays and thoughts on a diverse range of contemporary subjects as diverse and wide-ranging as periods, Girls, Benedict Cumberbatch and the Syrian refugee crisis. The humour I loved in How to be a Girl is here in truckloads. Moranifesto is one of the most enjoyable non-fiction books I've ever read. A lot of her thoughts mirror my ideas and hopes and beliefs so I was engrossed from start to finish. There are a lot of funny moments in Moranifesto but there are some sad ones as well. This book speaks to everything I love and loathe about modern life and being a woman and being working class. One of the most enjoyable things about this book is how real it is and how painfully human Moran comes across as. I cried a bit when Moran said exactly everything I feel about the culture of blaming victims for being raped. On every level, it felt like Moran could read my thoughts as I sat engrossed in Moranifesto. This is amazing. Read it fear my (tiny) wrath!


Published