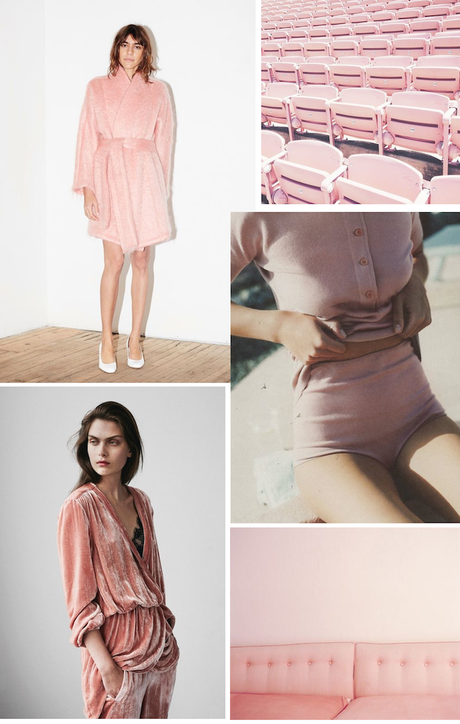 This week's moodboard is in a color you've probably never seen me in: pink. The only time I remember wearing pink is last year when I had an Acne bomber in soft pink, which I gave to a friend who loved it even more than I do. I might have to borrow it from him though, because the soft pink is really growing on me lately. It's also one of the biggest color for this coming spring. I walked through the city yesterday visiting a few stores but I haven't seen that much pink in stores yet. That will hopefully change soon, because I would mind a cute pink jumper to soften my look a little.
How do you guys feel about this trending color? Do you ever wear pink?
Images via my Pinterest.