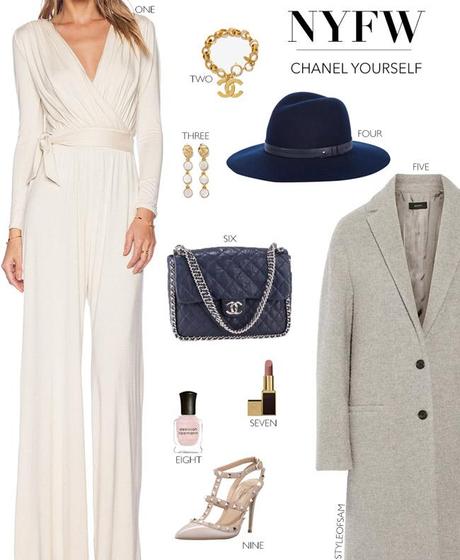 ONE // TWO // THREE // FOUR // FIVE // SIX // SEVEN // EIGHT // NINE
Thrift. Resale. Second-Hand. Consignment. New-to-me.  You know I ADORE all of it!  But when I learned about Union & Fifth, I was completely BLOWN AWAY! 'Shop for a cause' truly applies to them.   ONE HUNDRED PERCENT of their proceeds from consigned designer items is donated to charity.  Yes, 100%.  That's fabulous!  They support organizations like Year Up, Elizabeth Glaser Pediatric AIDS Foundation, and The Children's Cottage Coop.  Don't you love knowing that your closet and wardrobe benefits while someone else does too?!  I LOVE this concept.
When browsing around the site, I noticed designers like Chanel (that beautiful blue bag in the mood board), Opening Ceremony, and Alexander Wang.  GOOD.STUFF.  I'm actually obsessing over the Zoran pieces – vintage and simple but gorgeous.  Just had to share this great discovery!  Check them out online here.  You can also find them on facebook, twitter, and pinterest.
NYFW is coming up in February, and I've been daydreaming about attending!  This is what I'd wear to head to a fashion show and 'people watch' all of the fashionistas, editors, and photographers hustling around.  A gal can always dream!

Turn on your JavaScript to view content