As I say hello to this gigantic burger that has been served right in front to me, I think to myself how exactly am I doing to demolish this. It looked good, it smelt good and even I was in pain taking a photo of it because all I wanted to do was plunge my whole mouth into it, nom nom nom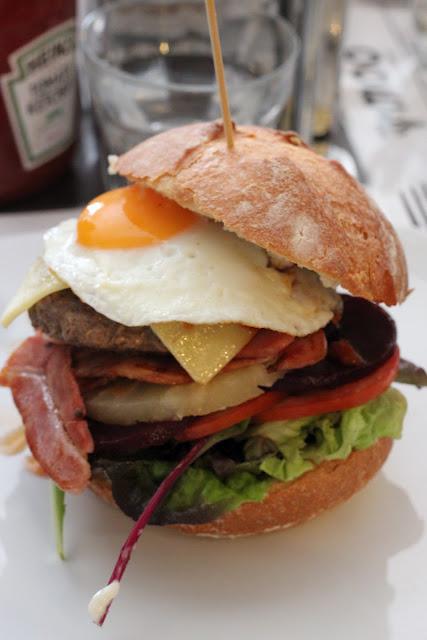 Big Moo - $16.50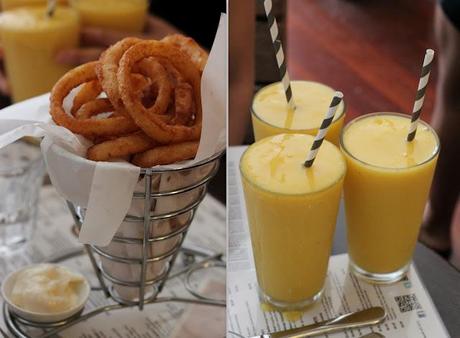 Basket of onion rings - $8.00, Aoili sauce - $1.50 and Mango and pineapple Frappes - $6.50 each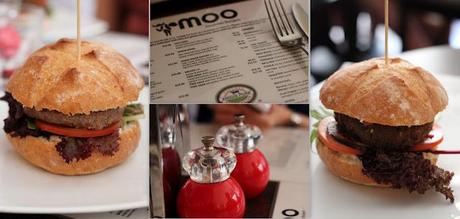 Right: classic beef burger - $10.50
Left: Red kidney bean burger - $12.50
I highly recommend the Big Moo to all those burger loving fans out there, it was seriously.. the bomb, especially with a glass of frappe! Yes it was more pricier than other burgers on that menu and yes it was absolutely impossible to eat; I had to eat everything separately which felt like a typical brunch menu on a plate but my gosh it was so worth it.
I did surprisingly find that I didn't feel all gross and yucky as I would normally have felt with most burgers. As good as the onion rings were, they were dripping with oil from the within though I may think that is how all onioin rings all like? (dont hold me on that one though).
MOO Gourmet Burgers
-  70A Campbell Pde, Bondi Beach NSW 2026
-  242 Coogee Bay Rd, Coogee Beach NSW 2034
-  232 King Street, Newtown NSW 2042
Gotta go eat!!