MONU
is a brand new too me. I'd never heard of it until I was given the opportunity to try the 
MONU Recovery Balm
.
Monu
 a professional skincare brand who use pure, natural ingredients including plants, herbs, minerals and essential oils to create products suitable for all skin types.
The Recovery Balm costs £22.50 for a 50ml tube and aims to provide relief to sensitised or stressed skin.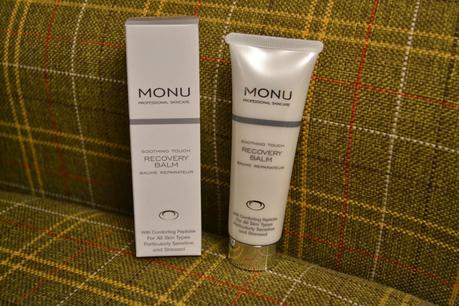 As I've mentioned previously I have quite dry skin on parts of my face, which can sometimes be made worse by certain products and the colder months. My skin can look red and be quite sore so I'm always on the look out for products that prevent my skin looking like I've just been slapped.
The recovery balm has quite a light consistency, and is almost gel like. It doesn't lie heavy on the skin, instead it absorbs really quickly and vanishes into your skin. There's no sticky residue and the balm instant makes my skin feel hydrated and soft. I find it makes a great base for foundation.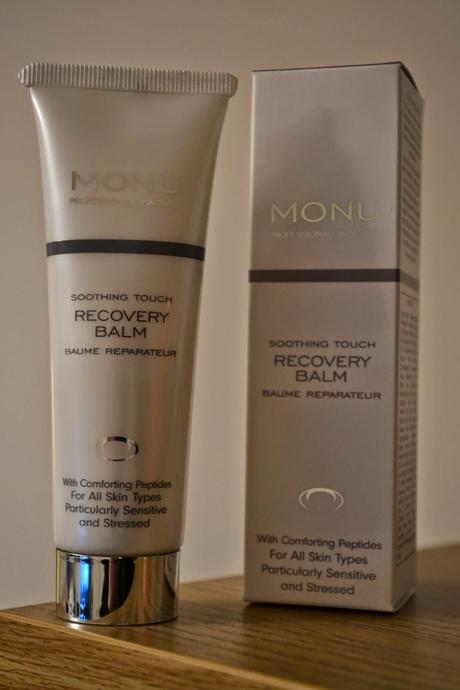 The cream has quite a strong scent, but it's a lovely one. It contains rose and bergamot essential oils and smells beautiful. It has quite a relaxing scent and makes me feel like I've had an expensive facial. It's ideal to apply at night just before bed as it really does make me feel relaxed, you can also apply it like a mask at night, apply a slightly thicker layer and leave it overnight. You'll wake up with super soft skin and no sign of a greasy pillow!
I find it extremely moisturising and hydrating without causing any greasiness or clogged pores. I'm really impressed with the recovery balm, and will definitely try out more products from MONU.
*I was sent the item free to charge to review, all opinions are my own*