You see a lot of the mismatched dining chair look in magazines and blogs, but really, how many real people do you know that live like that? Even if one half of a couple wanted to curate just the right chairs, the other would likely protest. I suppose there are some quirky beach houses, passed down  and shared with extended families, that cultivate a mismatched dining chair ensemble by default.
One could however, get away with a more streamlined approach by choosing one style of chair, and using them in different colors. I used two each of white, charcoal, and robin's egg blue Eames chairs for Meredith's dining room; it looks really pretty and pulled together. It's a fun look to do with chairs for the patio, where casual and fun are called for.
Mixing molded fiberglass Eames chairs is the most commonly seen execution, probably because they have long been available in a multitude of colors. But there are plenty of other options too. Or you could even start with pale wood chairs, and use paint to accent the legs, for a "dipped" look. Or mix woods or metals. Here are 16 dining rooms that use the same chair in different colors around the table.
E A M E S  E I F F E L  C H A I R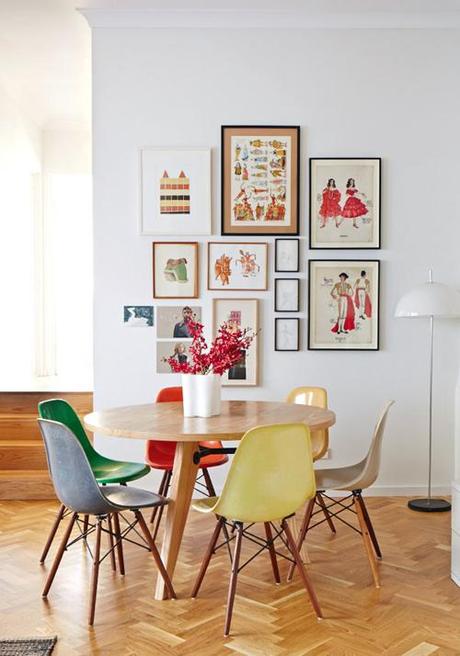 Photographer Sean Fennessy  •  The Design Files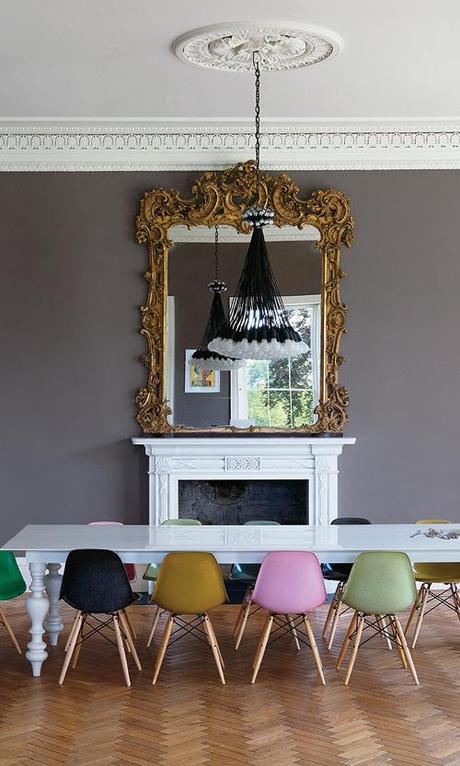 Ilse Crawford
Photographer Magnus Marding  •  New York Times T Magazine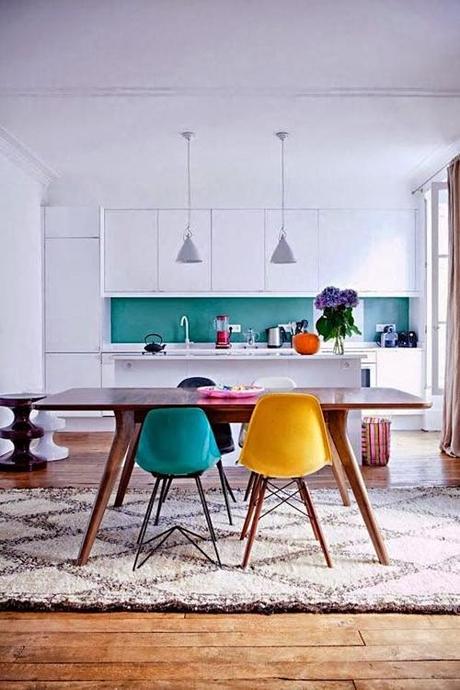 Photographer Louise Desrosiers for Milk
= = =
T O L I X   M A R A I S  A  C H A I R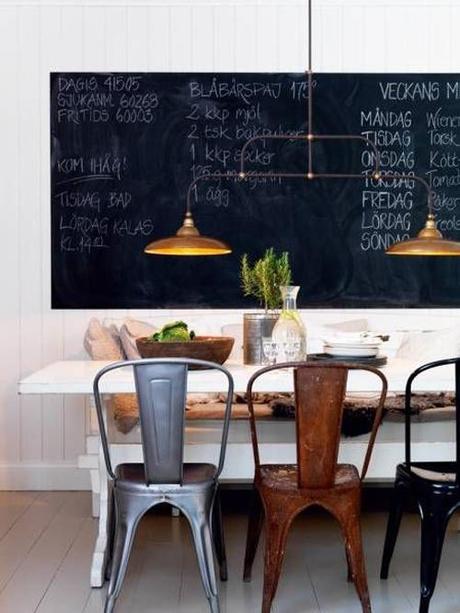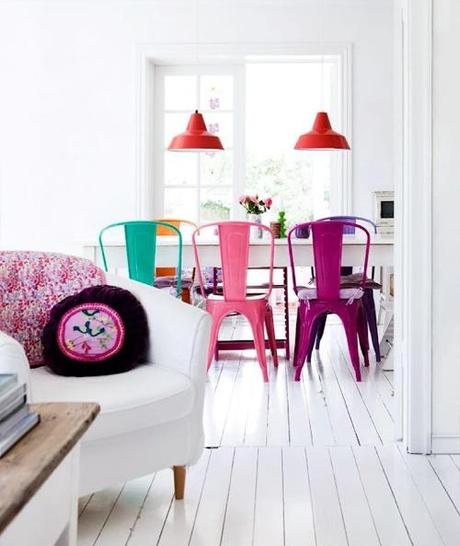 unidentified
= = =
T H O N E T  E R A  C H A I R
Hally's Parsons Green
Alexander Waterworth Interiors  •  Photographer Helen Cathcart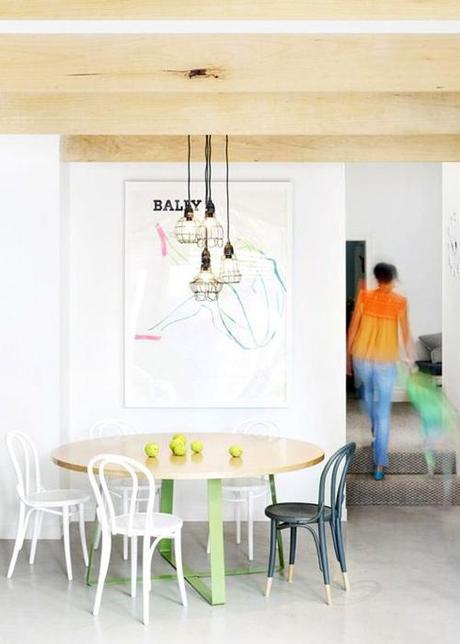 = = =
H A N S  J.  W E G N E R  W I S H B O N E  C H A I R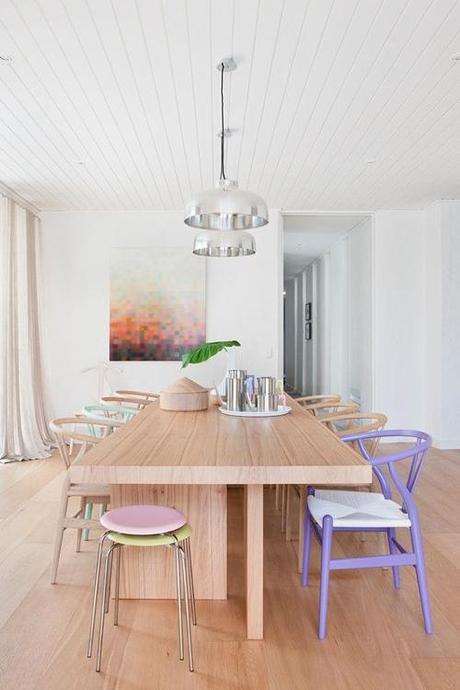 = = =
M U U T O  N E R D  C H A I R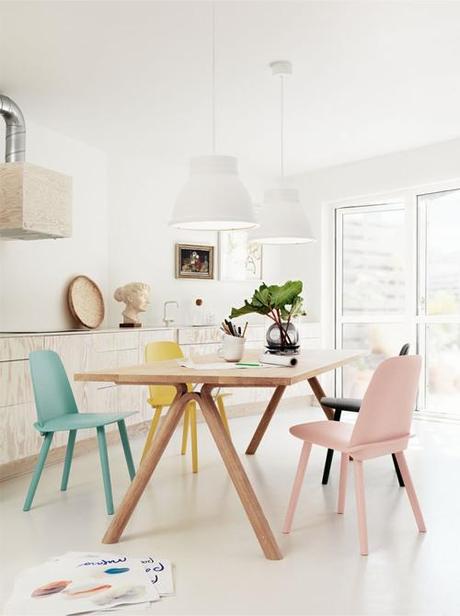 Photographer Petra Bindel
= = =
S O U T H W O O D  F L E M I N G  C H A I R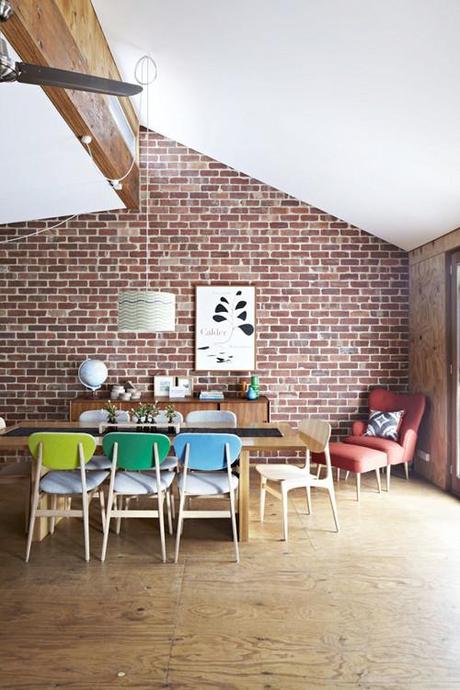 Photographer Armelle Habib  •  Design Sponge
= = =
P I E T  H E I N  E E K  C H A I R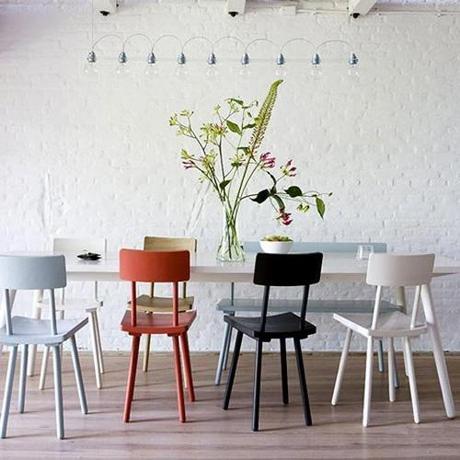 Photographer Rene Mesman  •   Dwell
= = =
J E A N  P R O U V É  C H A I R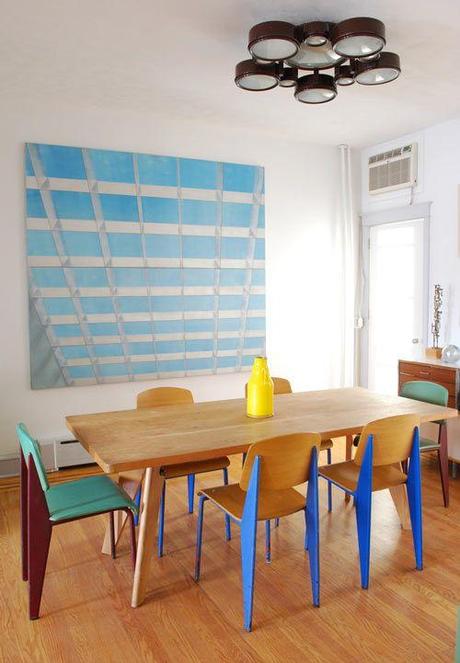 = = =
P H I L I P P E  S T A R C K  M A S T E R S  C H A I R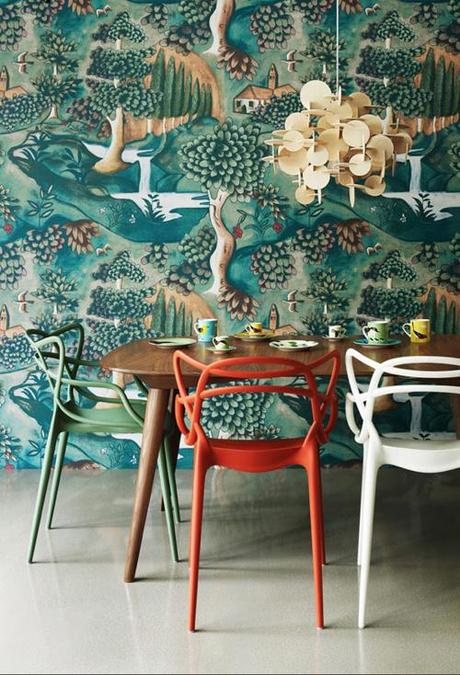 = = =
A N D  O T H E R  C H A I R S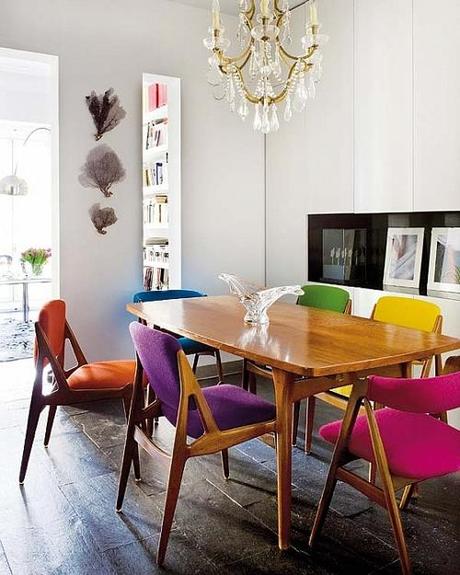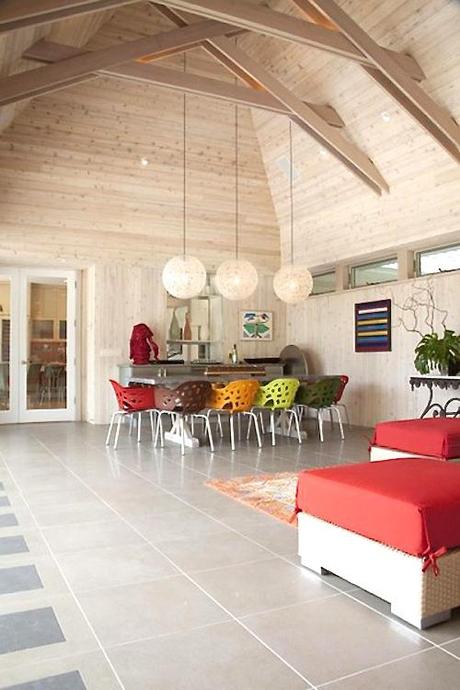 Greifenstein Boyce Associates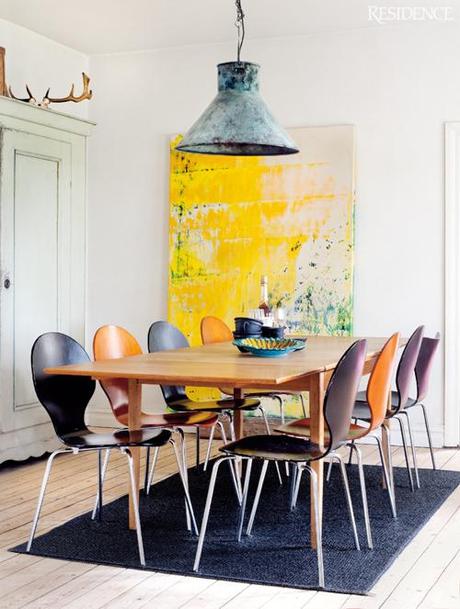 Stylist Marie Olsson Nylander  •  Photographer Sara Svenningrud
Residence Magazine
For colorful chair ideas, see yesterday's post:
Get the Look: Colorful Dining Chairs
*       *       *        *       
Shop contemporary furniture at A+R >>>