Oftentimes windows are overlooked when it comes to adding flavor to a design. It's almost always white windows on the exterior, and usually the window trim is painted white inside too. Sure, sometimes they're stained, and black window trim can be incredibly striking, but one doesn't usually see an eye-popping orange.
Cedar shingle homes in wooded areas, like the Vineyard, might sometimes have forest green windows, meant to add interest, but blend with the surroundings. When we designed the house on the Cape, we specified Benjamin Moore "Baby Boy Blue" as our exterior window color. I knew I wanted turquoise, although I picked that specific shade in kind of a rush. It's probably a tad too light and Caribbean-esque, but I love it anyway. (There's a photo at the end of this post.)
When the construction crew put them in, the guys on the job, including the plumber, had something to say. Skeptics! Ok, the windows don't necessarily blend, but I love them. Even though windows seem like an unsatisfying expenditure, I've learned that deciding between various window types can really make an impact on not just the design, but the whole feel.
I'm a proponent of true divided light windows — that means there are individual panes of glass between the mullions. There's nothing worse than cheap plastic mullions shoddily attached to the glass. Awful. There's a compromise you can get away with, called full divided light, if need be.
Inside, our window trim is painted white. (Actually, everything's painted white, except for the ceilings in the boys rooms and guest rooms.) It's possible to get an amazing look with a contrasting trim, though I haven't figured out how to do it myself. (I tried in my very first apartment in New York, and let's just say it was an epic fail.)
Below are gorgeous examples of brightly colored exterior window trims, along with some very zingy interior window trims.
E X T E R I O R S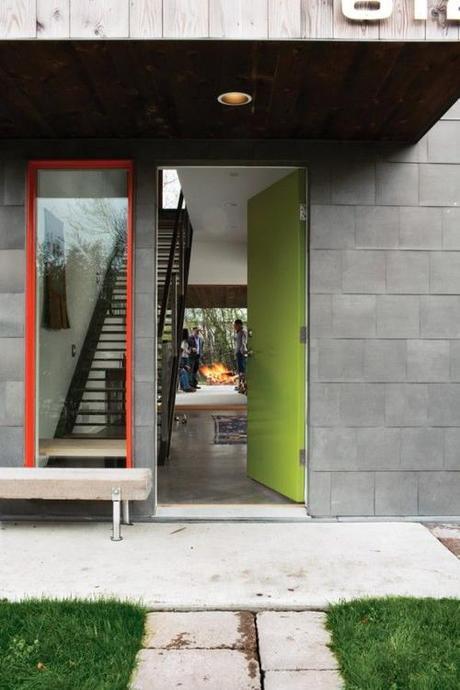 Intrinsik Architecture   •  John Clark Photo  •  Dwell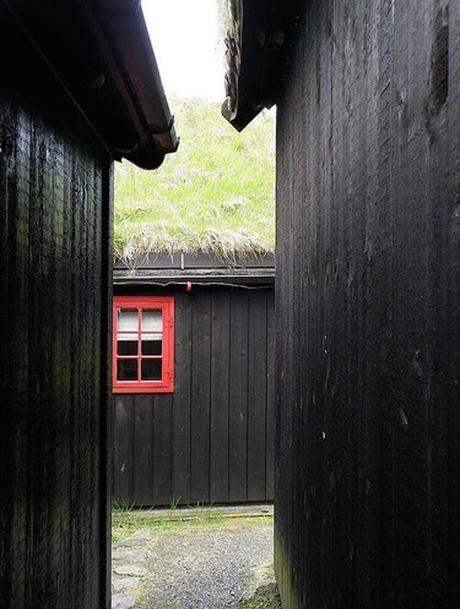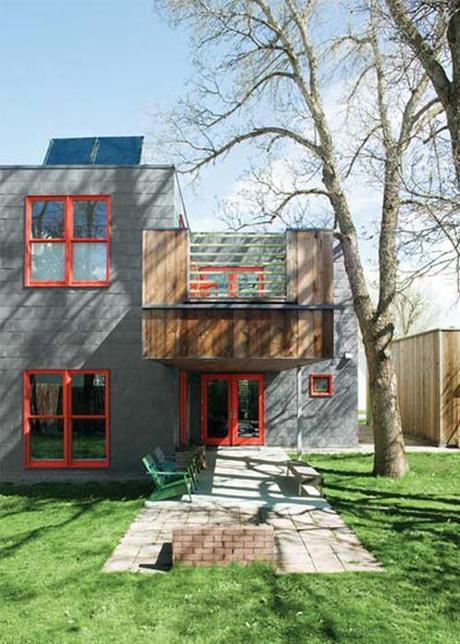 Intrinsik Architecture   •  John Clark Photo  •  Dwell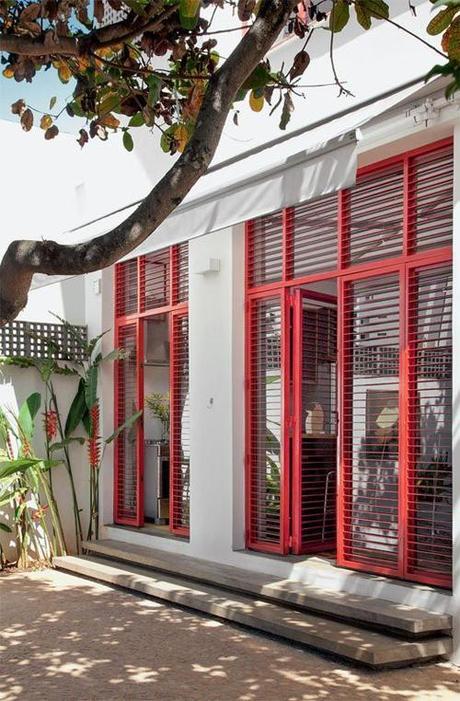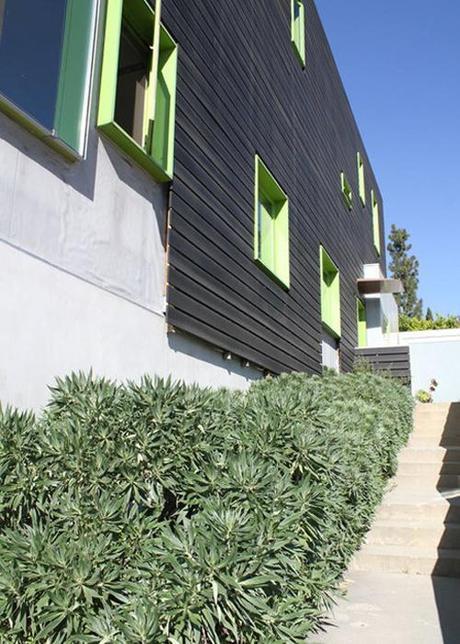 unidentified
I N T E R I O R S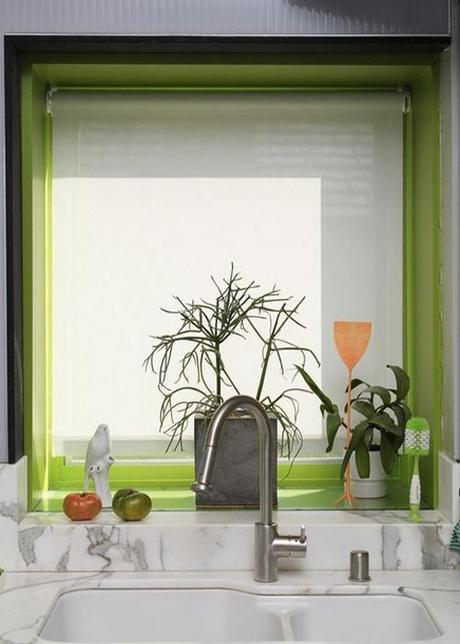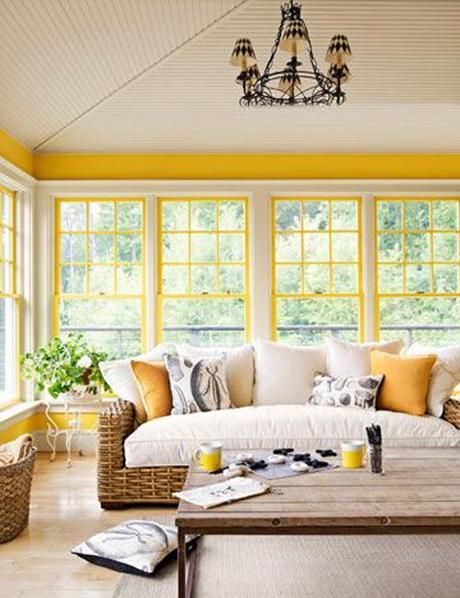 Maureen "Mo" Ecke  •  Lucas Allen Photo  •   Country Living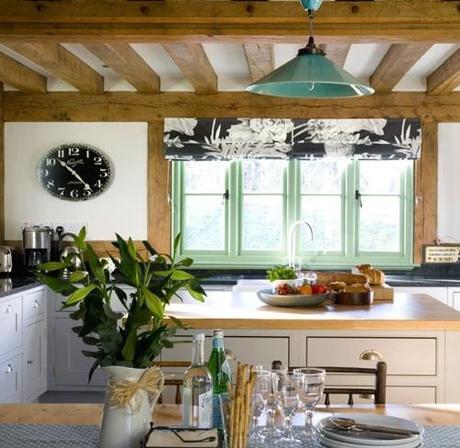 House to Home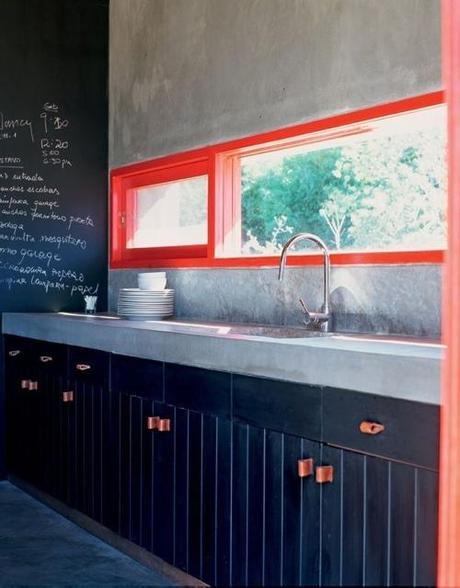 Photographs by Tami Christiansen  •   Casa Vogue Barasil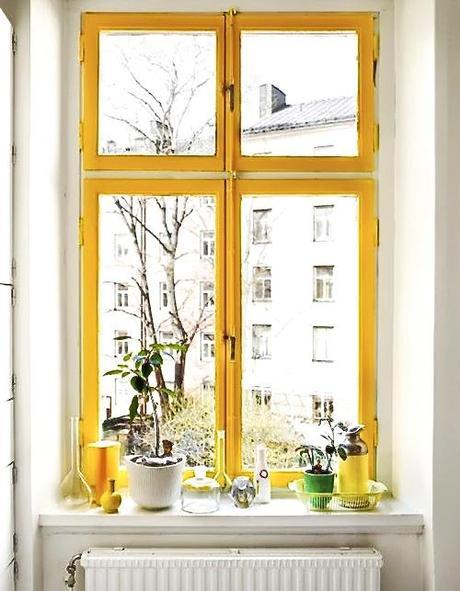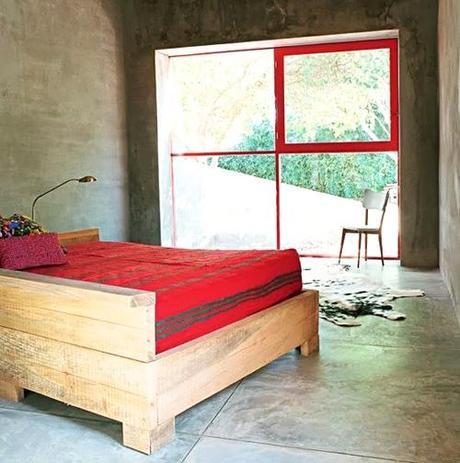 Photographs by Tami Christiansen  •   Casa Vogue Brasil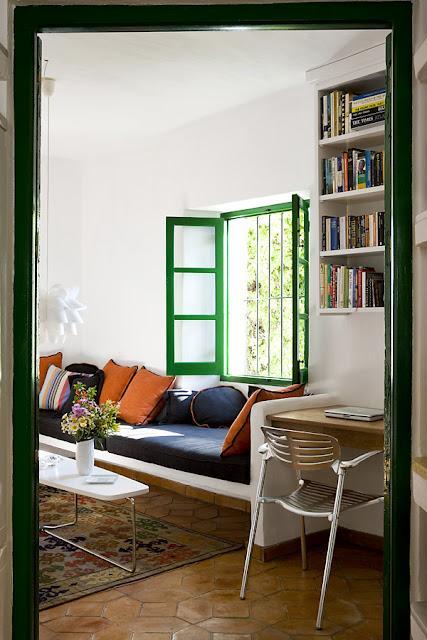 unidentified
C A P E   H O U S E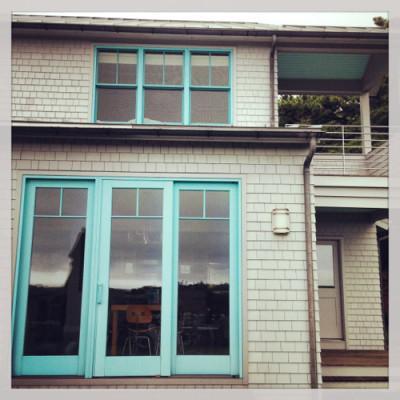 Pella windows in Benjamin Moore "Baby Boy Blue"