Yesterday I was having lunch with a friend who also happens to be an interior designer about to embark on gutting her family's new home. "I hate roller shades," she said, to which I gleefully replied, "I love our roller shades! They disappear at the top of the window; you can't see them at all."
She reasoned we must have had a good installer, rather than the cheapie versions meant for homeowners to pop in themselves. Nope. My husband put them up, and did a damn fine job. It's pretty easy to get a great look out of a roller shade on your own, assuming you can measure (and re-measure) accurately and are semi-handy with a drill. Neither are strong points of mine, but luckily my husband is good at this sort of thing.
For the nurseries back in our bungalow in D.C., and then for the boy's bedrooms in Boston I ordered white duck Roman shades from Smith & Noble. They worked out well; I particularly like the wooden piece on the pull cord (what's that called anyway?).
Then I discovered The Shade Store. I ordered a zillion roller shade samples in every kind of white, from blackout to solar to papery linens, and made my picks. I used bright white blackout roller shades in the bedrooms (we face East… the sunrises over the Atlantic Ocean and is blinding). If you look at the first photo below, carefully, you can make out the shade rolled up neatly at the top of the window. Basically invisible, right? (I realize the shade on the door is hardly ideal, but I couldn't come up with another solution.)
Now we're faced with the pricey proposition of ordering shades for the Florida condo. The former owner had installed sheer fabric honeycomb blinds. While they're quite practical, they're not are style, and since we've painted they look horrendous. The walls are bright white and the shades look like the cigarette smoke stained shades in a train station of yesteryear. Yes, that bad. We measured when we first moved in, only swapped out the metal Venetian blind in the kitchen for a solar shade (what a difference).
You can totally do this yourself too. Here's some tips for how to measure windows for blinds:
• Use a steel measuring tape for accuracy.
• Decide on whether you want to mount the shades inside the window frame, or outside. 
• An inside mount is a cleaner, sleeker look. Outside mounted shades are affixed to the window frame or above or beyond the molding, so the window frame is covered when blind is closed.
• Inside mounted shades can have at least a half inch gap on either side due to the brackets. A lot of light can stream through so if you want complete darkness, best to opt for an outside mount.
• If you want an inside mount, check not just the minimum depth required for it to be securely fastened, but the minimum depth required for a flush mount so the roller does not stick out beyond the window frame.
• Measure all windows, even those which appear to be the same size, especially in older homes.
• For an inside mount, measure the inside width at the top of the window. Then measure the height on the left, right, and in the middle. Round each measurement down to the nearest 1/8″. For length, order the longest measurement.
• For an outside mount, measure the width of the area you want the shade to cover. This is normally about 1 1/2 to 2-inches beyond the window frame, to prevent light from shining through. Some companies subtract a little over an inch to accommodate the brackets, so be sure to account for that too. Now measure the height of the area you wish to cover.
• Read the specific measuring instructions for the brand you are purchasing; each company has its own quirks and guidelines. Shades can be expensive and they're not returnable, so record your numbers carefully and double check your work. Or, you can always hire a professional.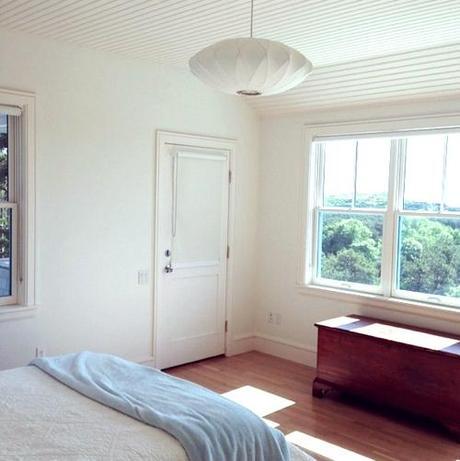 Master bedroom in our house on the Cape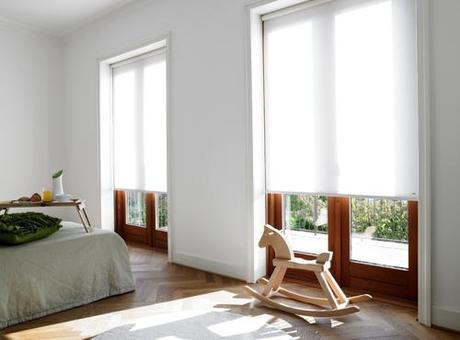 White roller shades over wood framed doors  •  Champion Blinds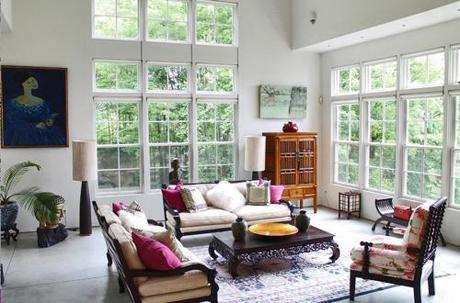 Laura Garner  •  GKW Working Design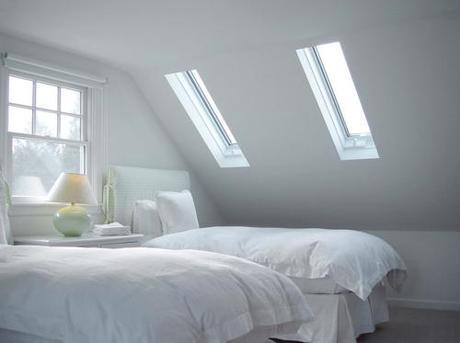 Vermont Integrated Architecture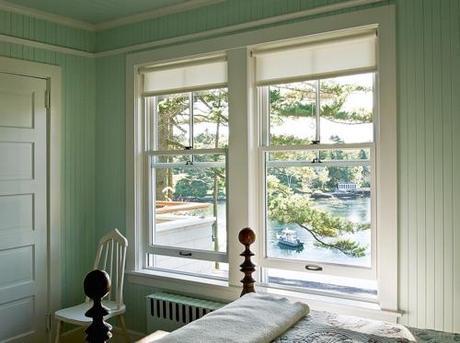 White roller shades in Portland, Maine bedroom
Whitten Architects  •  Photo by Rob Karosis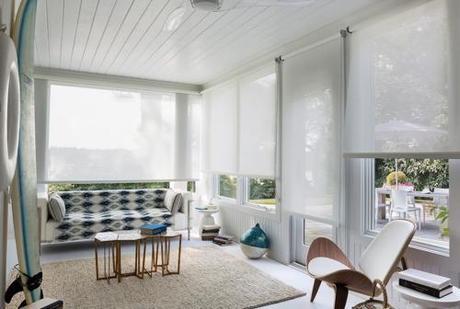 Solar shades on sun porch windows by The Shade Store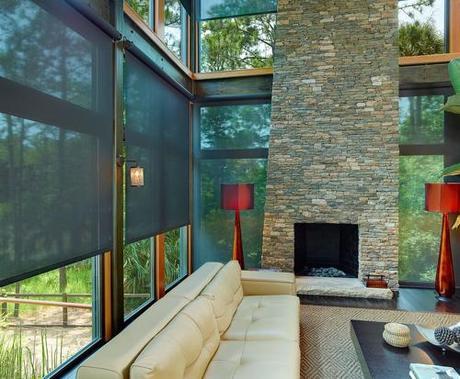 Black solar shades in contemporary Charleston, SC living room
All About Windows Inc.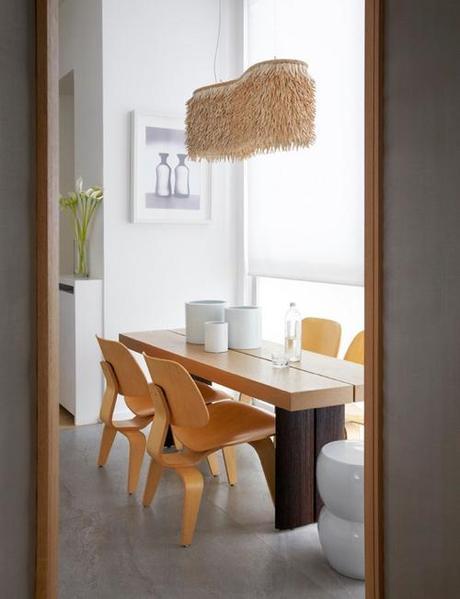 Bismut + Bismut Architects  •  Photo by Francis Amiand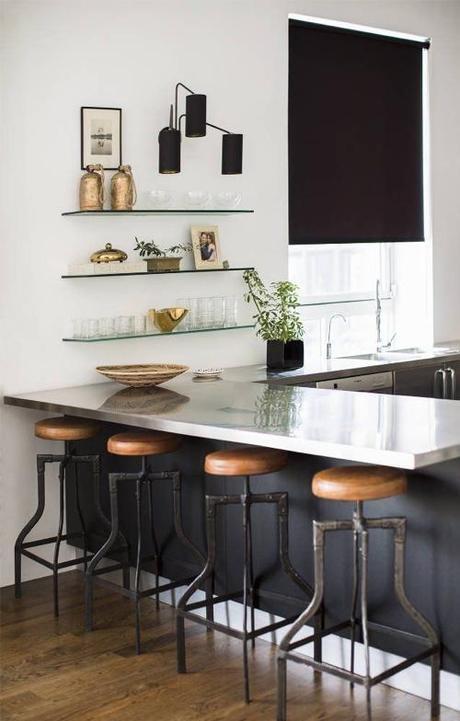 Black roller shade in the kitchen of Rita Hazan's home
Photo by Brittany Ambridge for Domino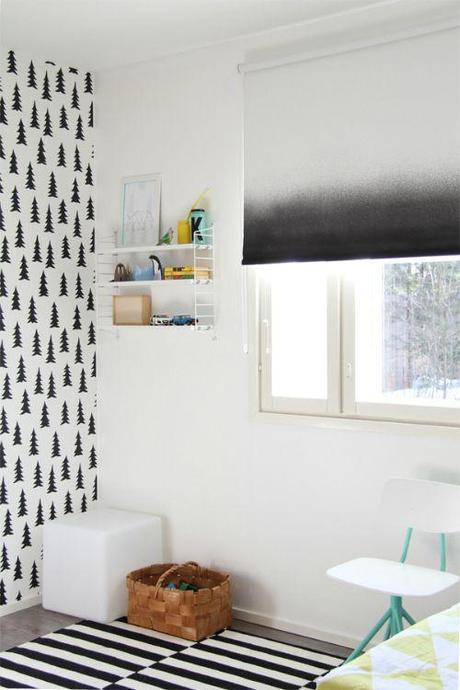 Gradient blind DIY project  •  Bambula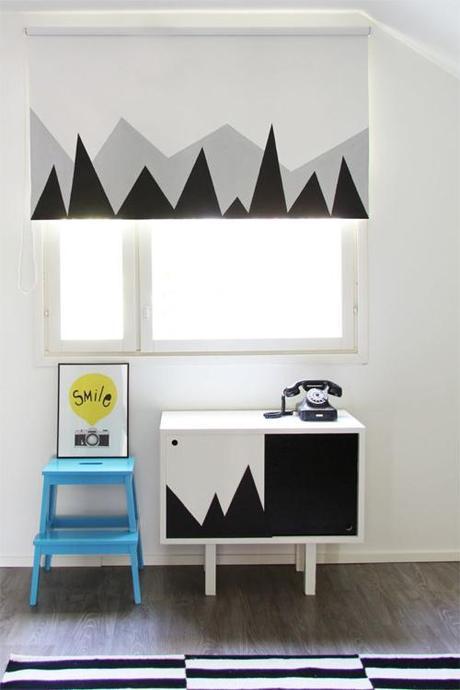 Mountain shade DIY project  •  
Bambula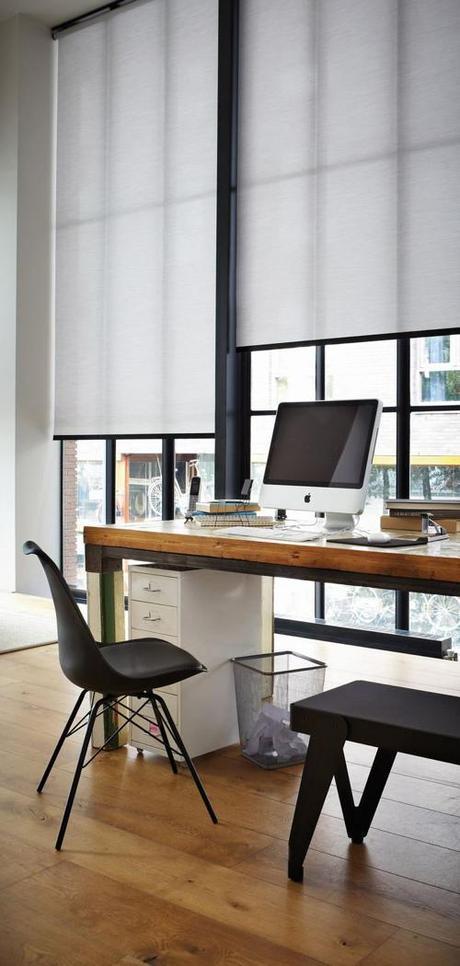 Cortinas roller shades by Hunter Douglas/Luxaflex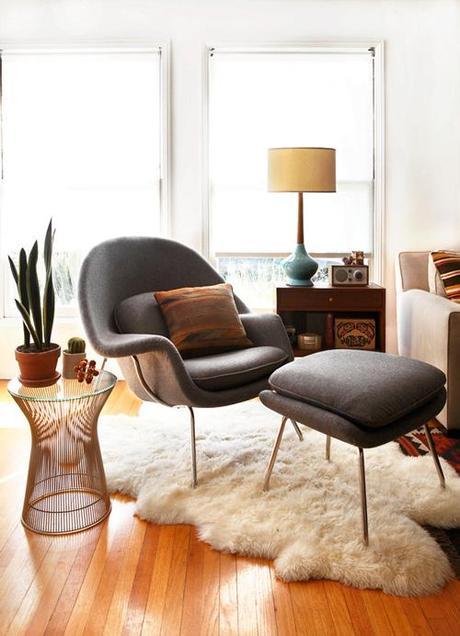 White roller shades and a sheepskin rug  •  Design Sponge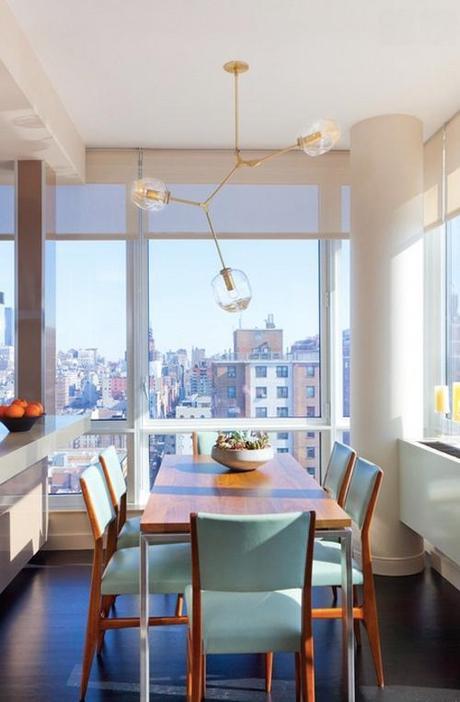 Solar shades in contemporary dining room in Chelsea,NYC
Brett Beyer Photography  •  Drew McGukin Interiors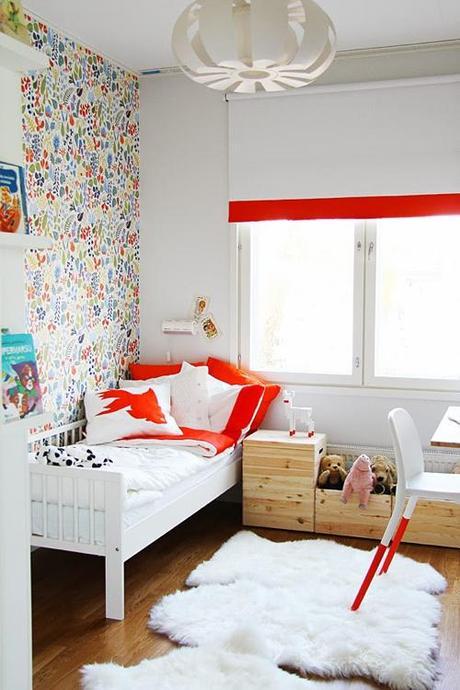 Ikea Urban blind with added red trim  •  Bambula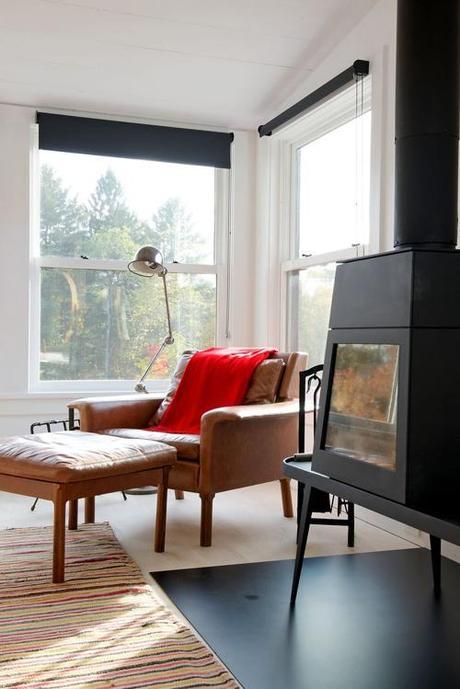 A vintage Borge Morgenson chair in a 1940s bungalow
Photo by Jane Beiles for NYT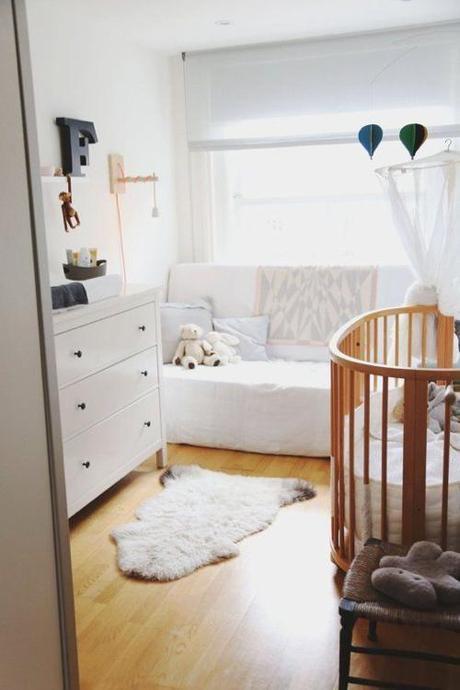 Nursery with white shades in Amsterdam  •  Apartment Therapy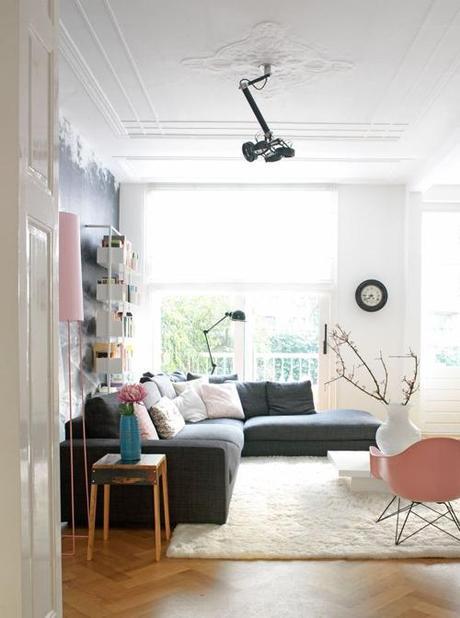 White roller shade in pastel living room in Rotterdam  •  VT Wonen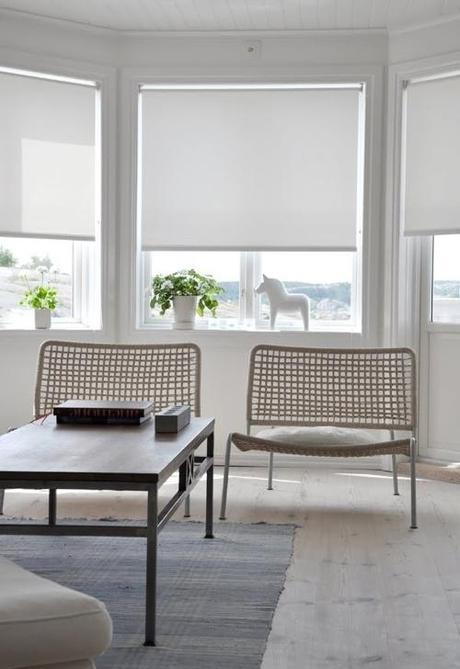 Rattan chairs, oak flooring and white roller shades
Photo by Mia Linnman • Solid Frog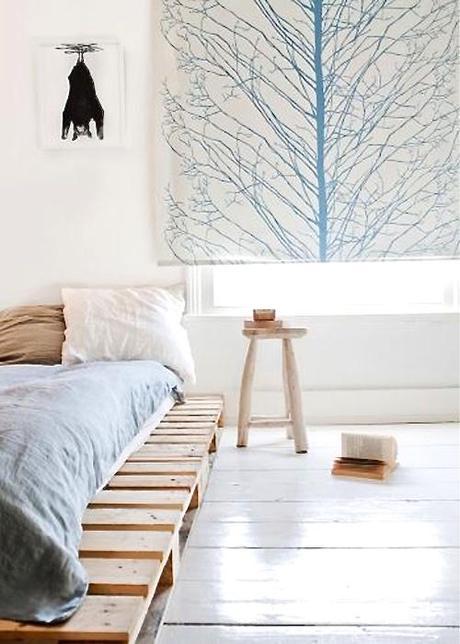 Tree roller blind in blue by Bodie and Fou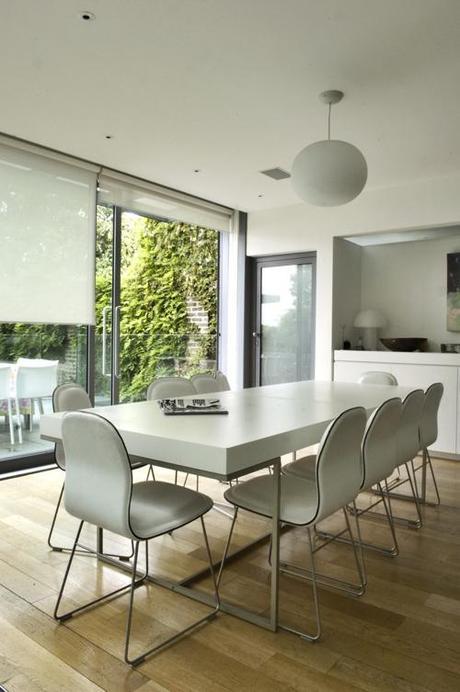 Victorian home in London  •  Air Space Locations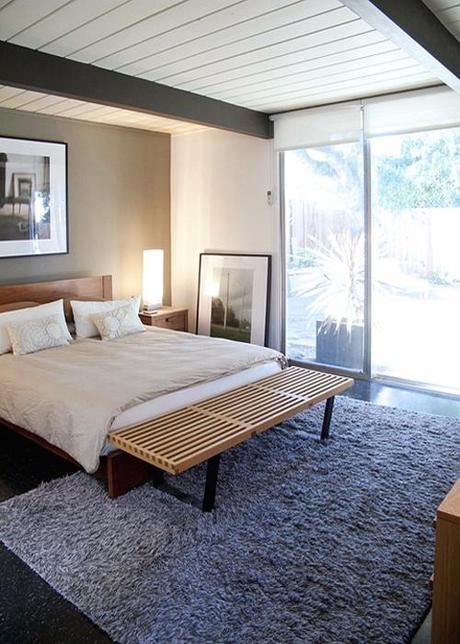 Eichler home  •  Apartment Therapy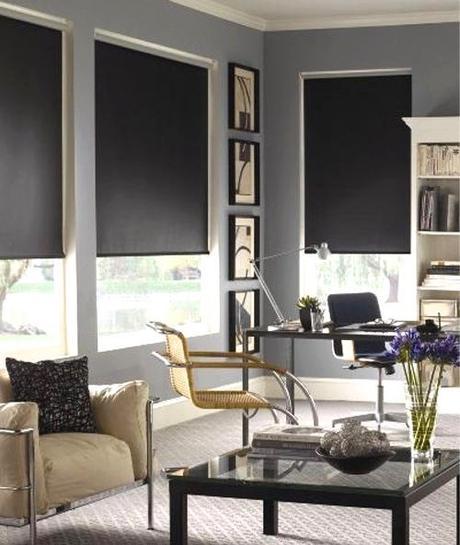 Black roller shades at American Blinds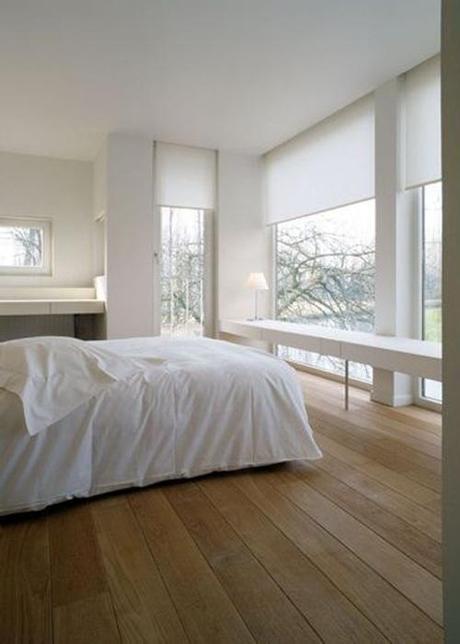 unidentified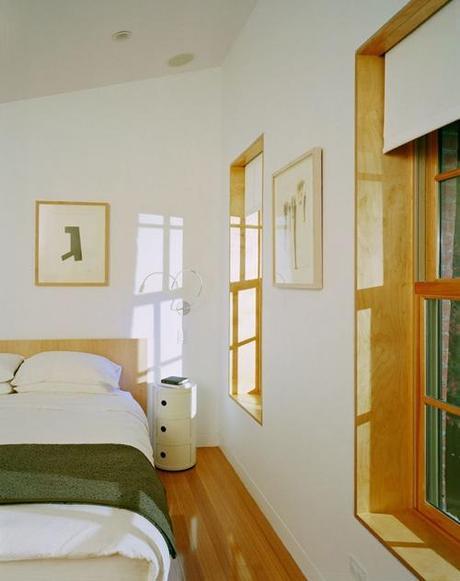 Roller shades built into wood framed windows in Brooklyn brownstone
Jordan Parnass Digital Architecture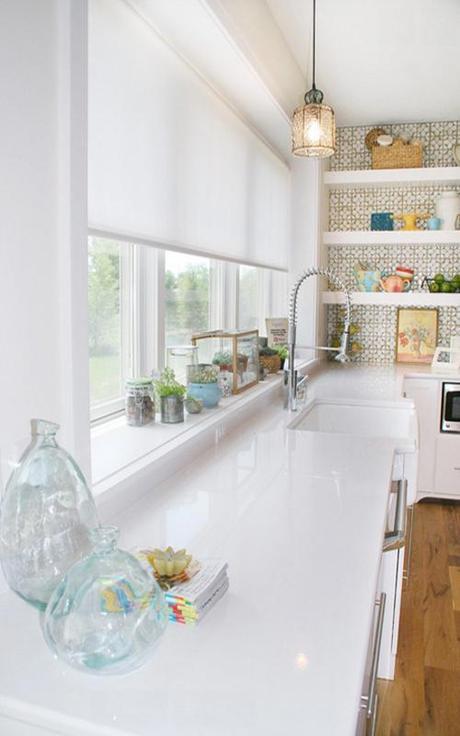 Large white roller shade in Grand Rapids, Michigan kitchen
Green Apple Design  •  Solomon Building Group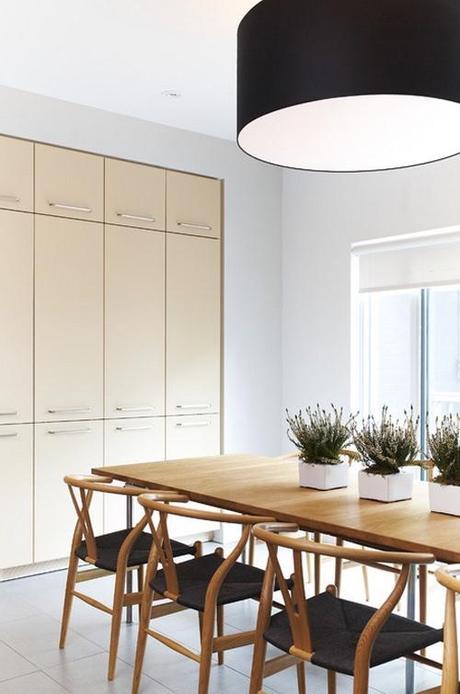 Roller shades in contemporary kitchen with Wishbone chairs in Toronto.
Croma Design   •  Michael Graydon Photography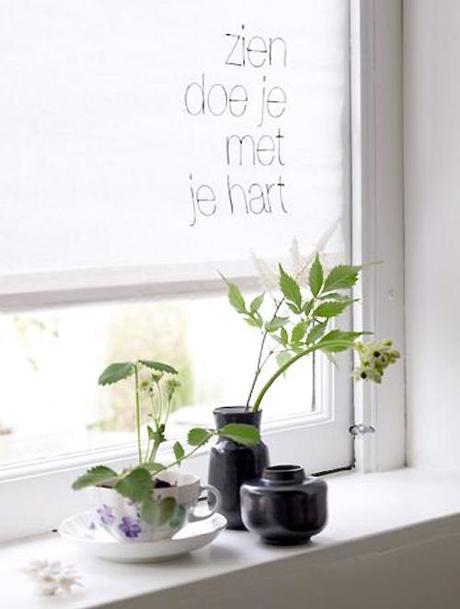 Stenciled roller shade  •  Photo by Tjitske Lions  •  VT Wonen