When did the bedside reading sconce morph into a pendant? Sconces are much preferred over a table lamp, which I tend to find clunky both visually and functionally, but why the sudden fascination with pendant lights in the bedroom? Low hanging pendant lights, no less. Pendant lights that dangle much closer to the ground have been a growing trend, both in the bedroom and other rooms.
Would you do it? I've actually been thinking about swapping out the articulating sconces in our master bedroom. Then, last week, a 12-year-old with a strong throwing arm smashed the glass shade with a football. But I'm not sure I'm sold on the pendant light by the bed thing. Maybe I'm wrong. Thoughts?
Today, I've pulled 24 bedrooms that boast low-hanging light pendants, bedside.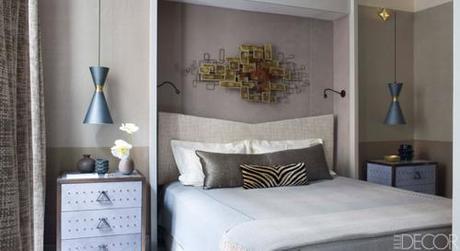 Jean-Louis Deniot  •  Photo by Simon Upton   •  Elle Decor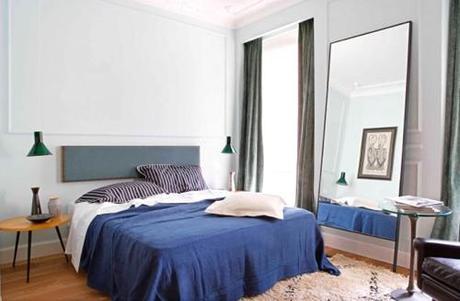 Mikel Irastorza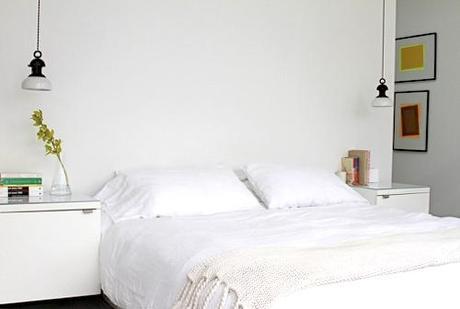 Photo by Marcia Prentice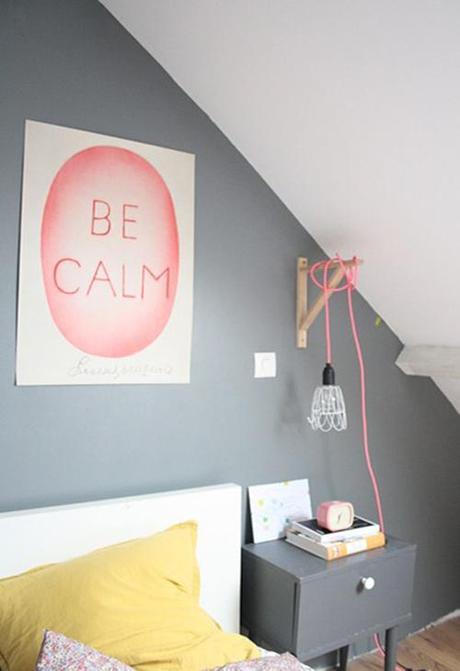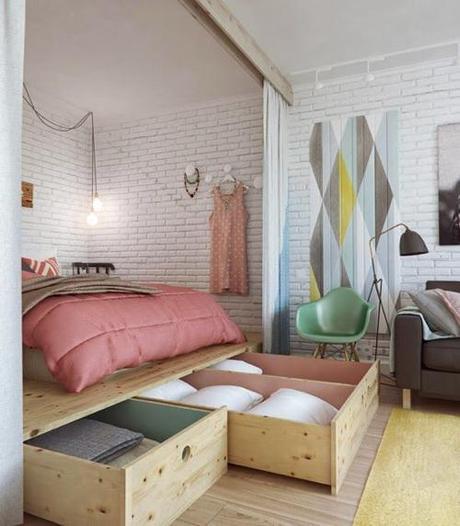 INT2 Architecture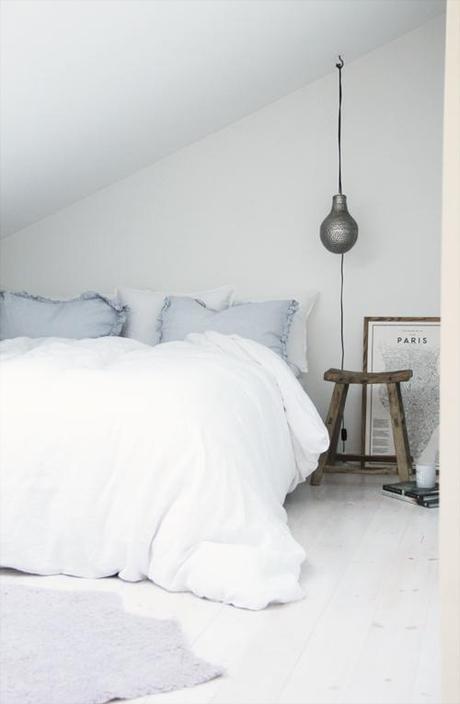 Home of stylist Elisabeth Heier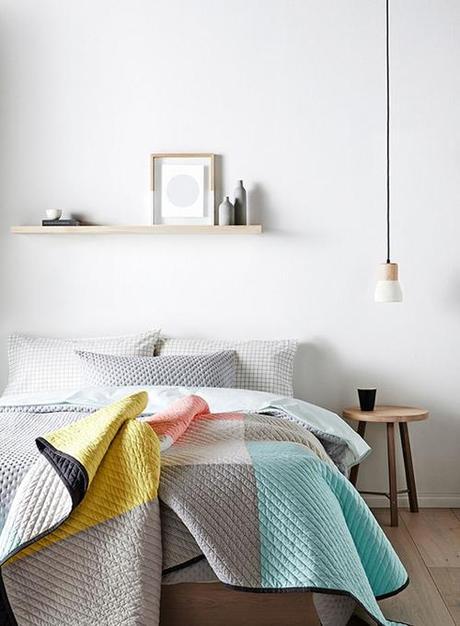 Country Road Bedding  •  Est Magazine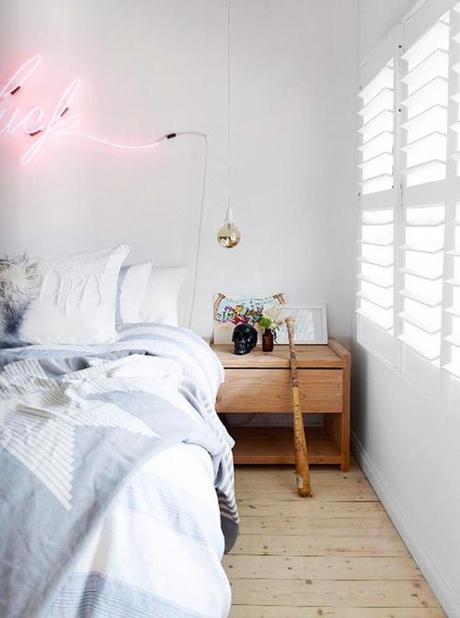 Home of creative director Tom Adair
Stylist Stephanie Stamatis  •  Photo by Toby Scott  •  Est Magazine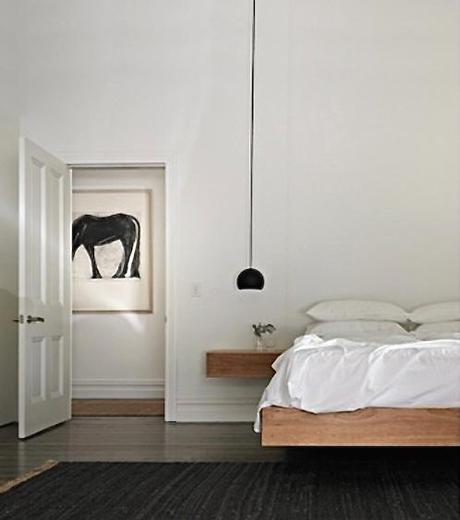 Studio Moore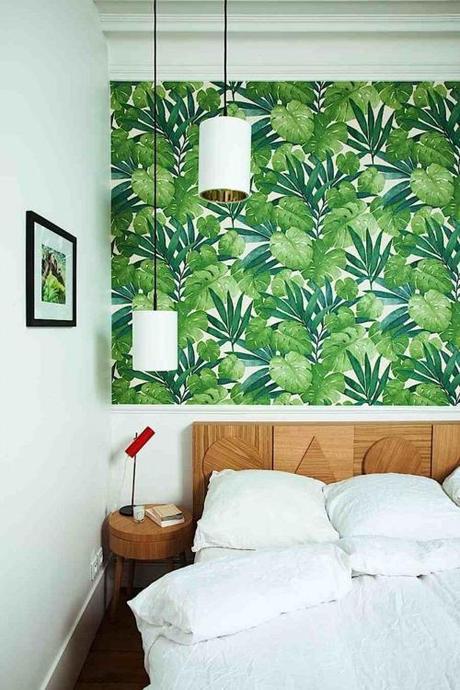 Home of Hansen Family furniture designer Gesa Hansen
Photo by Nathalie Mohadjer  •  Remodelista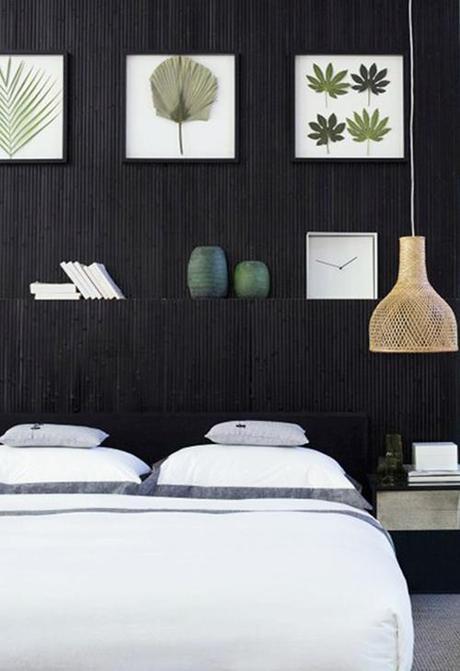 Stylists Gabby Deeming and Olivia Gregory  •  UK House & Garden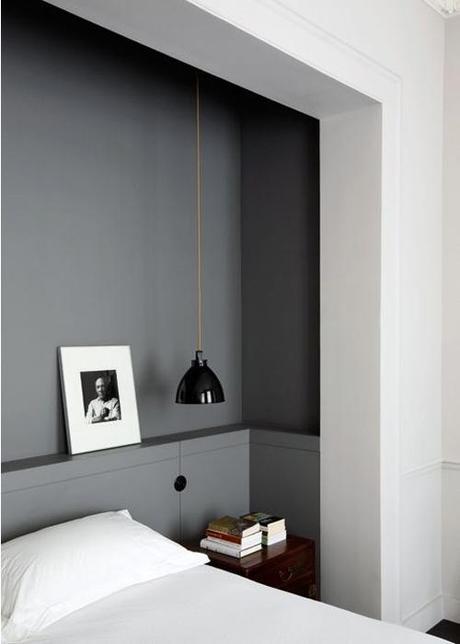 via Designville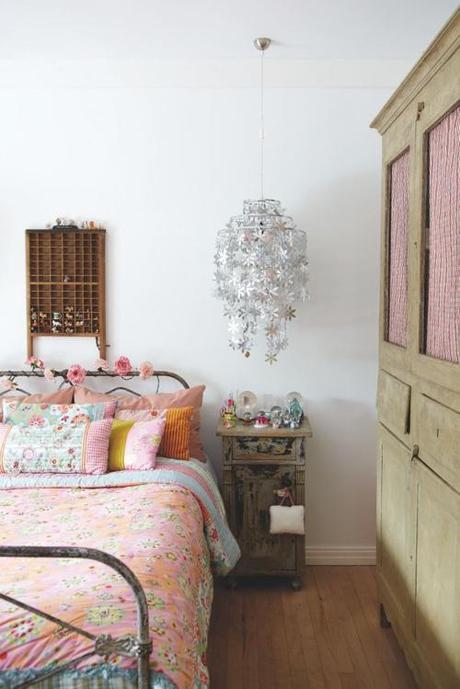 Stylist Julia Stadler•  Photo by Warren Heath  •  House and Leisure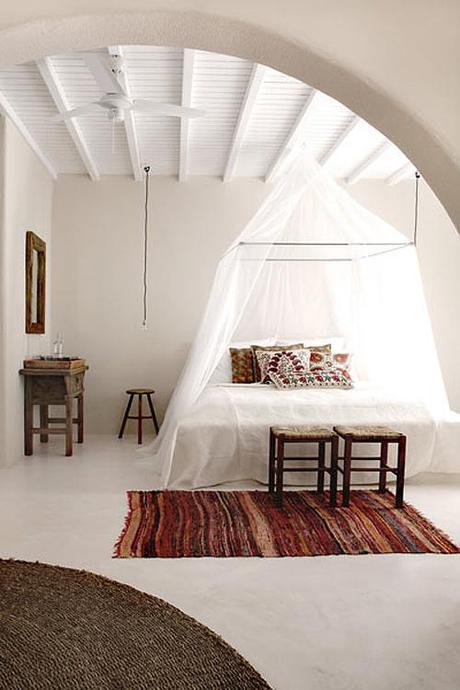 San Giorgio Mykonos Hotel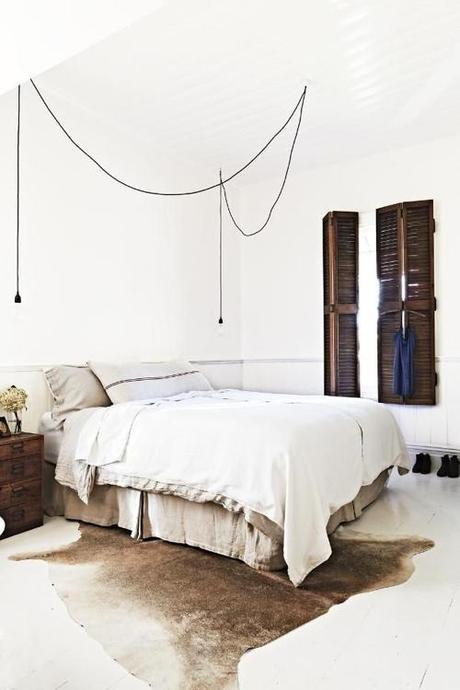 Stylist Julia Green  •  Photo by Armelle Habib   •  Inside Out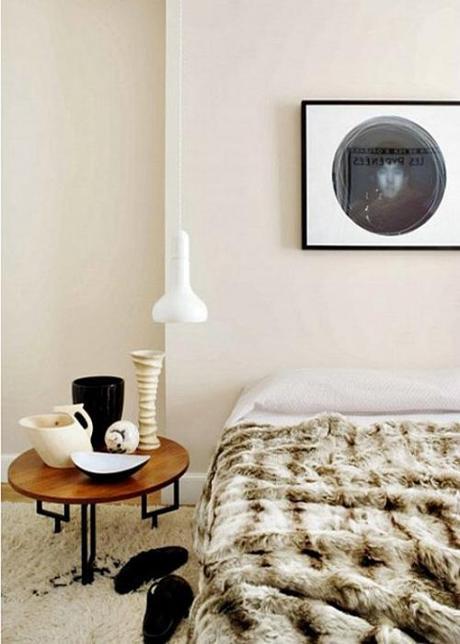 Mikel Irastorza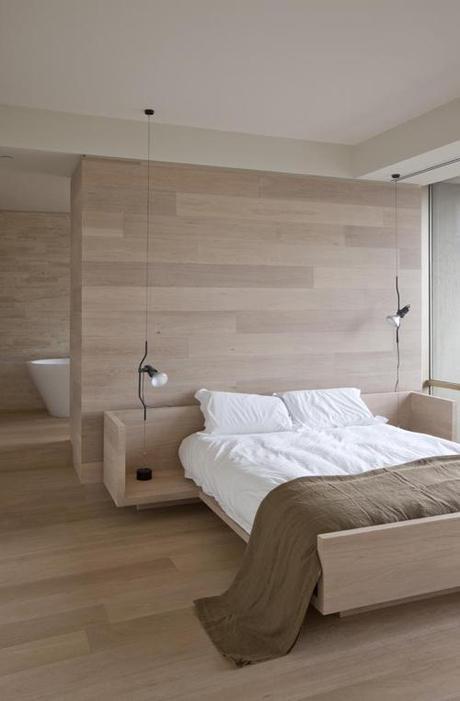 Photo by Jason Busch  •  via Timber Awards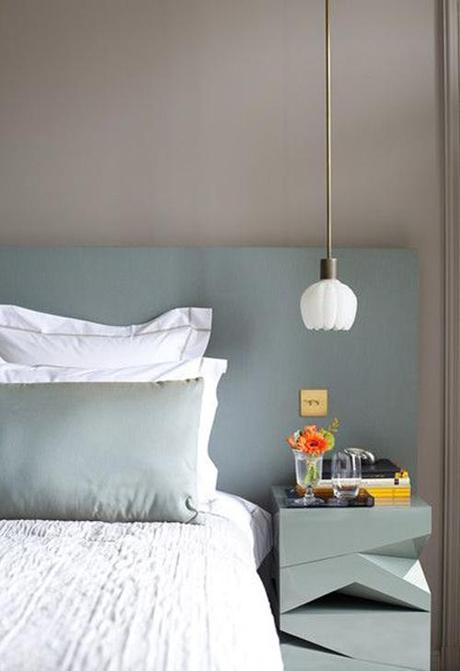 Manoir de Verzy/Veuve Clicquot  •  Lonny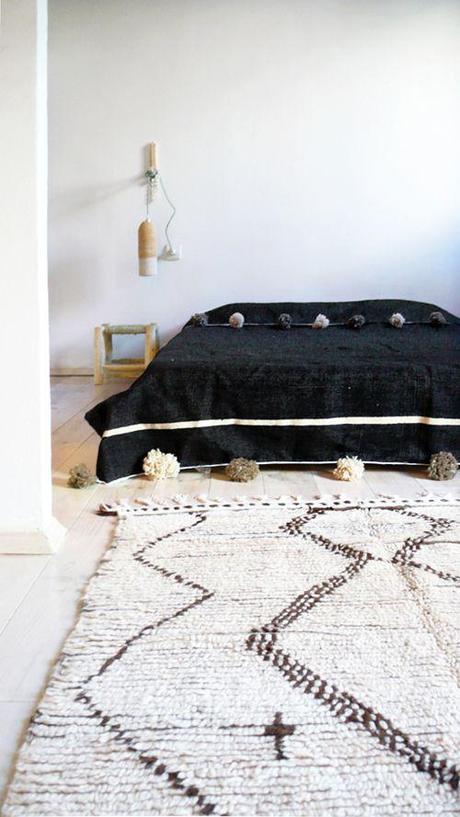 Moroccan Pom Pom Blanket at Mui Ma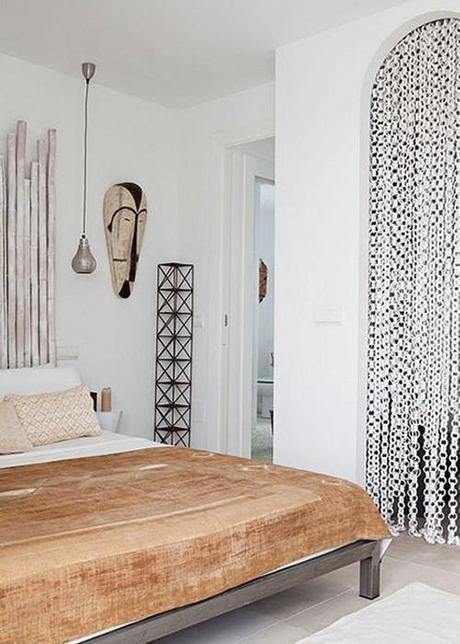 Photo by Masfotogenica  •  The Style Files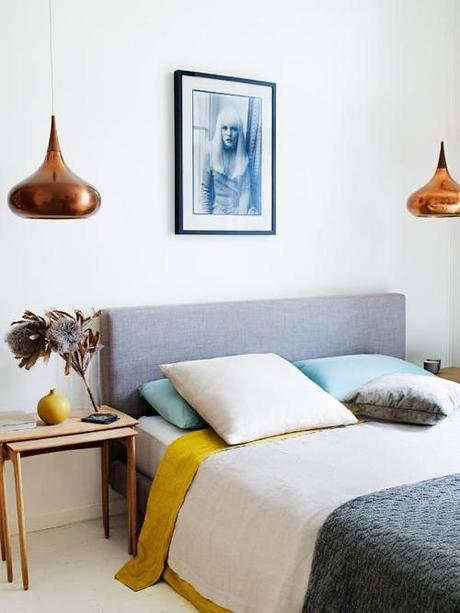 Stylist Claire Delmar •  Photo by Prue Ruscoe  •  HomeLife/Inside Out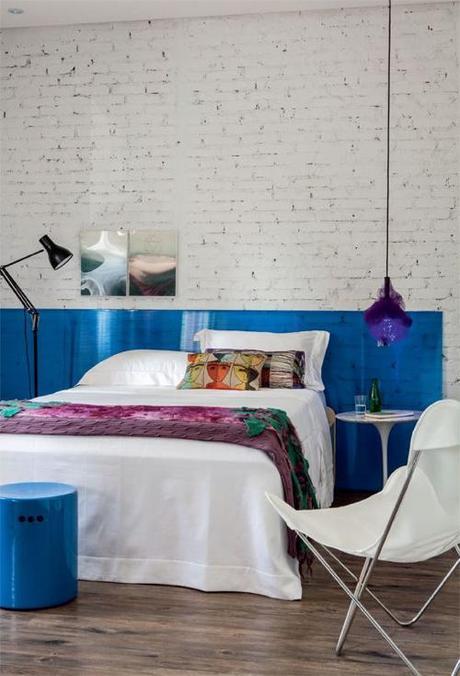 Moai Furniture via Behance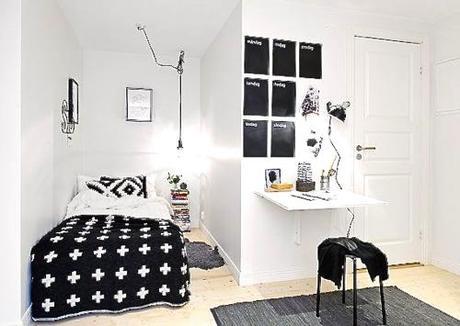 •            •            •
S H O P  the L O O K

Turn on your JavaScript to view content