Hopefully you're not too overloaded with floor and rug posts. I want to forge ahead with all the Florida stuff while I'm focused on it. Last year we had the pink-tiled master bath (photo at the bottom of this bathroom tile post) reglazed in bright white. Very cost effective at $600 if you don't mind the all white grout and tile look, which I don't. They did the bathtub too. (Maybe I can have them in again so I don't have to clean the rust stains.) But I still need new bathroom floor tile.
Unfortunately, they recommend against glazing the bathroom floor tile because it becomes glossy and thus too slippery. So, while we have pristine white walls and a white (if not slightly dirty) tub, we still have pale pink bathroom floor tiles and a pink sink in a pink Formica topped vanity. (More on that solution later this summer.) I've been browsing for inexpensive slip resistant tiles at Tiles4All, Overstock.com, Home Depot, and Wayfair. Other sourcing suggestions welcome.
On one hand, I'm tempted to do identical (but slightly textured) white square tiles with white grout on the floor, for the simplest look. On the other hand, I love a contrasting floor, and a color or pattern could be fun, especially if everything else is a consistent bright white. The other thought is to do big pieces of a natural stone, like slate, for a durable outdoorsy neutral effect. I'm taking ideas!
Here are 20 bathrooms with contrasting bathroom floor tiles.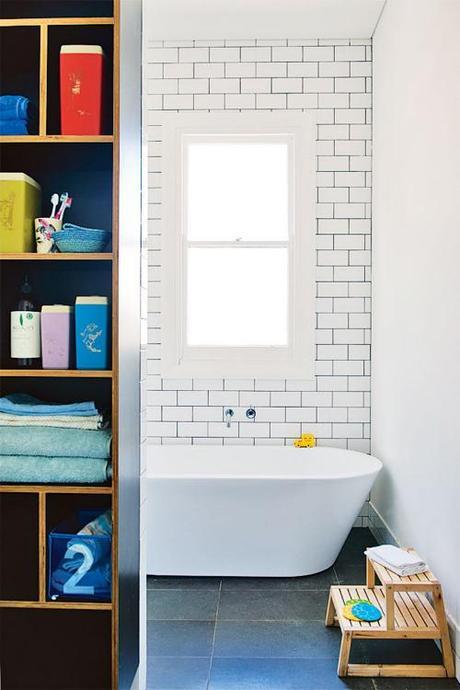 Klopper + Davis Architects  •  Stylist Jo Carmichael  •  Photo by Jody D'arcy  • Inside Out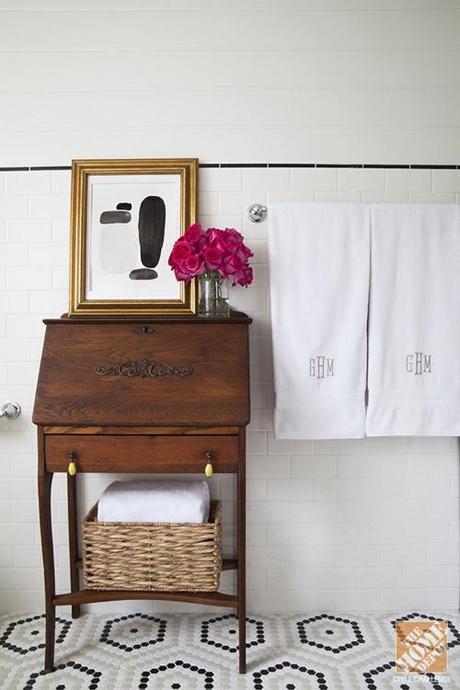 Gwen Hefner •  The Makerista  •  Home Depot's The Apron Blog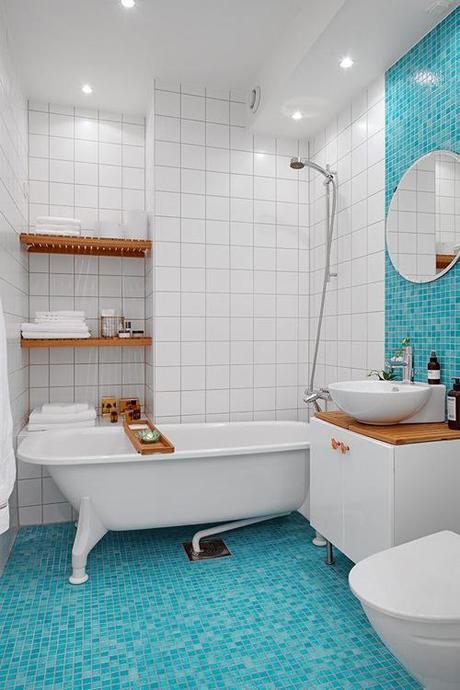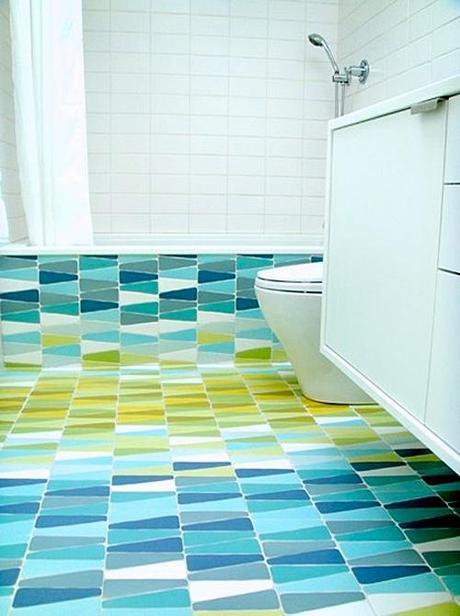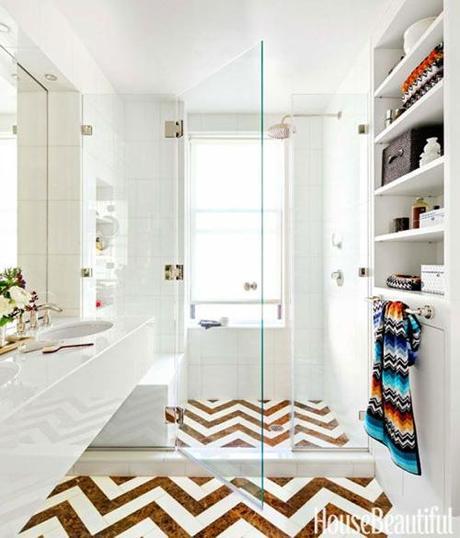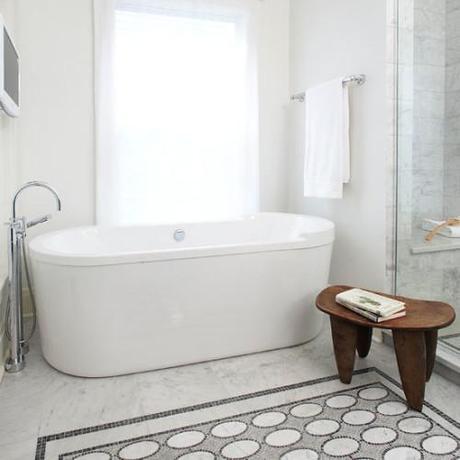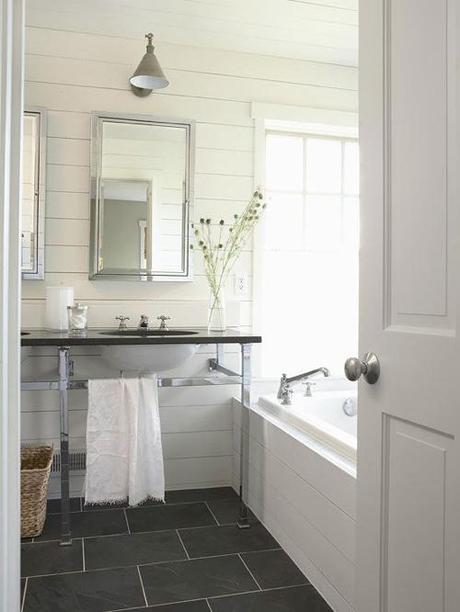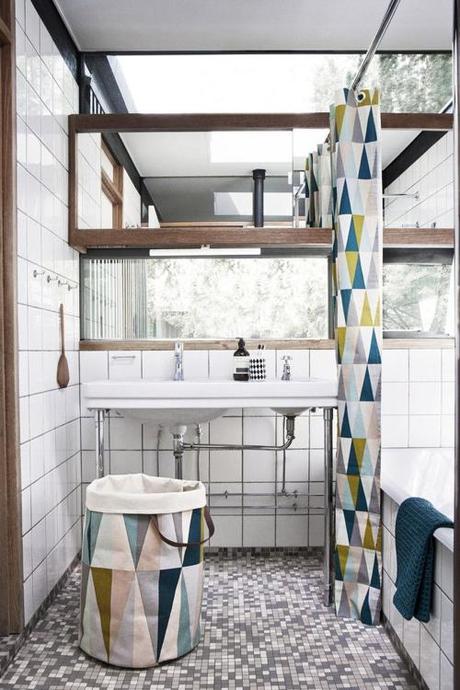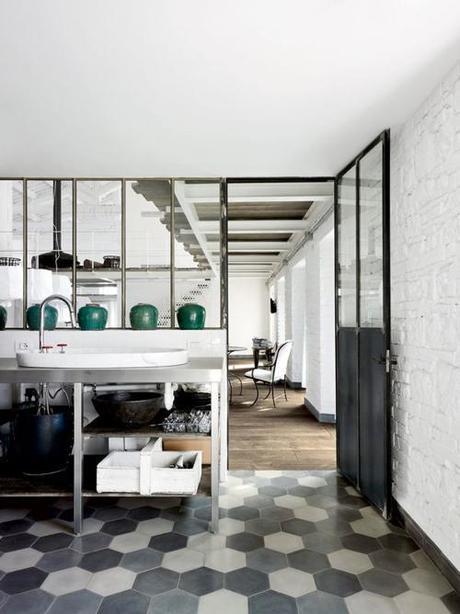 Paola Navone  •  Photo by Wichmann + Bendtsen  •  Dwell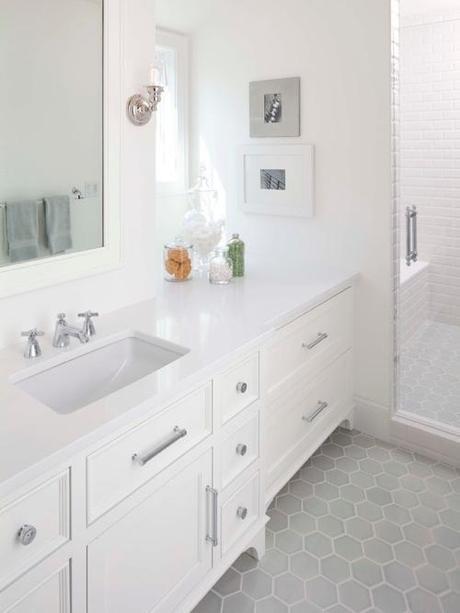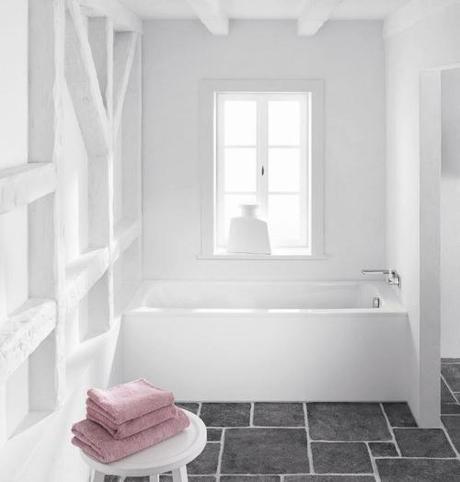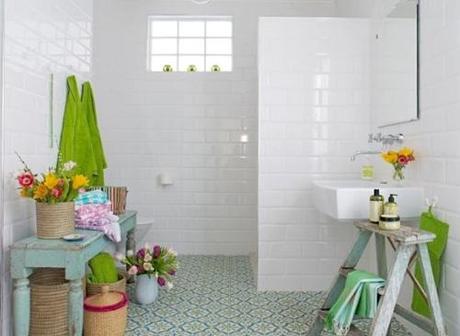 unidentified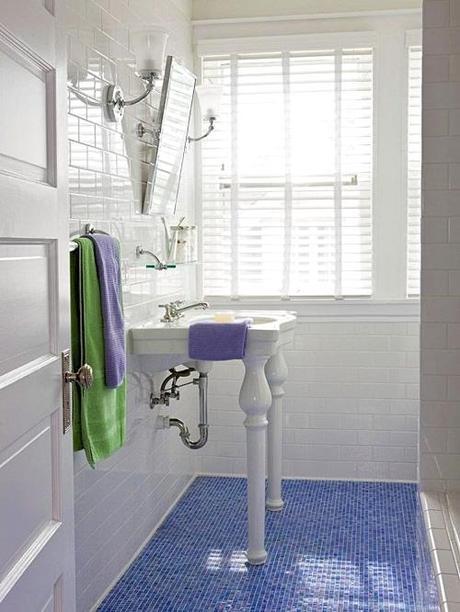 Better Homes & Gardens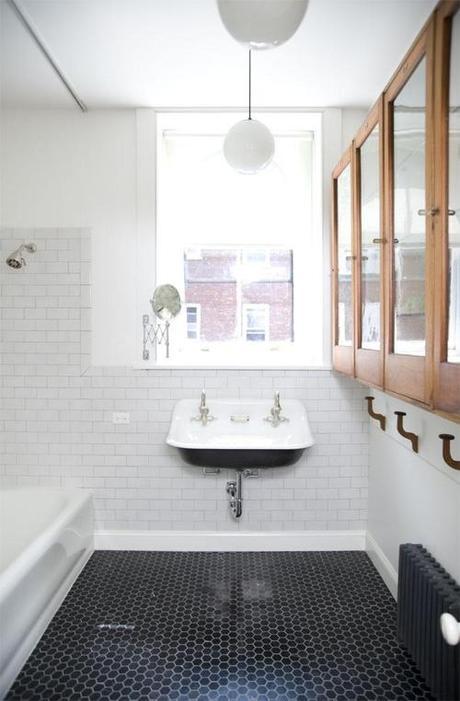 Elizabeth Roberts of Ensemble Architecture   •  Photo by Sean Slattery  •  Remodelista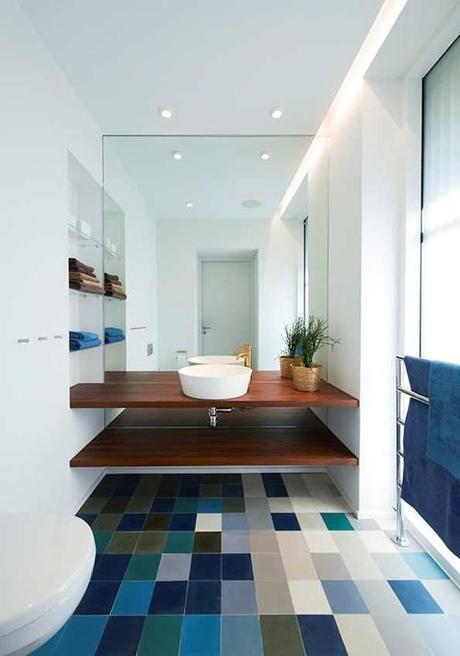 DAP Stockholm   •  Photo by Ake E:son Lindman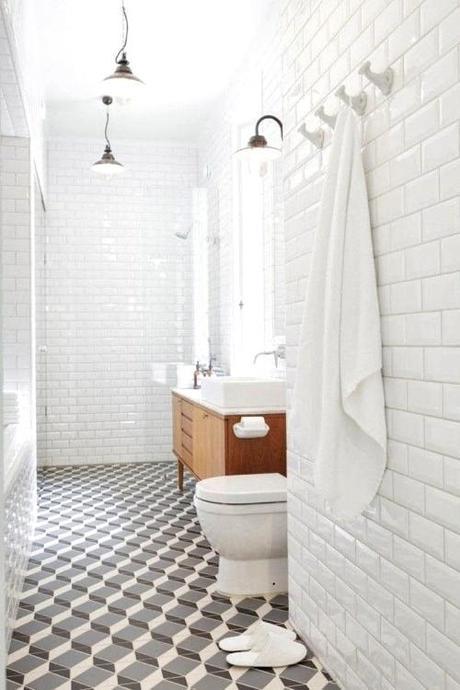 Stylist Linda Bergroth/Viewmasters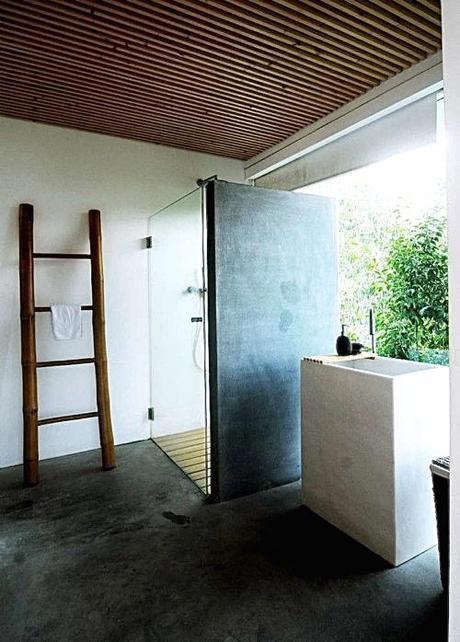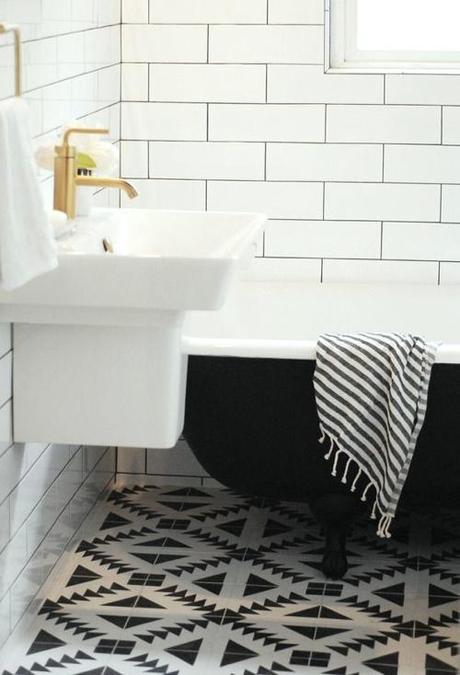 Capree Kimball  •  Curbly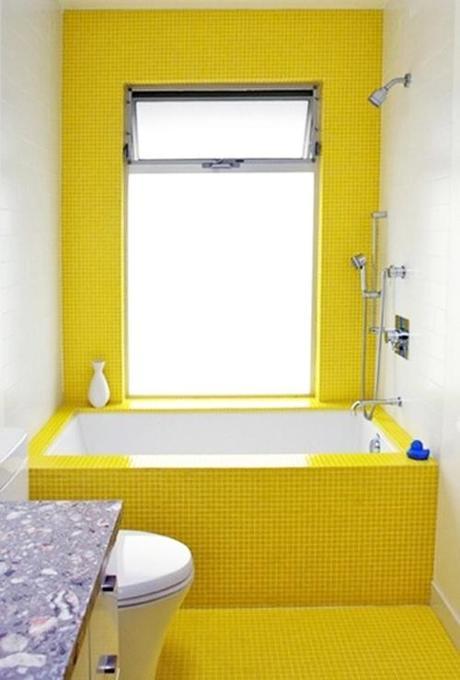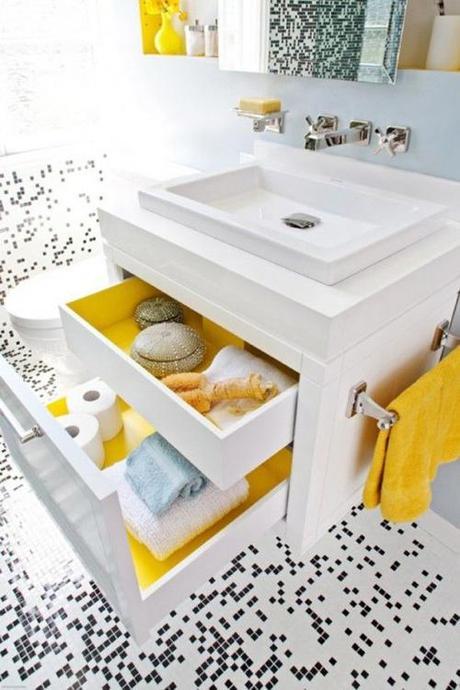 •            •           •
Shop the Look

Turn on your JavaScript to view content