Little known fact (if you haven't known me forever): I was an Asian Studies/Chinese Language & Literature major in college. This otherwise rich course of study included just one Asian art history course. Said course included nothing as pedestrian as Asian furniture. I took a Chinese Art course later on, and that too was highbrow. We roamed the ceramics galleries of the Metropolitan Museum of Art, but never ventured near the furniture. (I actually don't even know what kind of Asian furniture collection the Met has.)
Years later, here in Boston, I took a History of Furniture class at the BAC, but I don't recall covering East or South Asian furniture in that either. Chairs from ancient Greece and Rome, yes. Louis this and that, Chippendale, of course, but nothing non-Occidental. Accidental?
That said, while I have a strong academic interest in various aspects of Asian culture, I can't say I've been drawn to Asian furnishings for my house. (Perhaps if I knew the background, I'd be more included to integrate Asian pieces into the decor.) I've noticed lately, especially in British decor magazines,  handcrafted Asian furniture incorporated into Scandinavian-influenced spaces. It's quite a modern look.
The  Chinese wedding cabinets (otherwise known as an armoire with Asian-style hardware), look quite good in black or a pop of color in all white spaces. There's one instance below in which an unpainted, rustic wood Asian cabinet pairs perfectly with an Eames chair. Here are 16 rooms that feature Asian cabinets in fresh ways.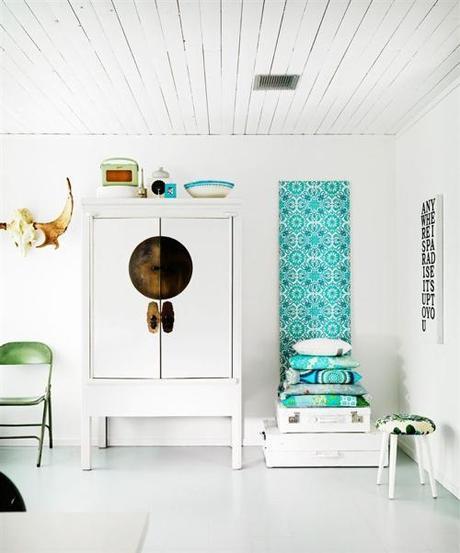 Photo by Peter Carlsson  •  Hus o Hem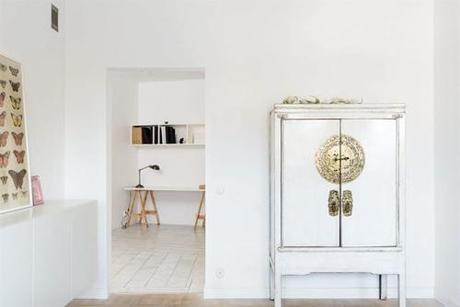 unidentified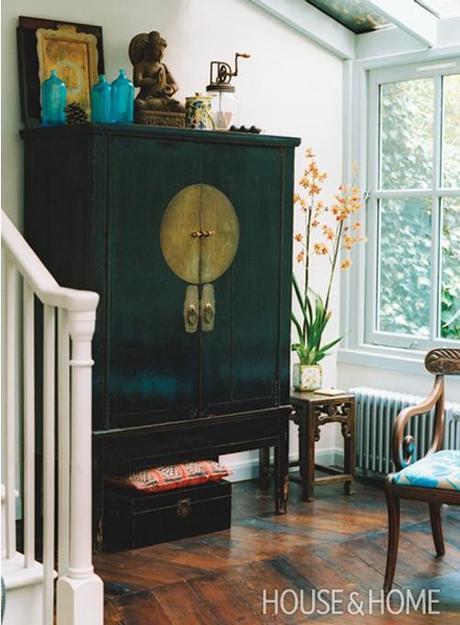 Photo by Kirsten Hinder  •  House & Home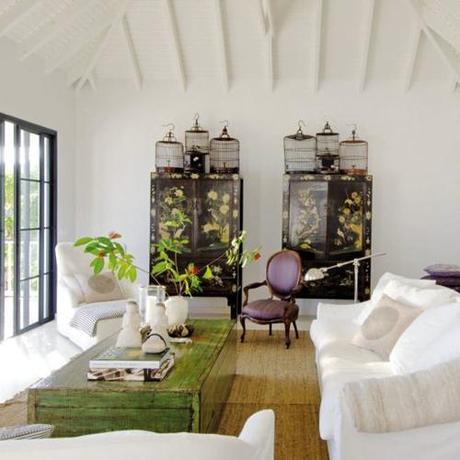 Jacques Grange Interior Design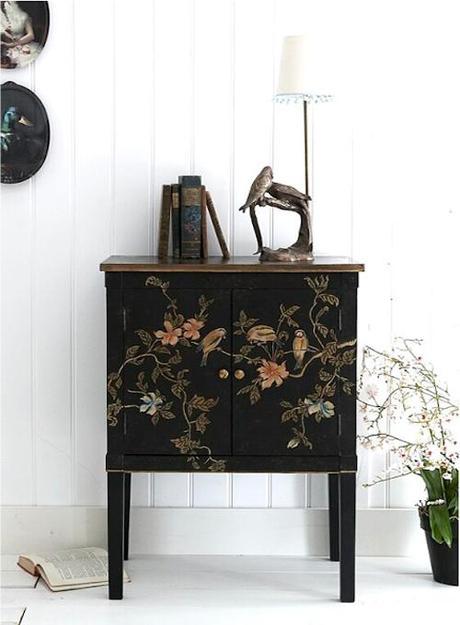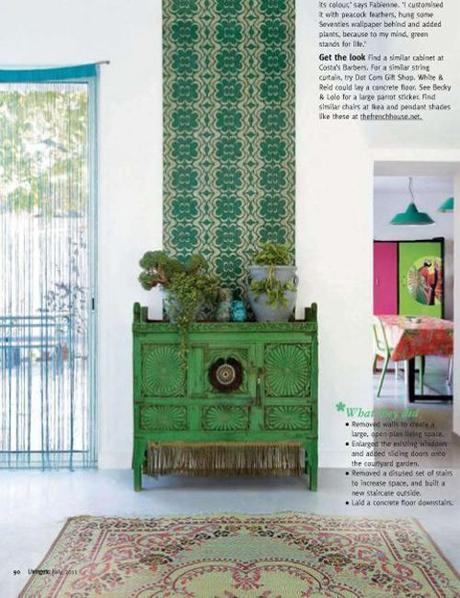 Living Etc.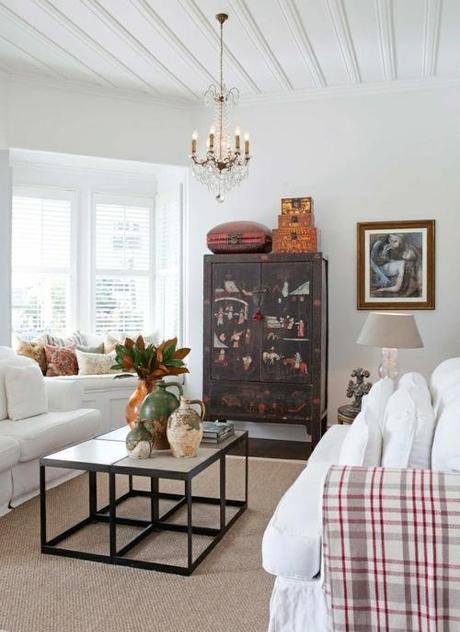 Tessa Chrisp  •  NZ House & Garden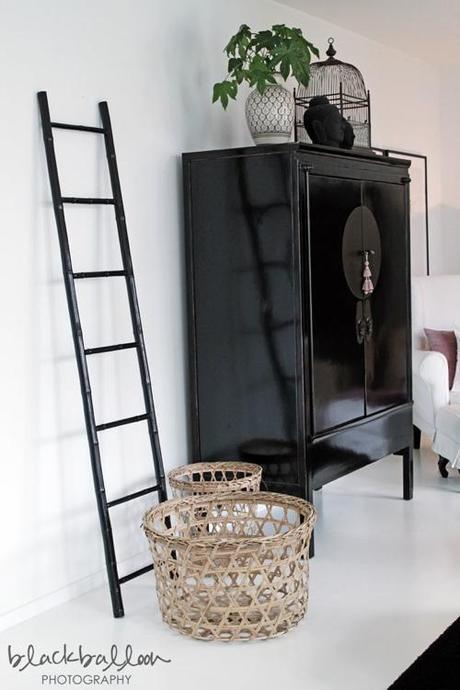 Black Balloon Photography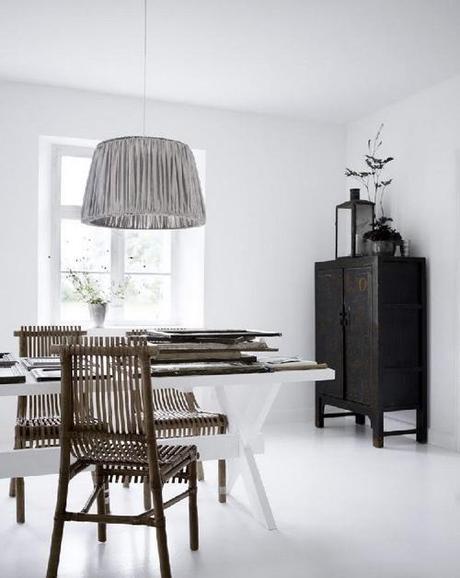 Home of Tine Kjeldsen, owner/designer of  Tine K Home  •  Photo by Birgitta Wolfgang Drejer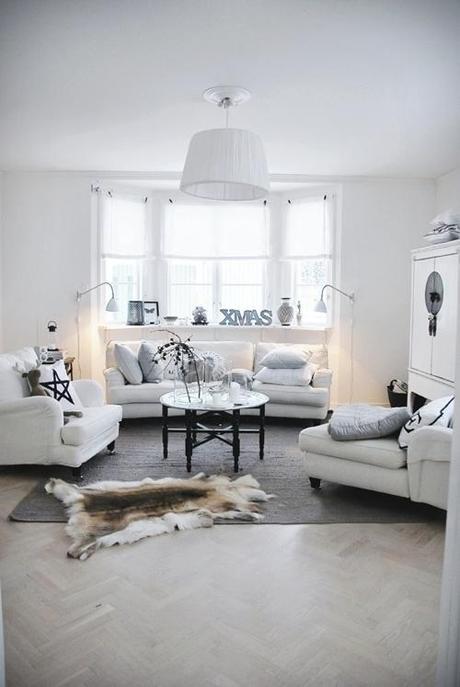 unidentified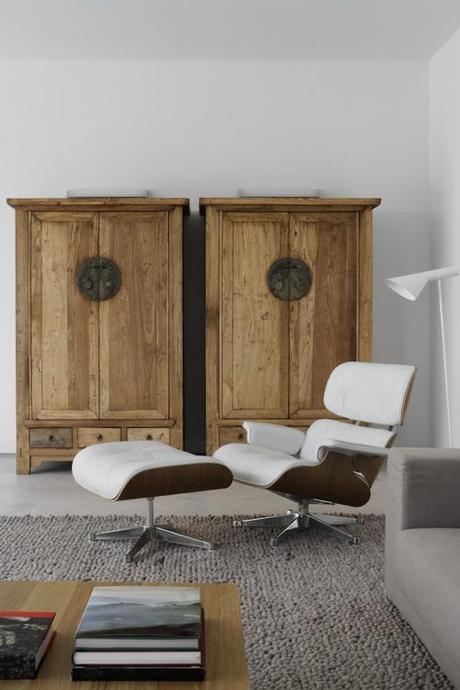 Abaton Architecture  •  Photo by Bethlehem Imaz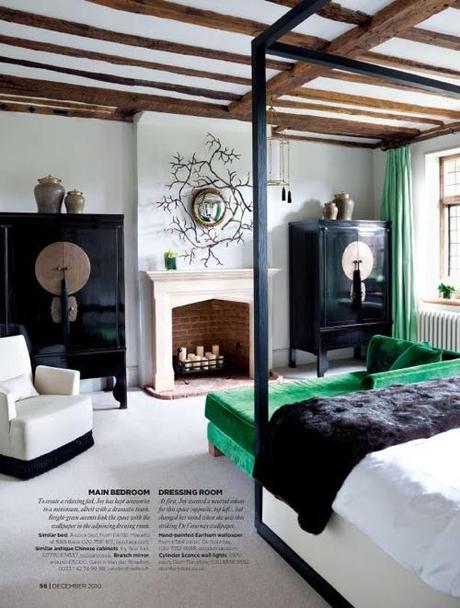 House to Home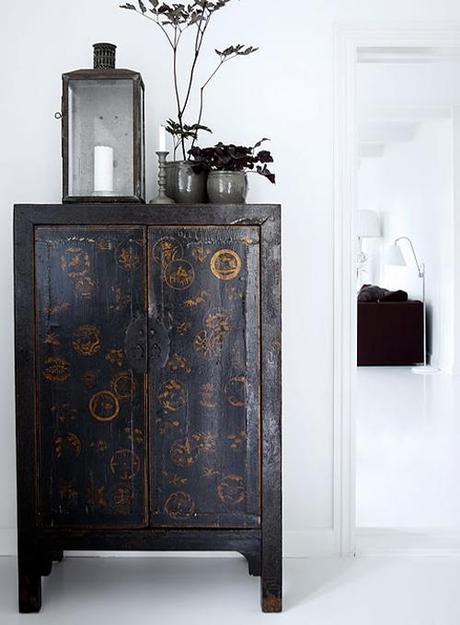 unidentified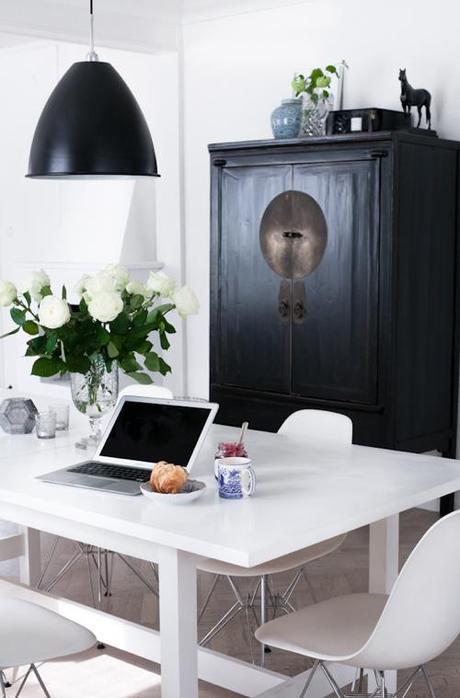 unidentified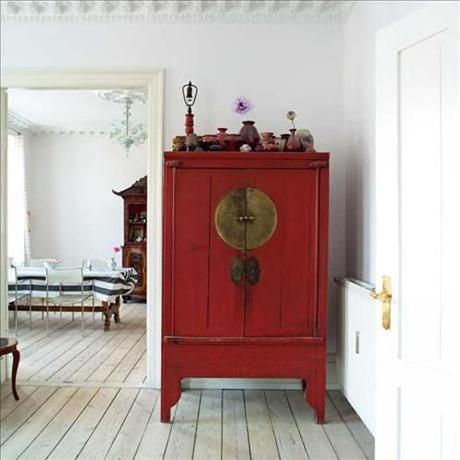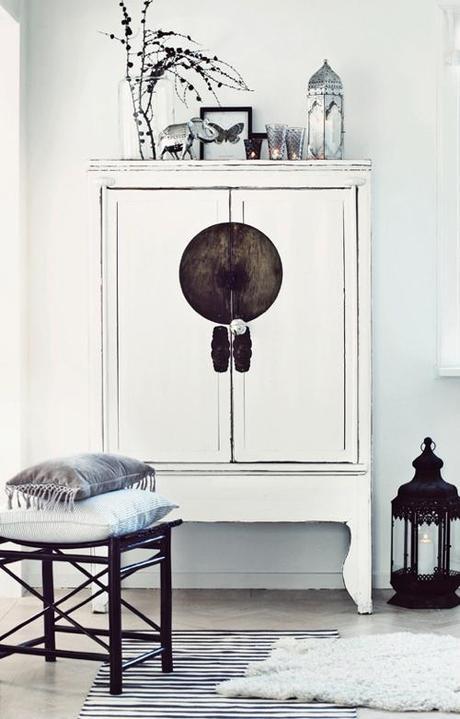 Baazar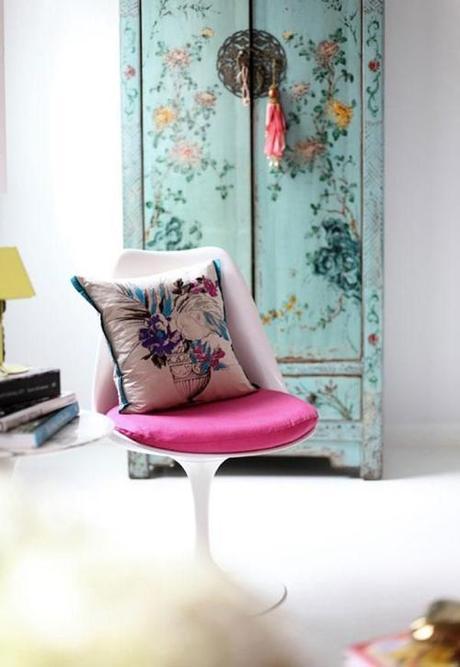 Peter Wilds Design  •  Photo by Janis of Pinecone Camp  •  Anthology