I know I've been posting an abundance of bathroom images lately (contrasting tile bathroom floors, tiled bathroom vanities, swatches of bathroom floor tiles), the thinking being a solution for the pink laminate bathroom counter and pink tile floor in the Florida condo bathroom will suddenly present itself.
It seems as though tiling over the counter would be most cost-effective, but I wonder what it would cost to demo the whole darn blocky vanity and put in a simple slab, which would really open up the space, or find a modestly priced floating bathroom vanity, like one of the glossy white sink cabinets from IKEA, or maybe even this floating bathroom vanity that resembles plywood (I had obsessed over a plywood floor for the condo before settling on the cork floor). A floating vanity rather than a simple slab, would be a better for storage, obviously.
It's true that the bathroom is fairly traditional, certainly basic, with (now) white tile and white grout, and basic white porcelain tub with glass shower doors, but I don't think it's a matter of choosing traditional versus contemporary bathroom style, but rather mixing the elements for a simple, clean, with maybe even a hint of Scandinavian style.
Here are 16 modern bathrooms with floating vanities.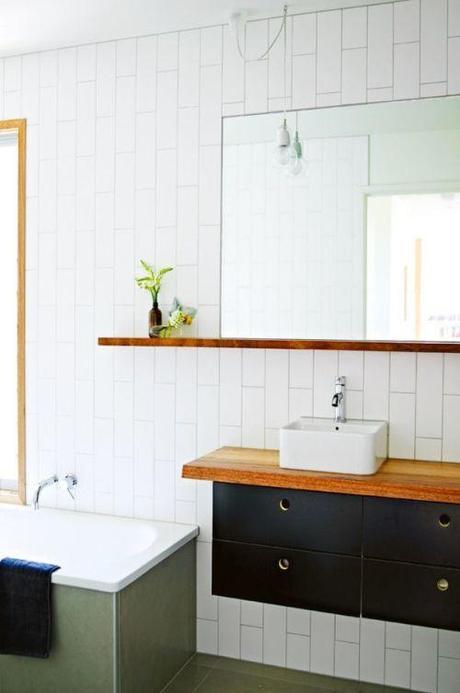 Doherty Design Studio  •  Photo by I. Foord  •  HomeLife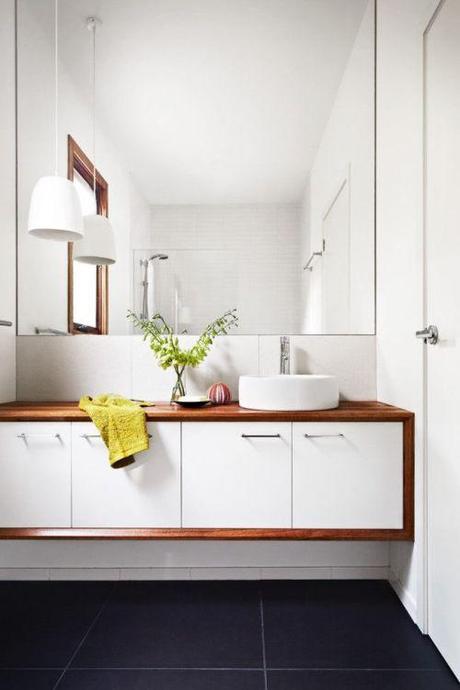 Julia Green of Greenhouse Interiors  •  Photo by Armelle Habib • HomeLife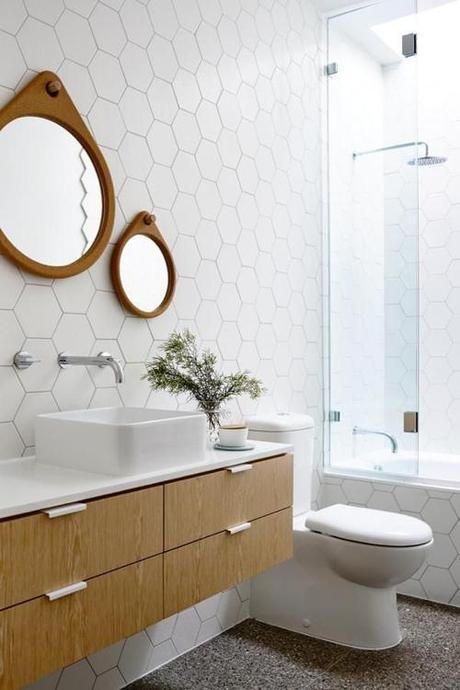 unidentified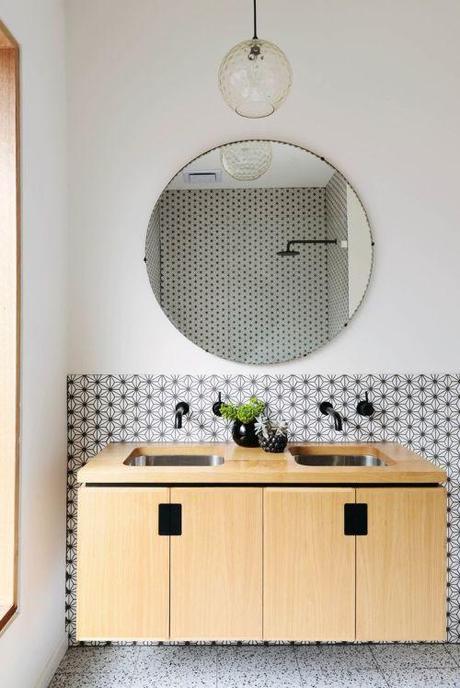 Hearth Studio  •  Photo by Lauren Bamford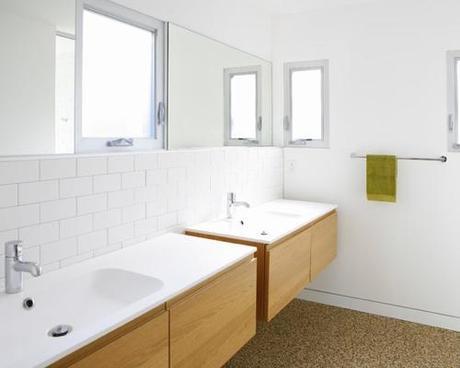 houzz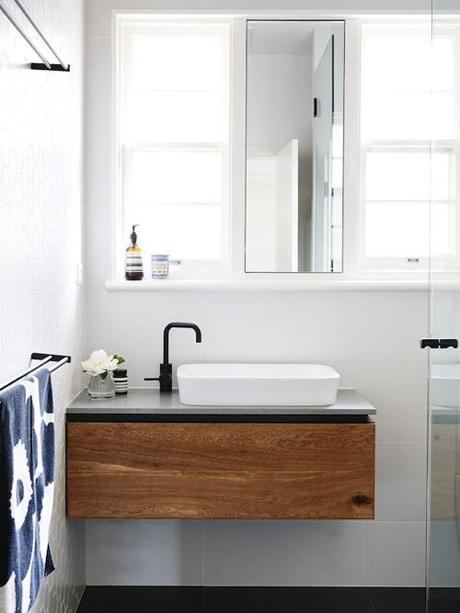 Home of Mikayla Rose  •  Photo by Eve Wilson   •  The Design Files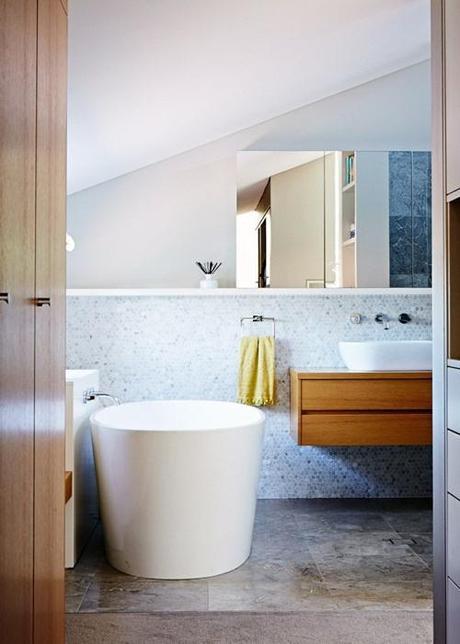 Home of designer Suzanne Gorman  •  Photo by Sean Fennessy  •  The Design Files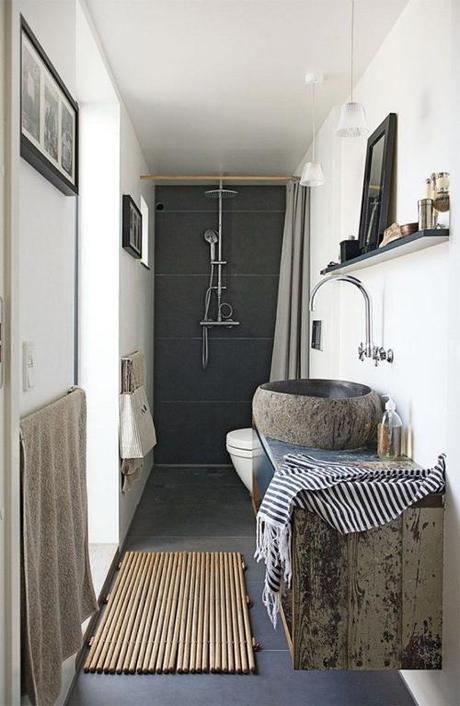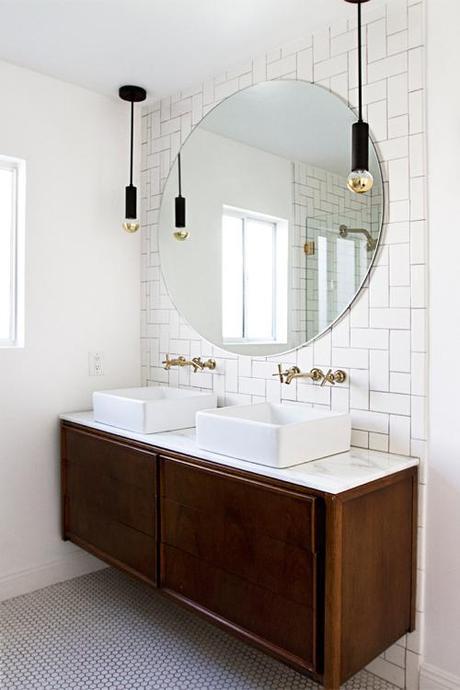 Smitten Studio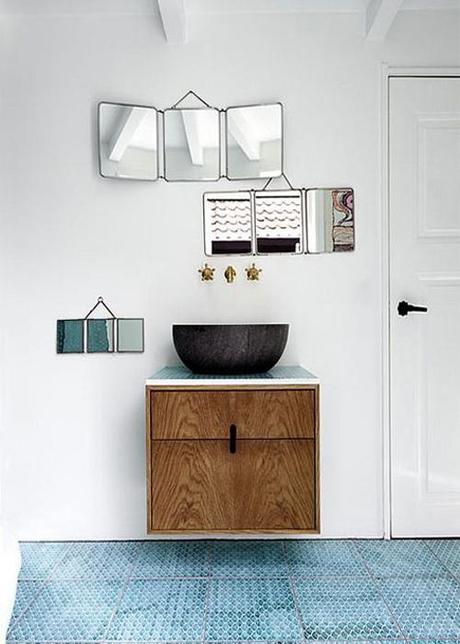 Stine Langvad  •  Photo by Joachim Wichmann  •  The Style Files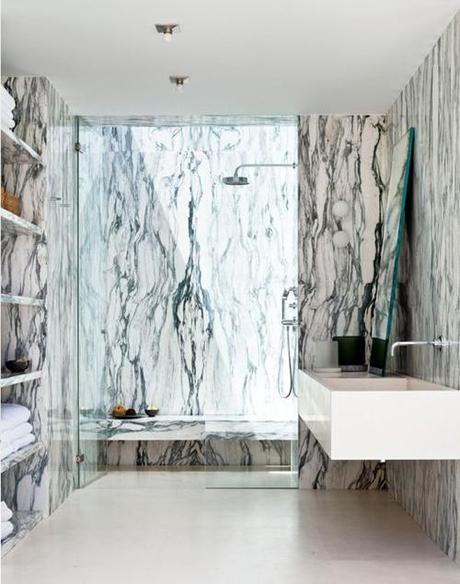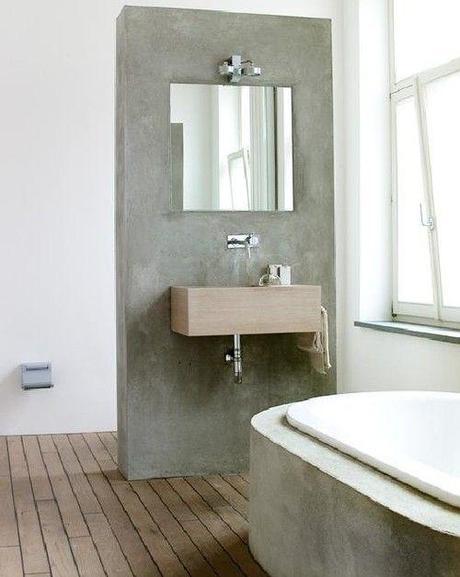 Taverne Agency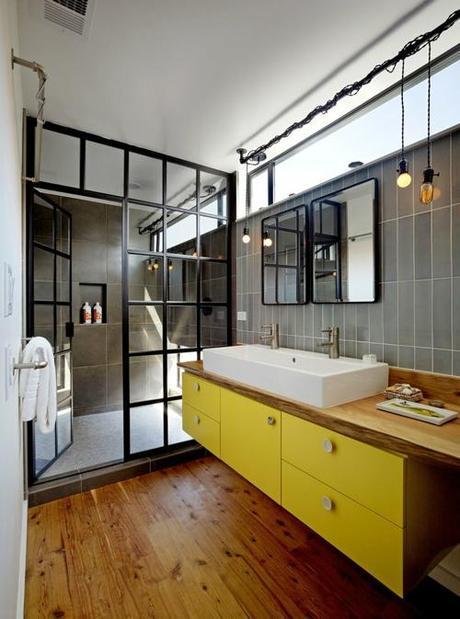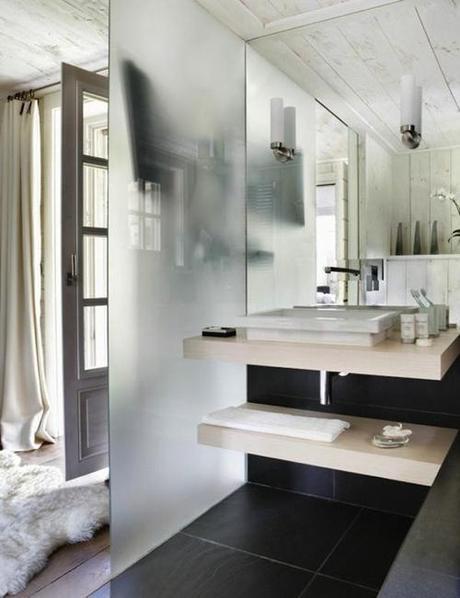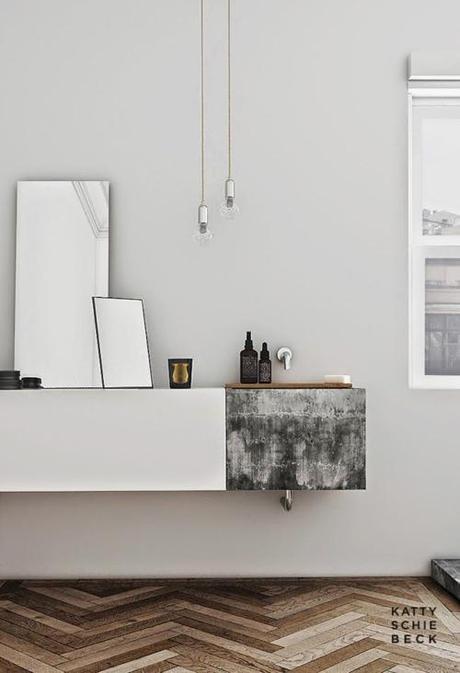 Katty Schiebeck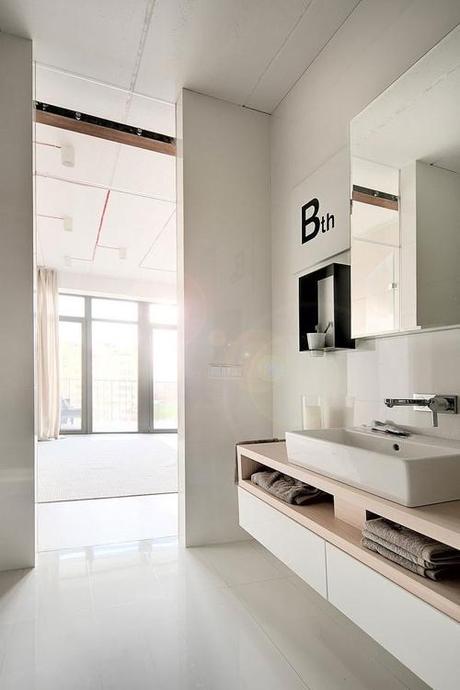 •            •            •