As I continue my search for bathroom tiles (not to mention a light fixture to replace the one that looks like it should be in a starlet's dressing room),  I realize I've been seeing so many  wood effect tiles, that it deserved its own post.
I first noticed porcelain tiles that look like wood when the condo board of our building in Boston finally decided to redo our lobby. (It had what looked to be tiles you might find in a hospital, complete with tile baseboard.) Our upstairs neighbor brought a few samples as suggestions. We decided to use them, so the lobby now has a New England-y feel, with medium wood effect porcelain tiles, golden walls, and wood baseboards in creamy white. A huge improvement. (Now I need to get rid of the awful, elaborately framed mirror.)
While I likely won't be using wood grained tiles in our Florida condo bathroom, as it isn't a good match with the cork flooring in the rest of the place (though would be an improvement over the existing flesh-toned pink tiles), I think there are some great options. I particularly like the pale gray wood effect tiles, and the idea of doing an faux wood tile accent wall in the shower. Have a look at these 15 bathrooms with wood effect tiles.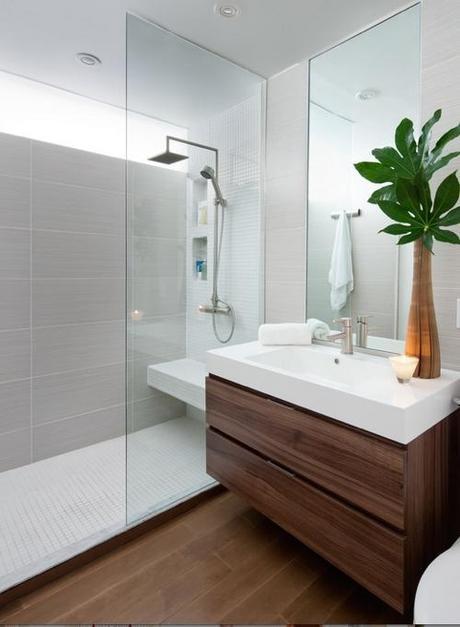 Projekt Home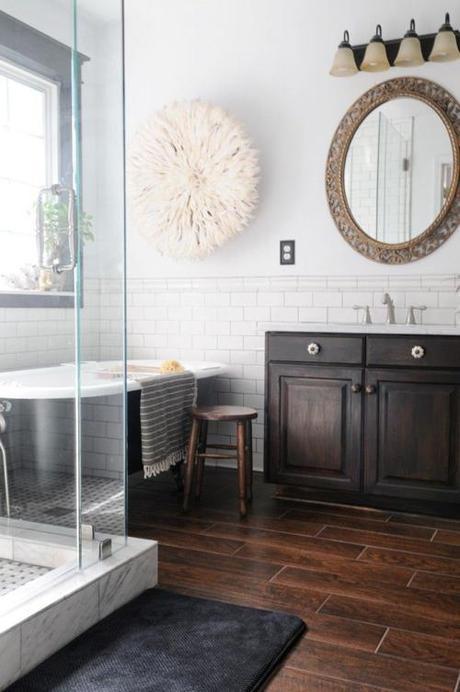 Creative Homebody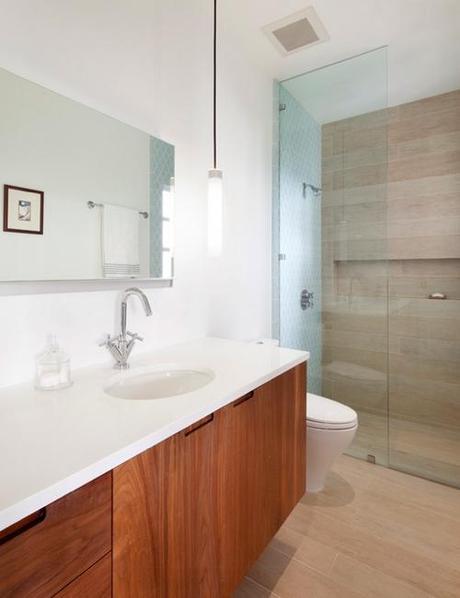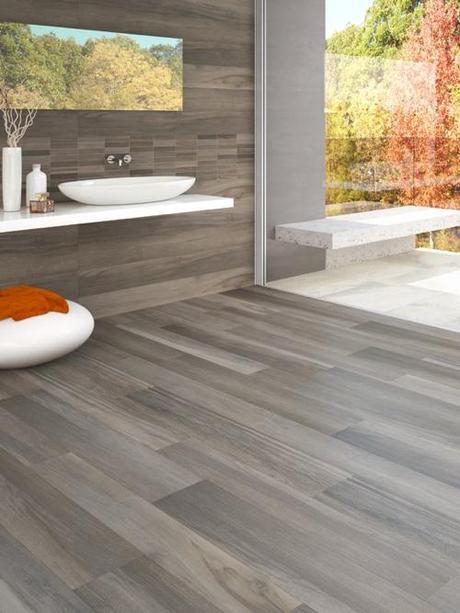 Stone Source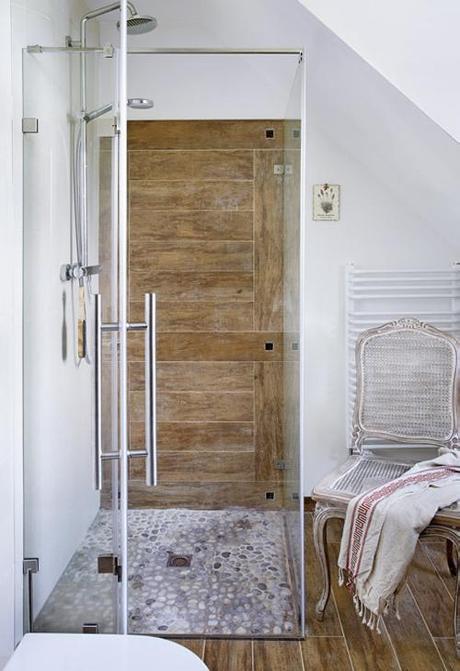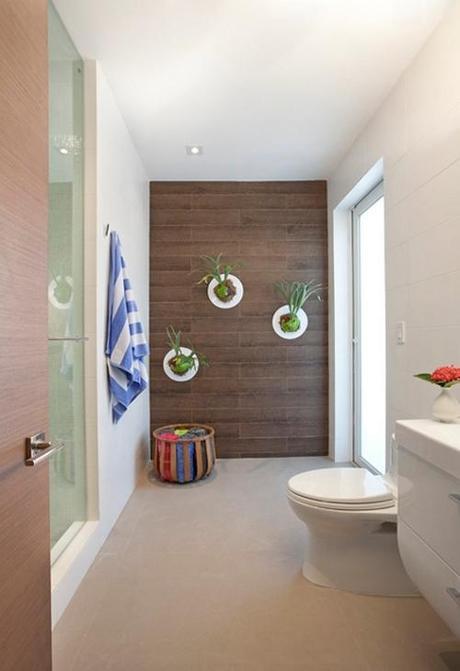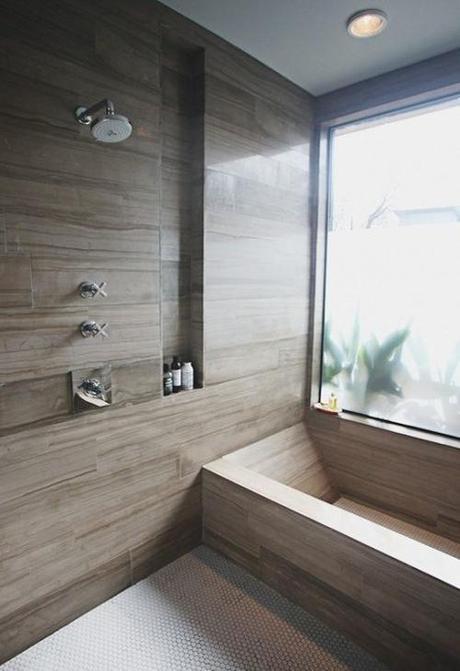 Home Adore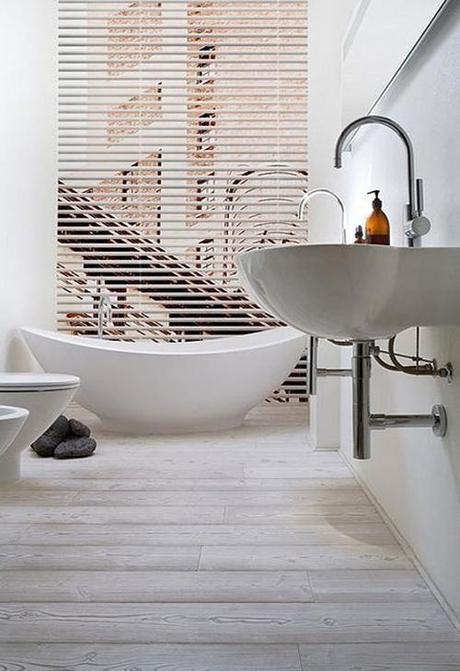 unidentified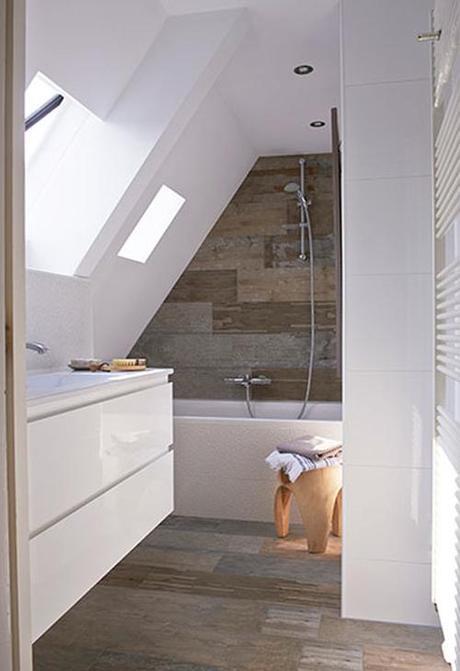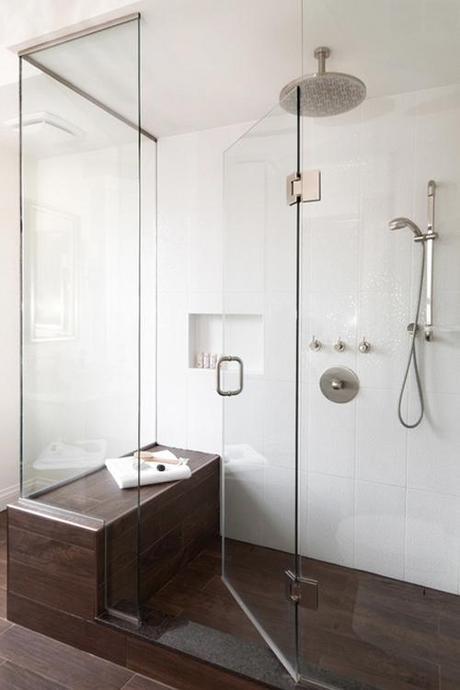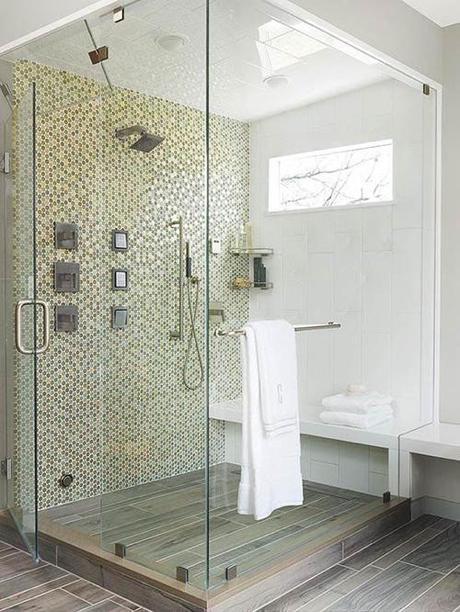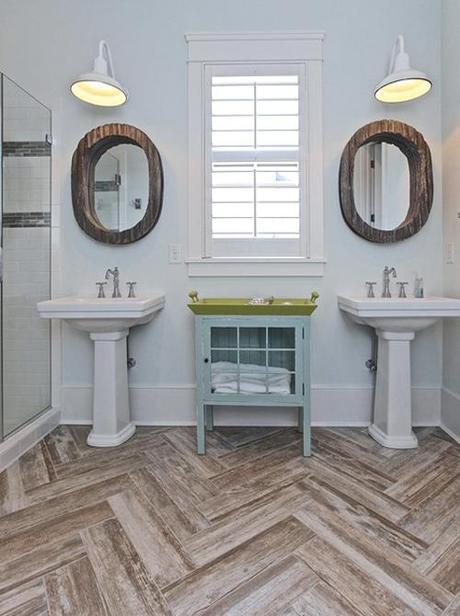 Eliot Tuckerman Southeastern Custom Homes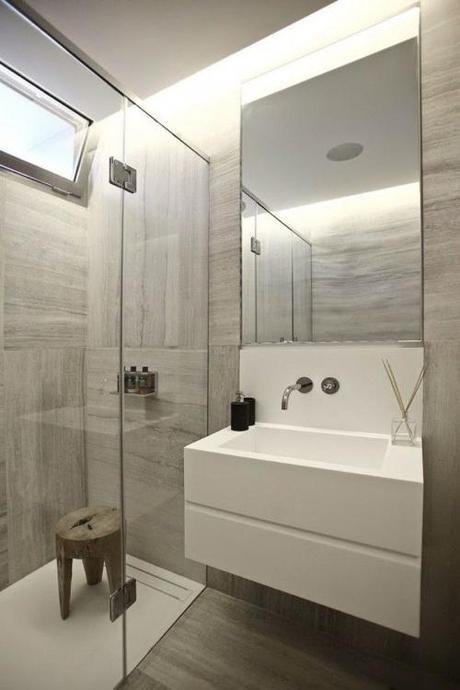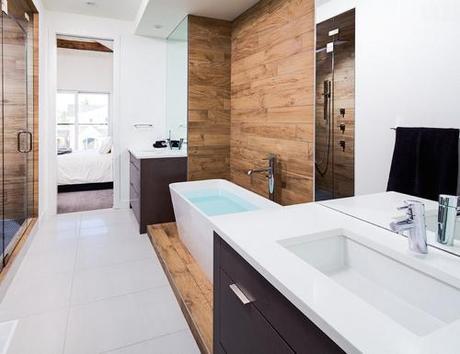 Beyond Homes