So I still haven't figured out what to do about the pink Formica countertop on the vanity in Florida. Buying a piece of stone is out—definitely no budget for that. And really, it's a basic, white tiled bathroom, so it doesn't call for a slab of luxurious stone anyway. There's no way I am paying for an updated lamintate countertop. Blech.
I think tiling the countertop is the way to go. I've come across a number of how-to articles for installing tile over laminate; it's seems to be a rather popular DIY project. We also still need to swap out the lighting fixture above the mirror that are more appropriate for a C-lister's dressing room. Maybe we can tuck some LED strip lights behind molding and add a more contemporary light fixture.
I'm thinking my husband could get to work on some simple changes over winter break when we're there. After all, he has all sorts of tools—step ladder, pliers, wrenches, and plenty of stuff I can't even name. It's nice that he's handy : )
It's hard to find examples of cute tiled countertops on bathroom vanities, I'm guessing because it's a low budget solution and gorgeous, photographed homes use more upscale materials. I did find 13 bathrooms with tiled vanity countertops that are quite nice. I should go for it, right?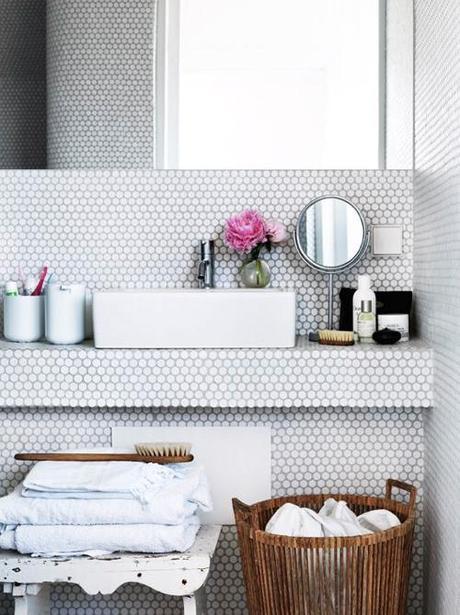 Photo by Jonas Ingerstedt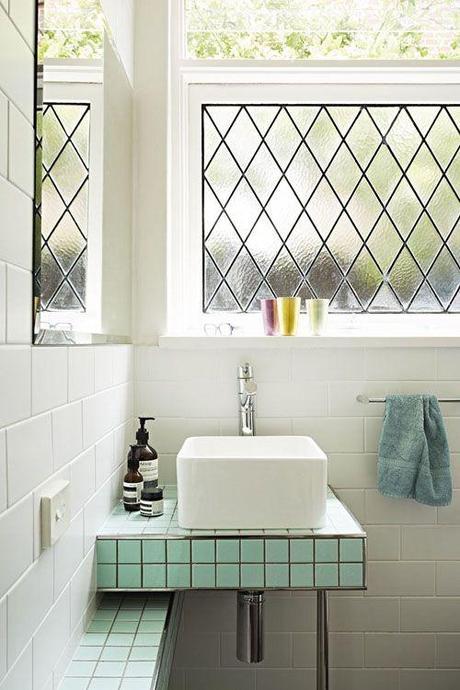 Home of architect Lisa Breeze  •  Design Sponge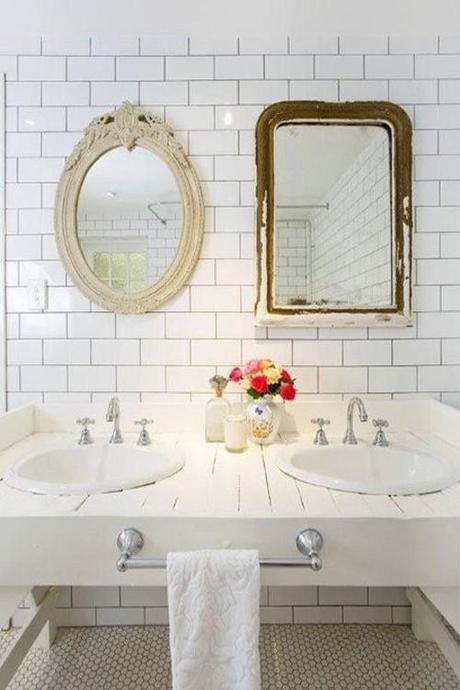 Home of designer Ana Spiro  •  Apartment Therapy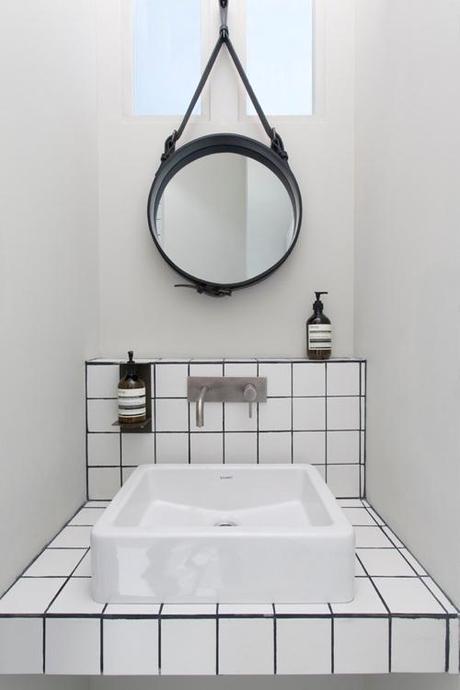 Maison Hand Design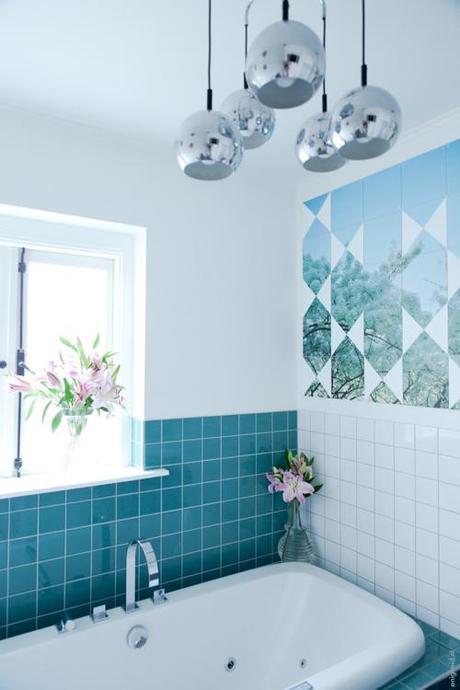 Bathroom of blogger Iris Vank of Enigheid for Ixxi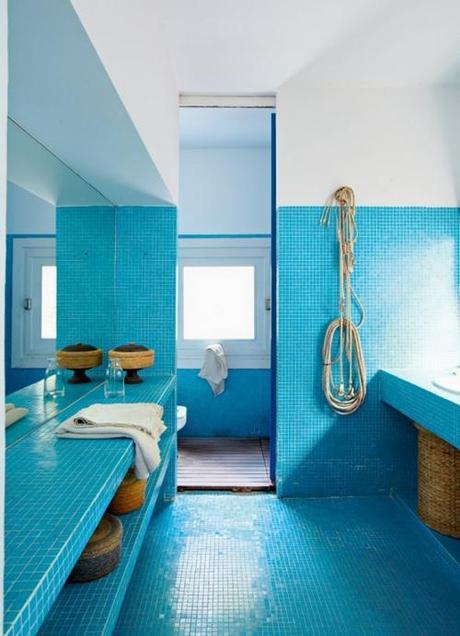 Marie Claire Maison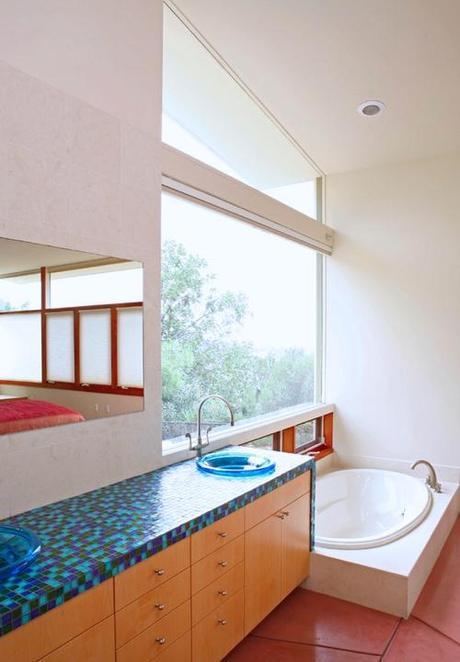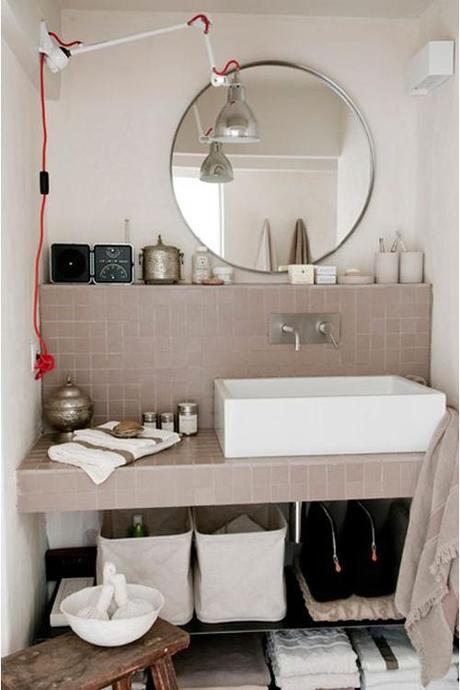 Maison Hand Design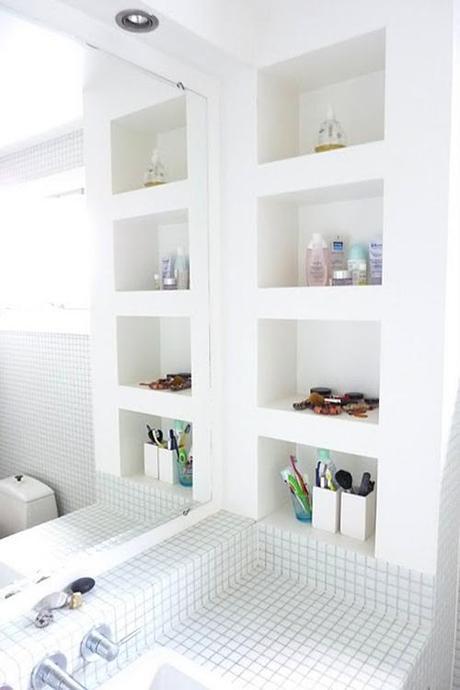 unidentified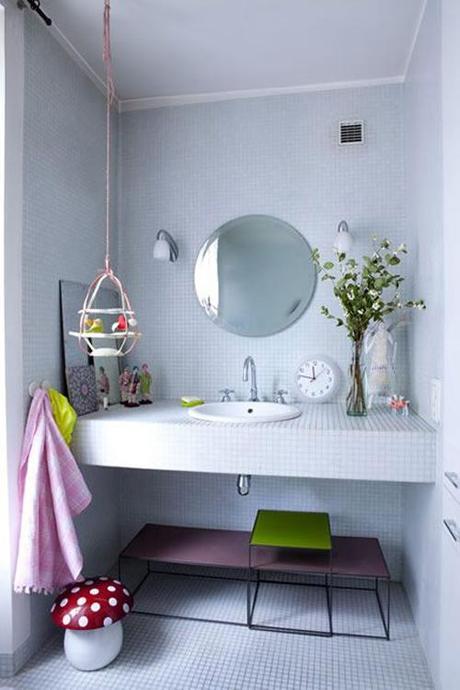 Photo by Julie Ansiau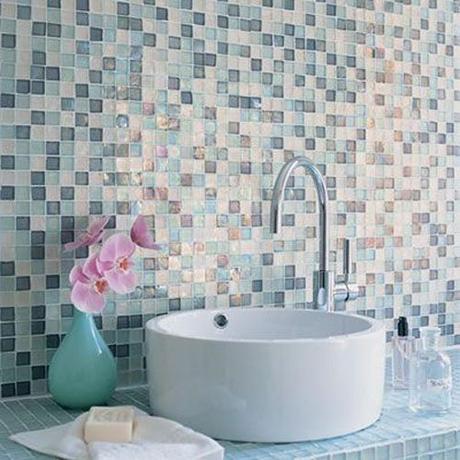 Fired Earth via Sunset Magazine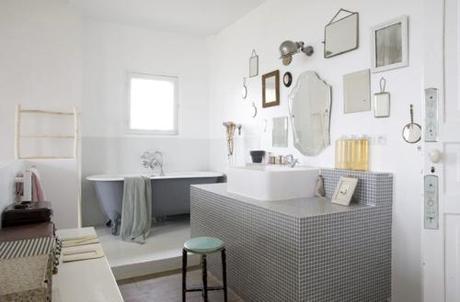 Home of vintage furniture dealer Annabel Gueret  •  Elle Decoration South Africa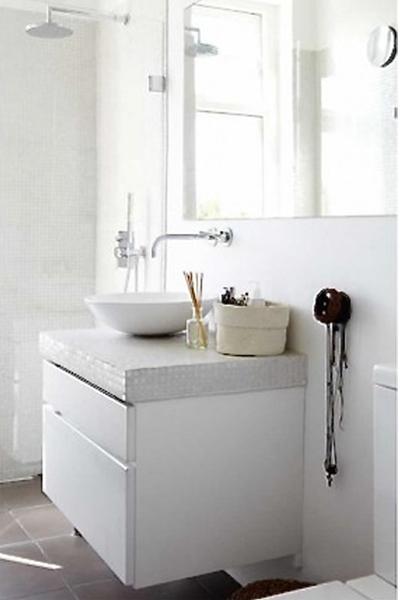 unidentified