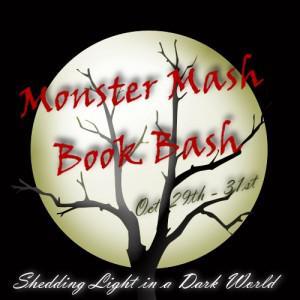 I've never been big on the whole creepy,scary, Halloween season, but this year I'm excited to bring this awesome group of Mystery/Suspense/Thriller authors together for three days of "Shedding Light in a Dark World."
This diverse group of authors will be sharing their books and thoughts on the "Monsters" in our lives and what we can do to draw them out into the light. The books range from cozy mysteries all the way up to supernatural thrillers, so there's something for everyone.Plus there will be plenty of giveaways!
Here's a peek into some of the authors and themes we will be discussing. Please plan on stopping by to say "hello" and sharing your thoughts! You can invite friends HERE, but join us Oct 29 -31 at the Monster Mash Book Bash page!
Christy Barritt
Gina Conroy
Margaret Daley
Mike Dellosso
Cynthia Hickey
Mikayla Kayne
Elizbeth Ludwig
Clay Morgan
Jim Rubart
Shedding Light in a Dark World
What scares you?
Why we wear masks to hide who we are, and what it's going to take to shed them.
Digging up the past so you can resurrect your future.
Keeping your Light on, Why Christians shouldn't hide on Halloween
The Pumpkin Gospel
Paranormal or Supernatural? Let's share stories and talk about spiritual discernment
Feel free to steal this button and link to our event. We want to get the word out for those loving a great story and looking for a Halloween alternative!