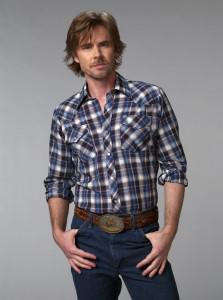 True Blood's Sam Trammell has been added to Monster-Mania Con 19 in Cherry Hill, NJ. The event takes place from August 19 to 21, 2011.  
Learn more about this Con at monstermania.net.
"The Godfather of Horror Cons" Monster-Mania Con once again continues to assemble the most impressive guest lists in the business for the largest horror con in the country and has just addedSam Trammell to the lineup.
Sam was nominated for the SCREAM award for "Breakout Performance-Male" in 2009 and is one of the main characters in the True Blood series that has captured the throats of the nation!  Sam has had roles in other television series including Dexter, Medium, Numb3rs and Judging Amy to name just a few.  There will be a VIP Premiere Ticket for Sam for this show.
source: fromdusktillcon.com