Zahra Ahmad has set up this aesthetic Monsoon Limited Edition collection with full of cultural touch and courtly look for approaching event of Eid-Ul-Fitr.
Zahra Ahmad most belated Eid 2012 collection is a complete casual wear collection for women, which has comprises of eastern elan apparels with western touch.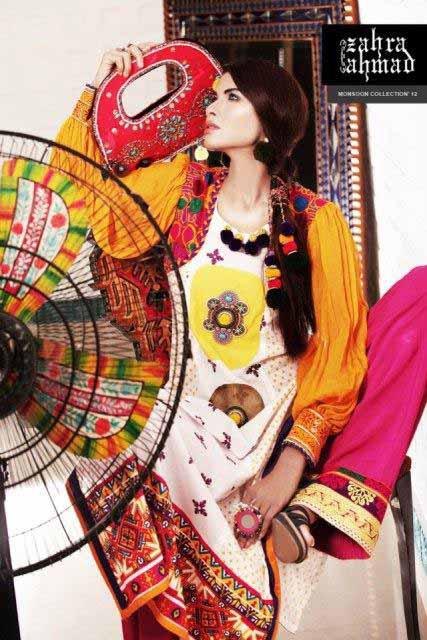 Monsoon Limited Edition Eid Collection 2012 by Zahra Ahmad
Zahra Ahmad is a really precocious fashion designer in Pakistan, her collections are differ from others. Semi-formals are generally included in this collection. These types of apparels are arrant for all type of ages of women because of their colors, prints and designs.
In this collection cutting-edge forge trend of A-line shirts, Frocks, plane Shalwar kameez and long shirts with churidar pajama embroidered special event wedding, evening wear dresses are included. Feature model of this Eid Limited Edition is Neha Ahmad. Lets get a load.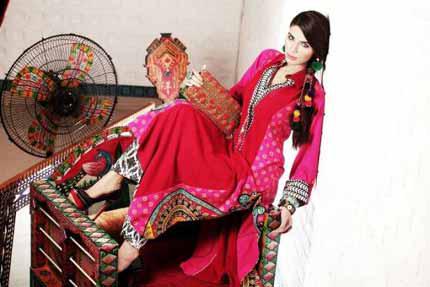 Monsoon Limited Edition Eid Collection 2012 by Zahra Ahmad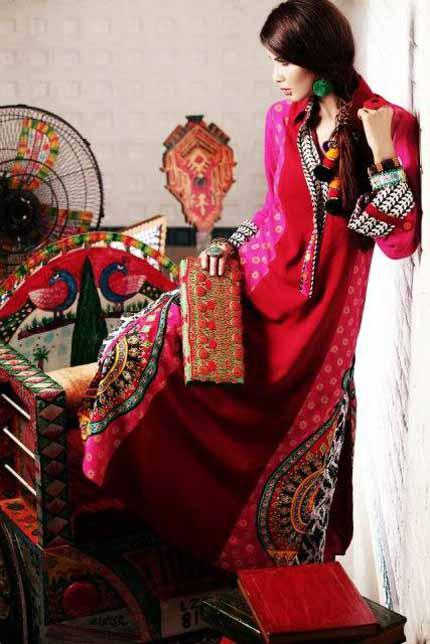 Monsoon Limited Edition Eid Collection 2012 by Zahra Ahmad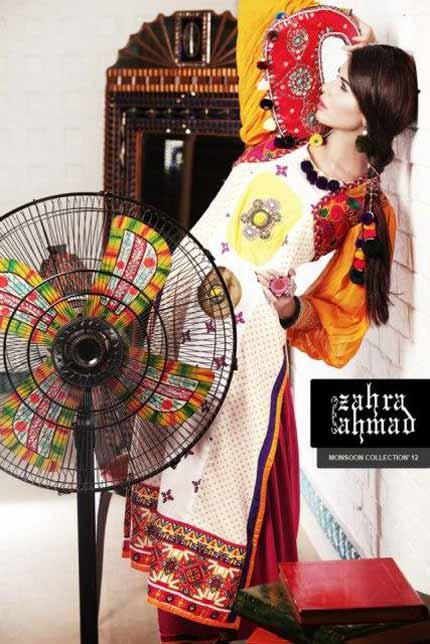 Monsoon Limited Edition Eid Collection 2012 by Zahra Ahmad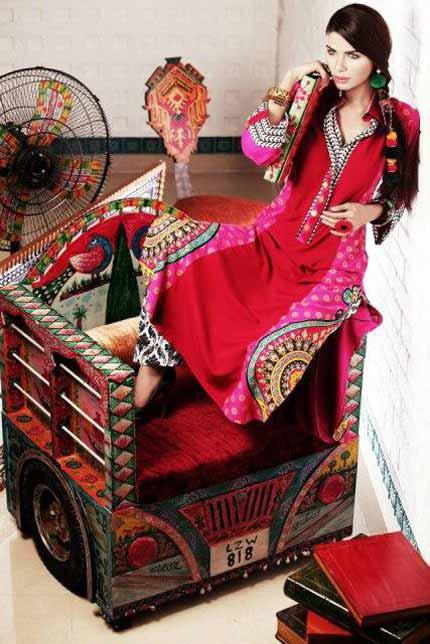 Monsoon Limited Edition Eid Collection 2012 by Zahra Ahmad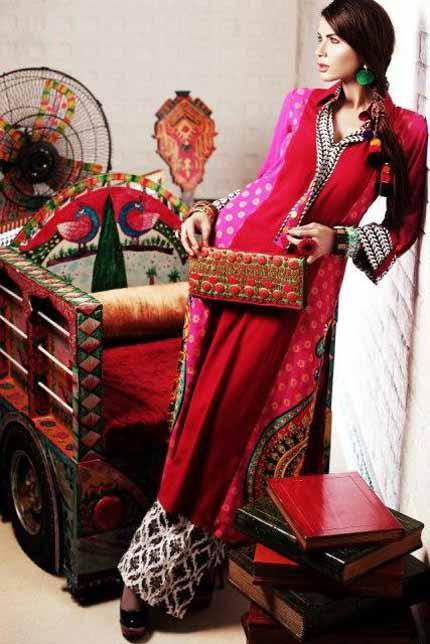 Monsoon Limited Edition Eid Collection 2012 by Zahra Ahmad
Outlets : Karachi, Lahore, Islamabad, Faisalabad, Gujranwala, Sialkot and Abbotabad
Contact At : [email protected]