By Nico Prins
There are two times in your life when you get discounts. Sadly for me, I'm too old for being a student and too young to be a pensioner. Still, that doesn't mean I can't appreciate a good travel deal for students when I hear about one. In fact, Hotel Scan – whose link you can find on the sidebar of the blog – have just launched a discount programme aimed at students. So let me cover some of the key points so you get an idea of what is on offer. Of course, if you don't want to hear what I have to say you can always visit the site at http://hotelscan.com/colleges and find out about it for yourself.
Who Is Eligible
Given that you can book hotels on every continent on the planet – with the exception of Antarctica – through Hotel Scan, the company has decided to open this offer up to students from anywhere in the world. To be eligible, all you need is to be enrolled in universities and have a valid student card. University staff are also eligible for travel discounts with the programme. Instead of a student card, staff will need to confirm their credentials by sending a hotel reservation receipt through to the company using a .edu email address.
If you want to register a university with Hotel Scan – which will help students and faculty members to get discounts – then send an email to this address: [email protected] Students from universities or colleges registered with Hotel Scan will get a 7% discount.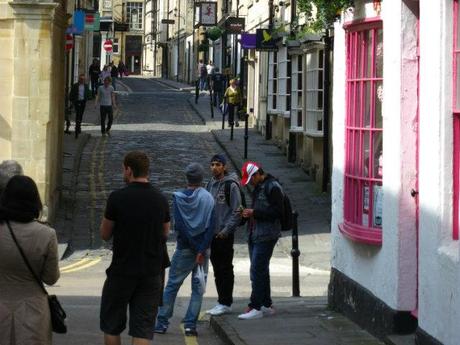 How Much Can You Save?
Let's be honest, for most people, cost is one of the most important factors when choosing what service to book your hotel through. Hotel Scan are offering university students a 5% discount on any booking made through Hotel Scan, which rises to 7% once a university is registered with the programme. University staff are also eligible for 5% discounts on hotel bookings, once the university they work at is registered with Hotel Scan.
When Does it Start and What Can it be Used For
The Hotel Scan university discount programme was launched on September 1. Students and faculty staff will receive the 5-7% hotel discount on any booking made. Whether it is a winter break or you are planning to attend a conference in Zurich this January, Hotel Scan has you covered.
Make Your Travel Plans
The Hotel Scan university discount programme is a simple an effective way to help you save money on your next holiday. So if you are planning a winter escape or you simply want to take a weekend break, take advantage of this great money saving offer.