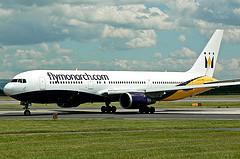 photo : Chris Eisenbahner
When times are tough, it's good to know that Royalty do their bit to help boost the spirit of the country. But not all Monarchs are royally related!
Royalty
The UK has enjoyed a medley of events this year, which have seen HRH Queen Elizabeth ΙΙ; HRH Prince Philip; and many  other members of the Royal Household uniting with the Kingdom to celebrate. Early in the season was the Queen's Official Birthday, followed very quickly by that of hubby, Prince Philip.
And who can forget that this was the year of the Diamond Jubilee. It might have been a wet and windy affair, but the monarch, her men and many others, celebrated in style. Then when summer arrived (all 3 weeks of it!), the world watched as the Olympic Games were held in London and other venues across the land. And as summer drew to a close, the Para-Olympic Games also showed how people of all ages and abilities can participate in a fiesta of fun and healthy activity.
Through it all, the House of Windsor showed their generosity of spirit. They gave freely of their time and resources. Today a different Monarch is also helping make celebrations and sports available for all at an affordable price.
Monarch Airlines
With a trading history across the group dating over 50 years, Monarch Airlines flies some of the world's most modern jet aircraft. In its prestigious collection you'll find a number of Boeing 'planes. Boeing is one of the leading design and manufacturers of aircraft and parts for both NASA and the International Space Station. If that doesn't say something about the quality, speed and safety of the craft used by Monarch Airlines, nothing will!
The Monarch Group is one of the largest privately-owned unified travel groups in the world – how appropriate that it should be launching a dedicated service to the Alps with free flight for your skis, bringing the superb ski resorts of Austria closer to you and more quickly than ever before. With low, low prices you can have a holiday in this winter wonderland at a much more affordable price than you might imagine. Thank you, Monarch Airlines.
And this caring corporation also looks out for the health of the nation. Its charity partner is Macmillan Cancer Support – perhaps better known as the Macmillan Nurses – providing pain and symptom management amid a range of other services for cancer sufferers and their families. Monarch Airlines – all round good guys!
Super ski Championships and other events
Don't delay – check out Monarch Airlines and get yourself a slice of ski action this winter. Or maybe you prefer the sweetness of spring. Either way, with prices like these Austria is extremely affordable. And with the FIS Ski Championships and a whole host of other events to be enjoyed on and off the snow, there's really nowhere better to go in the coming season.
Chalet Lowonahill is an all-season, rustic style holiday home in Styria. It's the ideal place for you to discover the delights of the 9 provinces of Austria. To find out more, simply click here.