So my work place recently put in place some new silly internet rules where we aren't allowed to go on any personal websites at all. First thing that came to my mind was.. oh crap! my precious booking at Momofuku Seiobo! Nevertheless, with will, there is always a way. I was super-uberly excited, I could not wait to get my paws on the dinner table and mannnnnnn, it was seriously one of the best dining experiences of my life!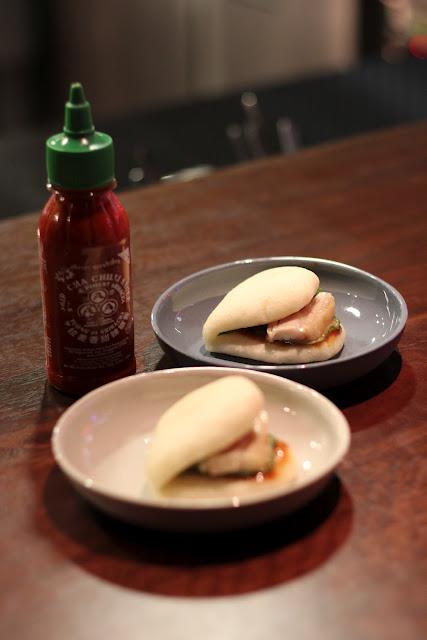 The famous pork belly steamed bun at Momofuku Seiobo
The dinner degustation was $175 and was for 15 whopping courses! I was so full that I didn't even have space in my stomach for a sit down dessert at the Zumbo dessert bar right opposite! *rubs tummy*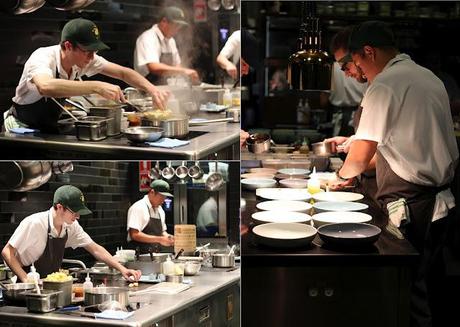 View of Momofuku Seiobo's open kitchen
One of the best things at Momofuku Seiobo that made it one of my best dining experiences was that you actually sat around the open kitchen - IT WAS SO COOL!  You got to see the chefs are work and the thing that was even better was being able to guess if there was another dish coming hehehe.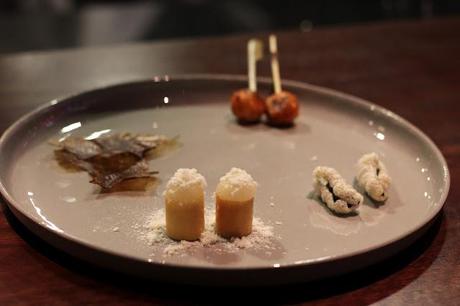 Course 1: Snacks including shittake chip, nori, mochi and smoked potato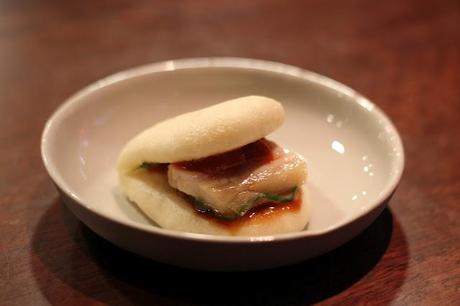 Course 2: Steamed bun with pork belly, cucumber and hoisin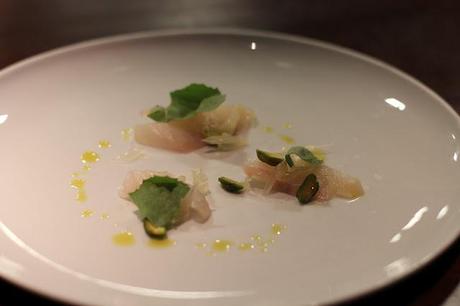 Course 3: Striped Trumpeter with pomelo and pistachio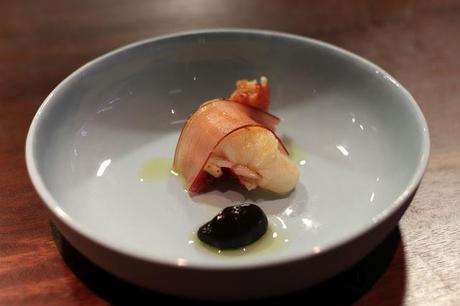 Course 4: Marron with burnt eggplant and rhubarb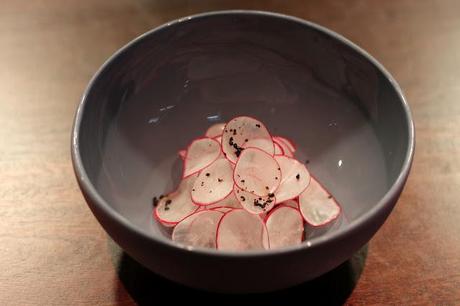 Course 5: Wagyu beef with radish and fermented black bean
This was such a pretty dish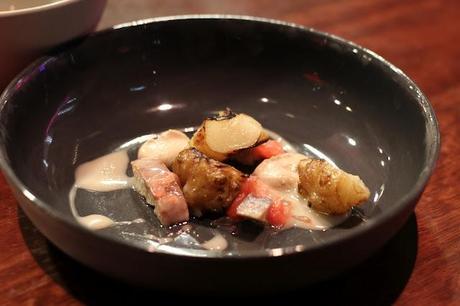 Course 6: Smoked eel with jerusalem artichoke and pink grapefruit
This also came with smoked eel soup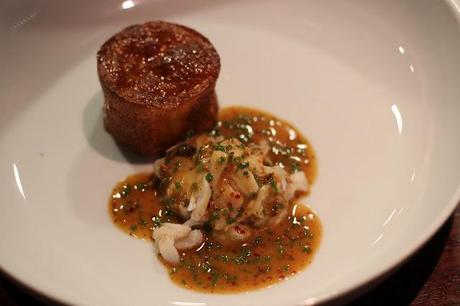 Course 7: mud crab with old bay and yorkshire pudding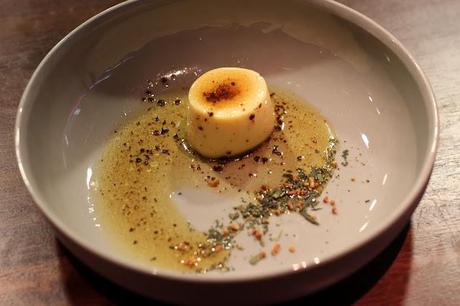 Course 8: steamed egg with toasted rice and brown butter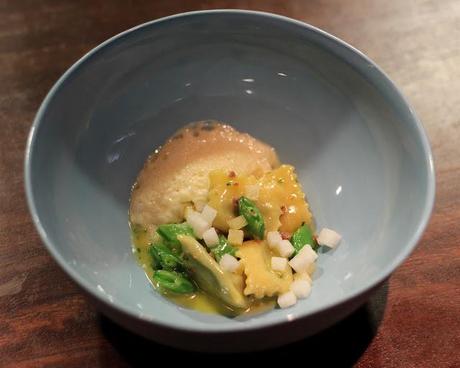 Course 9: pea agnolotti with Parmesan and ham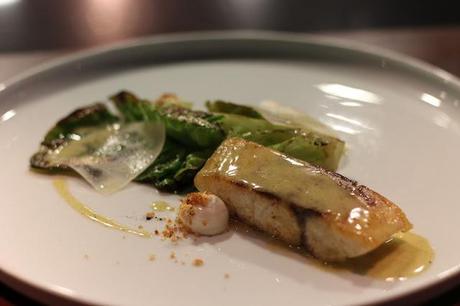 Course 10: mulloway with smoked roe and lettuce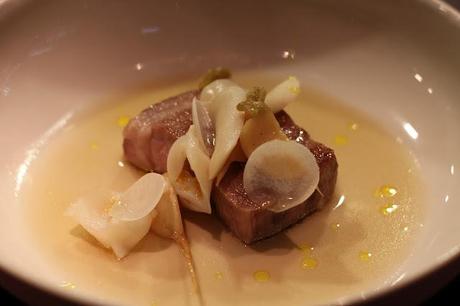 Course 11: Pork neck with turnips and stormshells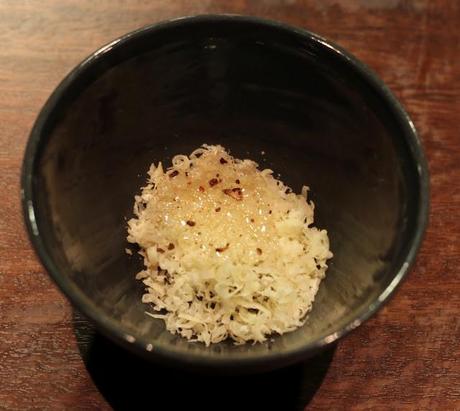 Course 12: c2 cheese including honey licorice and bee pollen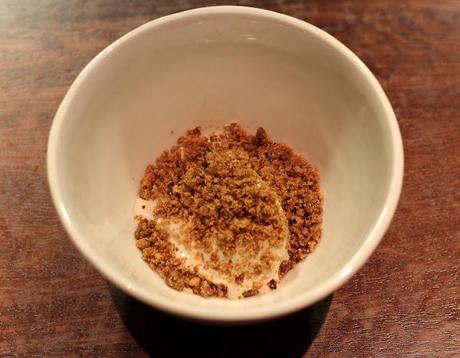 Course 13: malt with brown sugar and smoked caramel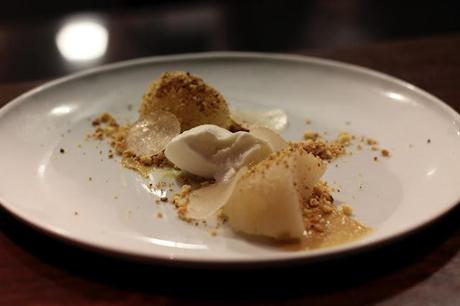 Course 14: pear with yoghurt, sultana miso and whey
All the dishes were really good but my favourite of the night would have to be the 9th course (pea agnolotti with Parmesan and ham). It was such a hearty and tasty dish. I normally don't like cheese but the foamy cheese was almost like the perfect touch to that dish. I wanted moreeeeeeee! On the topic of cheese, sadly enough, I also had to give away my cheese dish because I clearly didn't appreciate it enough lol!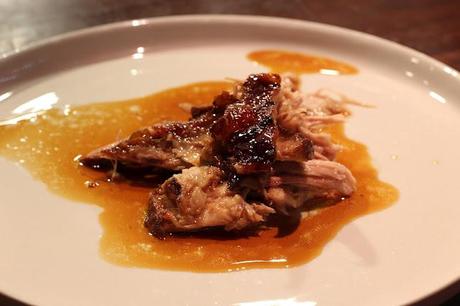 Petite four: 8 hour braised pork shoulder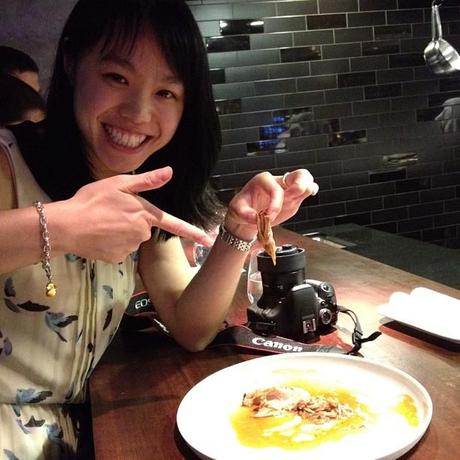 Eating your petite four - David Chang Style
Last but not least was the petite four. The real way to eat a petite four is.. with your hands, obviously! So there I was in a fine dining restaurant, sitting at the kitchen bench at Momofuku Seiobo and eating the petite four with my fingers - classy! 
Momofuku Seiobo
- The star, 80 Pyrmont street, level G, Sydney NSW
Gotta go eat!!