The new limited edition set Moleskine® is the latest in a series that plays with pop icons of our times, including: Woodstock, Peanuts, Pac-Man, The Little Prince, and Star Wars.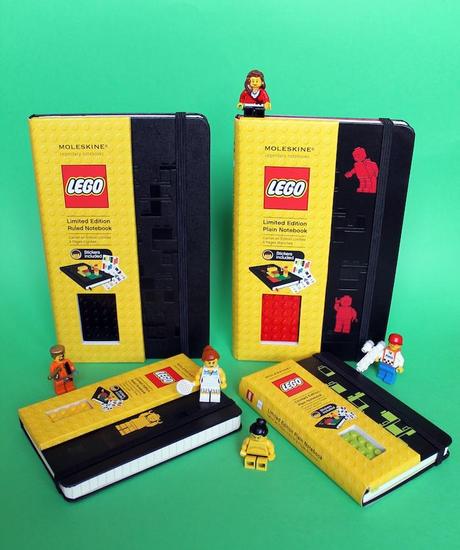 The new collection offers four different formats: ruled and plain notebooks both in pocket and large  sizes. The cover is debased, silkscreened, with different color LEGO plates built in each of the four models of the notebooks.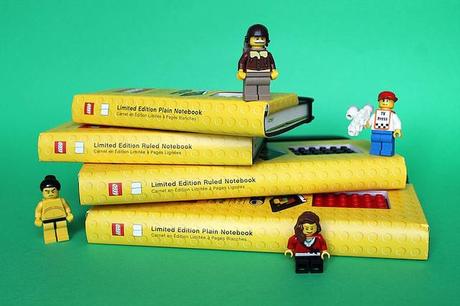 Inside: a printed themed flyleaf, an inner pocket, a color-coordinated bookmark, and ten adhesive labels representing LEGO bricks and LEGO men to personalize your records and pages.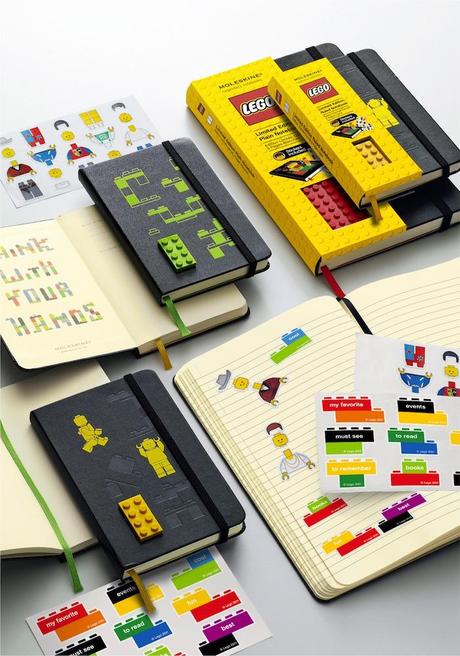 Moleskine LEGO® Limited Edition Notebooks:
• Ruled Notebook Large: debossing and a real black LEGO® plate on the cover, adhesive labels, silkscreen on the flyleaf (USD 21.95)
• Ruled Notebook Pocket: debossing, yellow silkscreen and a real yellow LEGO® plate on the cover, adhesive labels, color coordinated bookmark, silkscreen on the flyleaf (USD 16.95)
• Plain Notebook Large: debossing, red silkscreen and a real red LEGO® plate on the cover, adhesive labels, color coordinated bookmark, silkscreen on the flyleaf (USD 21.95)
• Plain Notebook Pocket: green silkscreen and a real green LEGO® plate on the cover, adhesive labels, color coordinated bookmark silkscreen on the flyleaf (USD 16.95)