Founded in 2004, Minnesota-based Hive Modular creates affordable high-end prefab homes that minimizes exposure of building materials to the elements, as well as a shortened construction time. To date, the firm has completed over twenty-five (and counting!) projects across the U.S. and Canada. Below, you will find two of their finished projects—the X-line 016 and 014.
More modular? Check out this Eichler-inspired prefab home in Emeryville, California here.
Slideshow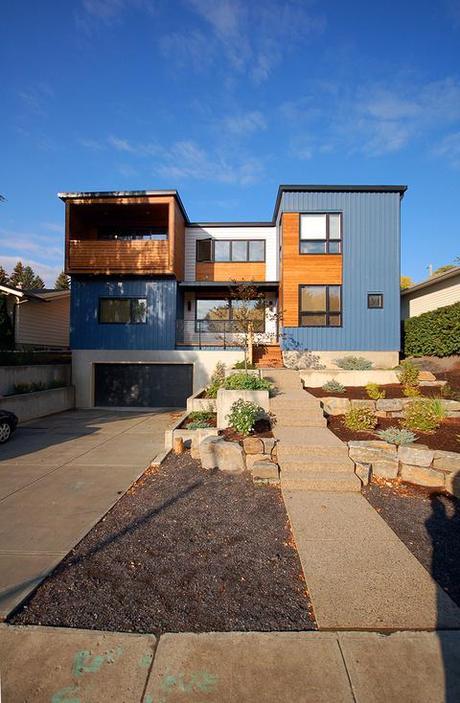 X-Line 014 House in Calgary, AB is a bright and airy custom two-story with a tuck-under garage, central living room with two-story fireplace, guest suite, and mudroom.
Slideshow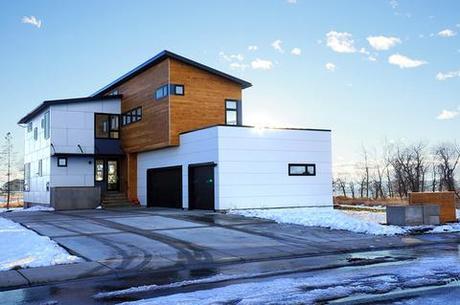 X-Line 016 House in Lethbridge, AB is a cedar-clad passive home with a two-story living room, artist's studio, and three-car garage with windows creating a "chimney effect" ventilation system that allows the air to move without using power. Photo by: Clayton Strong