Coming from a family with Hotel professions (My mom works in a hotel and my brother currently taking Hotel and Restaurant Management), it is no wonder for a nurse like me to feel left out when they have this regular "HOTEL JARGON" talks. They usually converse about food, service, ambiance, presentation and cooking --- which I admittedly don't have the talent. The only nearest thing (and proud) to say that I've actually cooked is when I made breakfast. Hotdogs, burnt to crisp on the outside, raw and cold in the inside.
I love to eat, and being a foodie here took me to several journeys in search of gastronomical satisfaction. However, it is frustrating on my part that I want to give my family and friends the same satisfaction right at our home with my own cooking. Scary, right?
Luckily for me and for others as well who has the same matter as mine, there is a new culinary school in town ready to transform us from novice to instant chefs in the making molded and honed by the country's finest and professional chefs!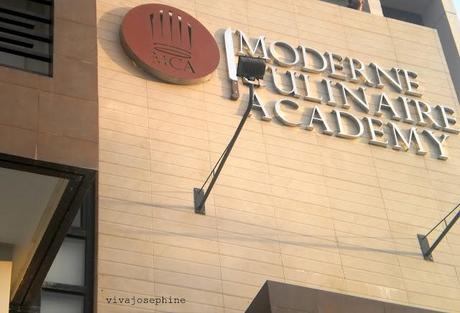 Presenting, the Moderne Culinaire Academy (MCA).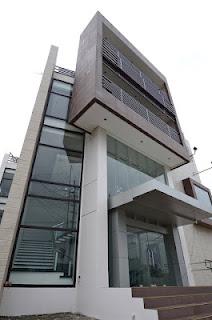 This culinary school was formed by a group of young and dynamic chefs who have excelled in their own individual fields prior to concertualizing the school. Located in its own building at a strategic location in the Fort Bonifacio area in Taguig where it centers the bustling areas in the metro, individuals will love this ultra-chic and modern state-of-the art culinary school!
Fortunately, I have been invited to be part of their grand launch. Seeing the modern architecture from the outside, I could almost feel the inviting sense of a culinary school wanting to transform me into a cooking master chef!
Spearheaded by

Chef Dino Guingona, Chef Raymar Reyes and Chef Aileen Digman-Palomares

, they share a common belief that the gauge for culinary school's growth can only be found in the quality of graduates they will produce, and how they will fare in the tough food service and food retail market.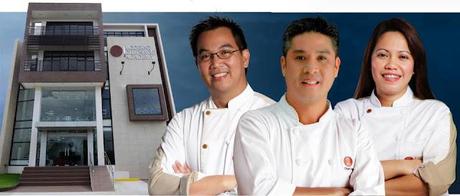 After the ribbon cutting and a few words from Chef Dino, we were then proceeded to a room where 

Chef Billy Anislag

 is. A master fruit and vegetable carver, he instantly wowed the crowd how from one simple watermelon can turn into a flower using his special carving tools which he designed himself.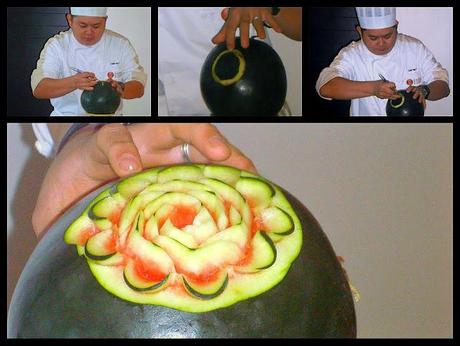 We were then led to another room, and this time its the school kitchen where

Chef Kevin

is waiting for us. This chef really knows his cheesecakes well. From giving us tips and what-nots, one would really do some lip-smacking tasting his cheesecake creations.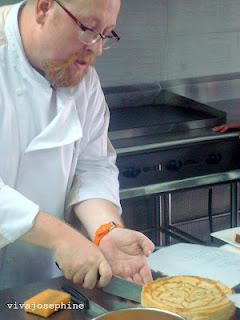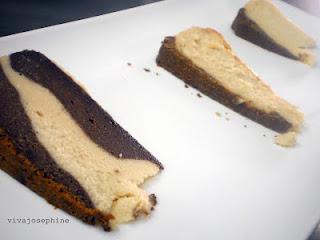 Next stop, Taste Test!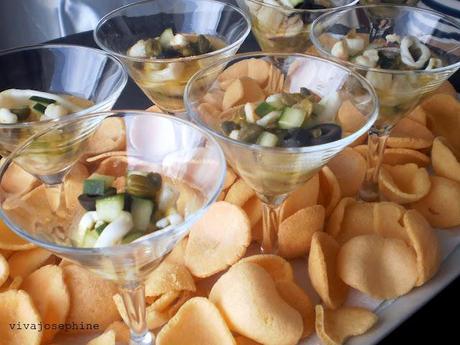 As he we headed upstairs at the Air Strip Function Room, I can almost feel my excitement as I would finally be able to taste what MCA chefs had prepared for us. For starters, we had

Seafood Salad with Fish Crackers

. A tangy appetizer to kick start our taste buds!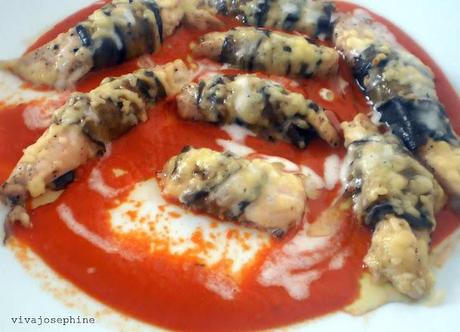 I also got to try their

Chicken Eggplant Roulade with Napoletana Sauce

which I personally liked because of the sauce and how creative how it was wrapped in an eggplant.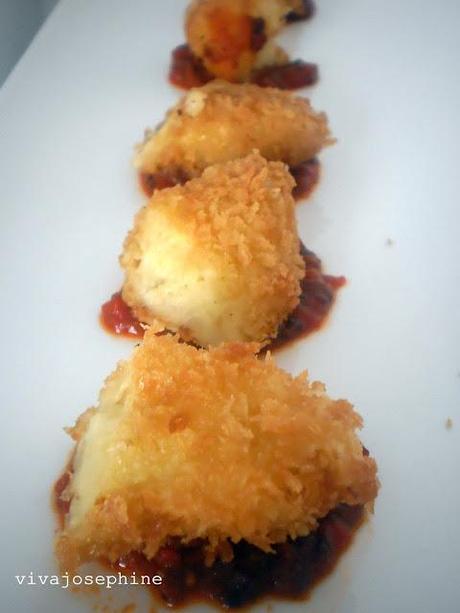 This is an instant fave for me, their

Croquettas

. The potato and the sauce combined very well and it was just simply awesome. The creaminess and softness of the potato inside matched well how it was crunchy on the outside.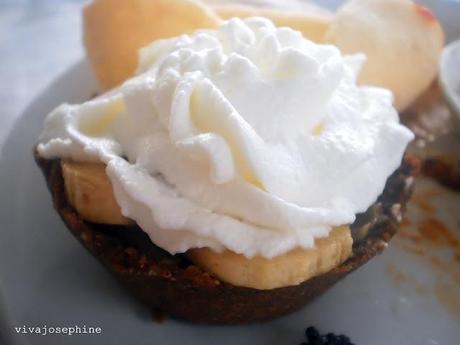 For desserts, we had

Chocolate Mousse with Banana and Caramel

. The fruit and the creamy mousse complement well with the crunchiness of the chocolate based crust.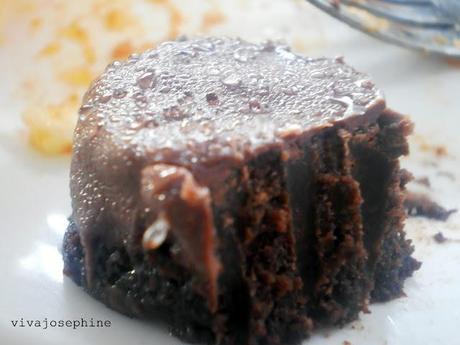 We also had

Seasalt Truffles

, a very unique dessert for me because this was my first time trying something sweet but with a combination of salty. Two flavors balancing out to create a wonderful taste!
The Facilities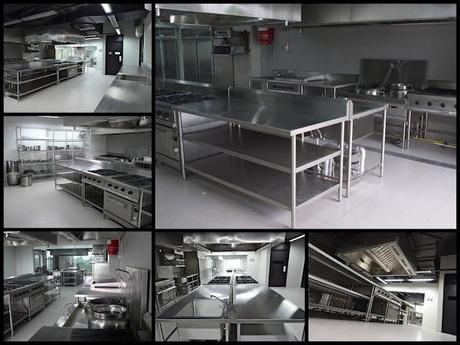 Their state-of-the-art kitchen makes every student feel the vibe of an actual restaurant kitchen. Combined with elegance and functionality, one may feel excited and giddy to prepare their masterpiece dishes together with the school's top chef!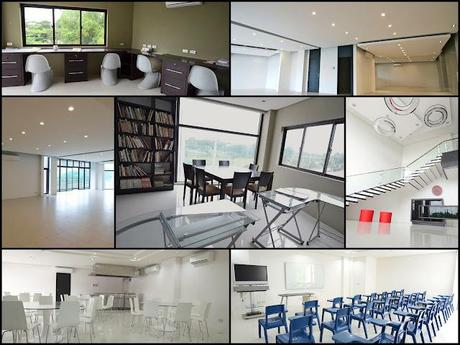 Unlike other culinary schools, a class at MCA will be personalized with an average ratio of nine students per chef instructor. This is to assure them of a more focused and direct approach to their course of study.
MCA will utilize the finest and freshest produce available from the country's Top 100 food purveyors. Everything from individually quick frozen (IQF) high-grade, whole tuna from General Santos, to garden fresh herbs from Laguna, like sage , marjoram, chervil oregano, kaffir oregano, lime leaves et al to rutabaga  and baby rockets from Bukidnon. Exotic ingredients will also be introduce to students to give them a better appreciation of the diversity of food products to work with.
So, fret no more novices like me! Moderne Culinaire Academy is ready and armed to make the transformation to become a wonderful and professional chefs in the making!
MCA is also offering short degree courses! 
For more information about Moderne Culinaire Academy: 
www.moderneculinaireacademy.com
Email them at:

[email protected]
LIKE their Facebook page: HERE.
Contact Nos.: 0917-700-COOK(2665), 843-8071, 622-9665