Celebrate American spirit this 4th of July with a range of red, white, and blue inspiration from kitchen accessories to interiors.
Slideshow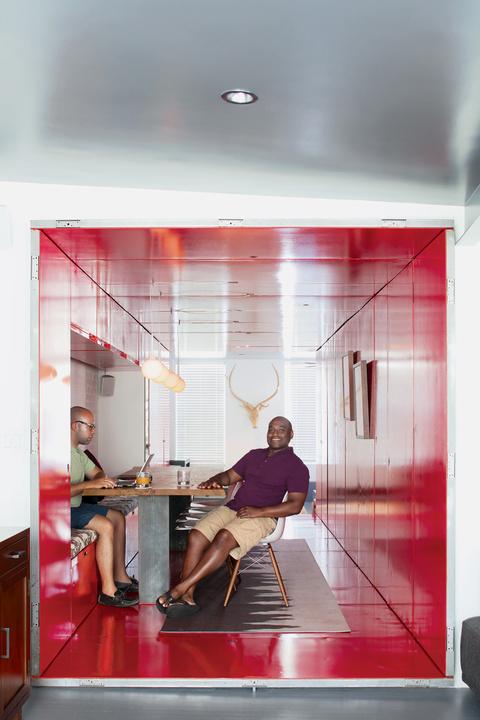 By inserting a tunnel made from 36 reclaimed commercial doors and tearing down a handful of walls, LOT-EK and contractor Andreas Scholtz brought light into the formerly unused dark hallway in Maurice Russell (right) and Jorge Fontanez's New York City apartment. The glossy Safety Red paint by Benjamin Moore catches the light by day but "becomes a richer, darker, very relaxing red at night," Fontanez says. Read the whole story here.
For Independence Day 2013, we're taking a look at the Dwell archives to pull out red, white and blue products and interiors of every stripe, that work equally well in December as well as July. Happy 4th!