Today's architecture, and the way designers portray their work is slowly transforming into fine art. Constructing tall or massive structures require a lot of skill and technique. Building the world's tallest habitable structure - 'Burj Khalifa' in Dubai, United Arab Emirates - took a lot of engineering. For example: more than 40 mega wind speed tests were conducted that differed in magnitude from studying the general climate in Dubai, to using large analytic models, and equipment.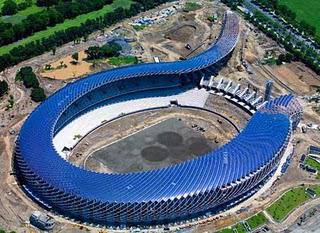 Having such a stunning work of art is cool but making it green and completely energy self sustainable is actually breathtaking. This is exactly what designers and architects did for Toyo Ito's new stadium in Taiwan. This massive 19 hectare, and 50,000 capacity structure's construction cost, and physical labor was unbelievable. But what is really spectacular is the mega 14,155 square meter solar roof on the stadium that provides power for the over 3,300 lights, and screens.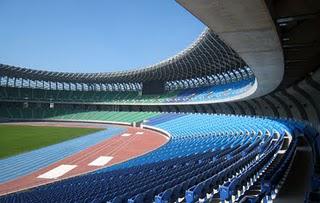 Approximately 7 hectares of this structure has been reserved as a green space, bike track and ecological pond. It also stands as a 'Green Building' with permeable paving, use of recycled, and local material. Having this incredible and impressive structure harbor solar and be energy self sustainable is a big step towards proving the variable and essential uses of solar PV systems.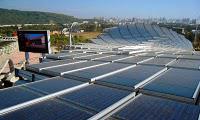 International recognition of Solar PV has grown substantially in the last decade. Also, with other conventional fuel or energy sources becoming more and more expensive, we can say it has never been a good time to 'GO GREEN!'
Source: http://inhabitat.com/